Want to experience the tiny house lifestyle without committing to it? Head over to the Tiny House Village at Sunshine Key, Florida, the latest tiny house village by Petite Retreats.
Sunshine Keys is a one-of-its-kind oceanside resort with five different tiny house rentals to experience the natural beauty of Florida Keys. Located on 75-acres island of Ohio Key, these colorful tiny houses are packed with standard amenities for a comfortable stay.
There are five tiny homes – Kai, Lucy, Isla, Pearl, and Hemingway, to choose from, according to your space requirement. Each features unique decor and color scheme. Inside the tiny homes, guests can find a refrigerator, cookware, coffeemaker, dinnerware, other cooking essentials and TV. Amenities such as air conditioning and heating are also included for comfort in all seasons.
A full-sized bathroom is present in all the tiny houses. Additionally, loft bedrooms and outdoor decks with waterfront views are as enticing as it gets.
Despite similar facilities, All the tiny house rentals are different and provide you a fantastic glimpse of the tiny house lifestyle.
Also Read: Harry Potter-Themed Tiny House in New York is Available For Rent on Airbnb
Sunshine Key Tiny House village is the fourth tiny house village by Petite Retreats. The pricing for these rental treehouses starts at $250 per night.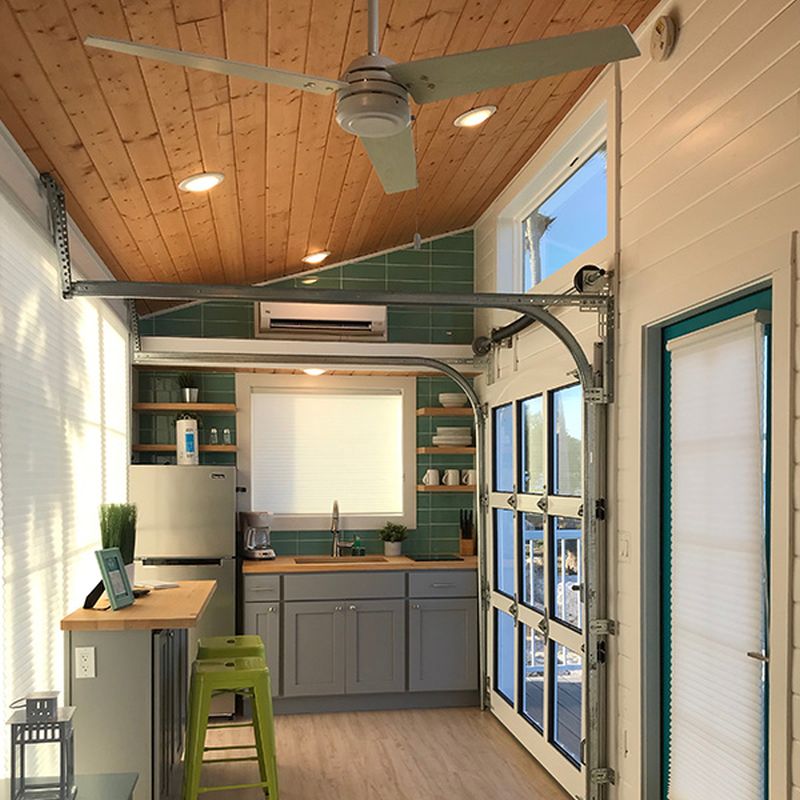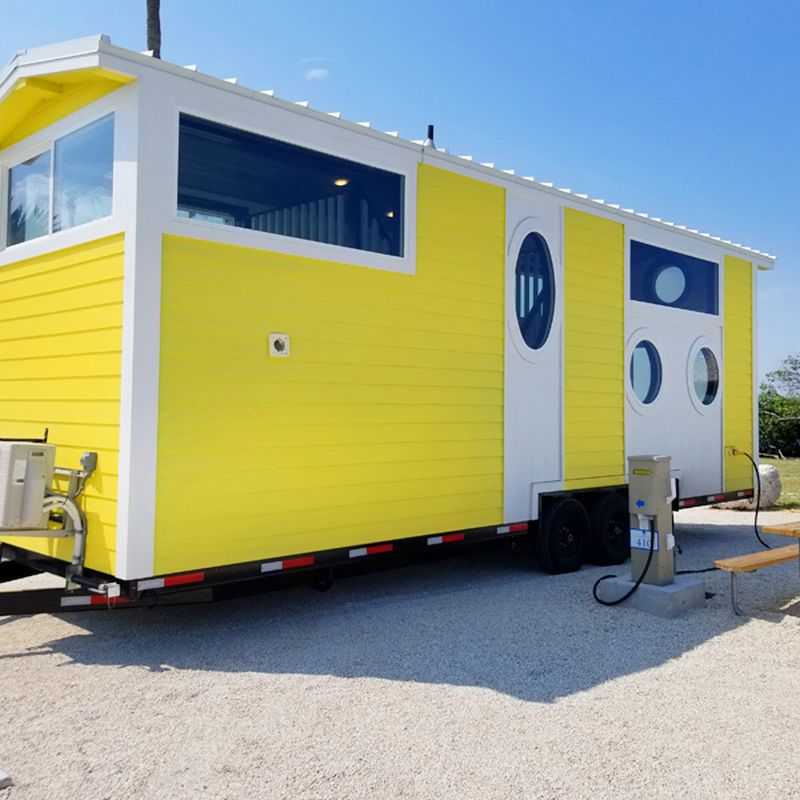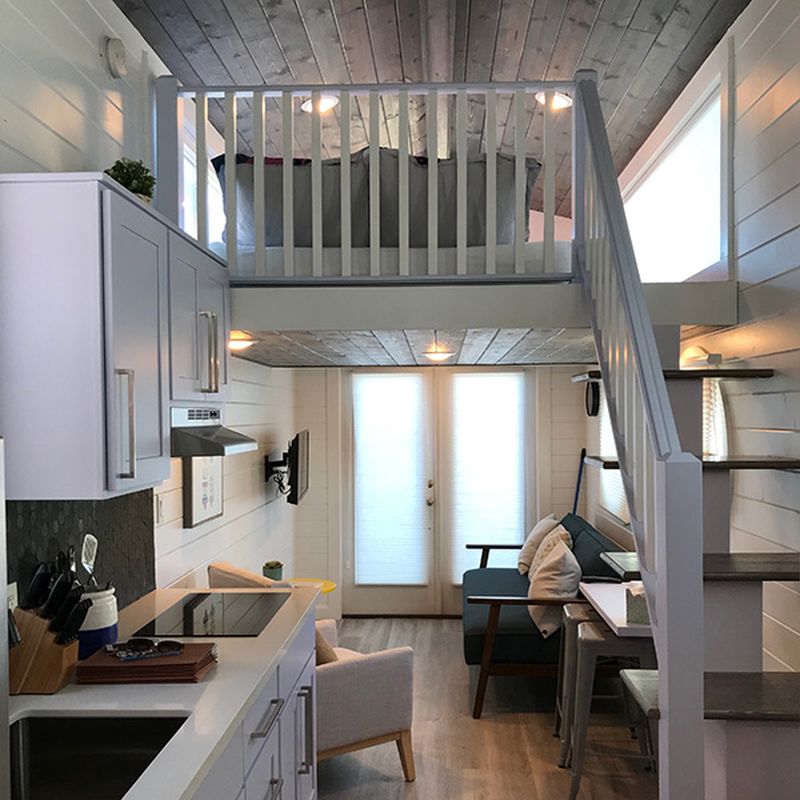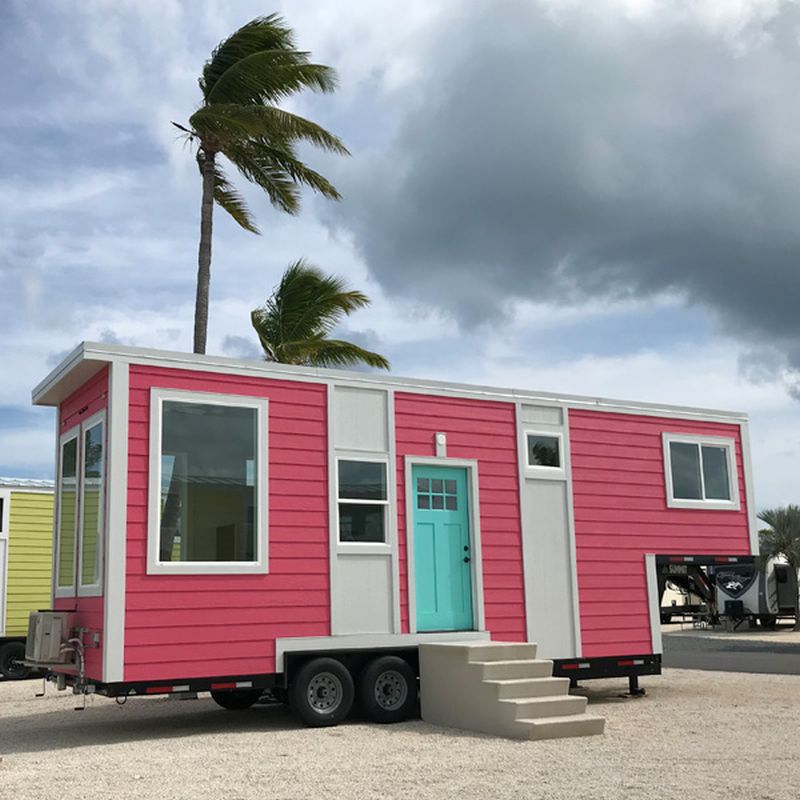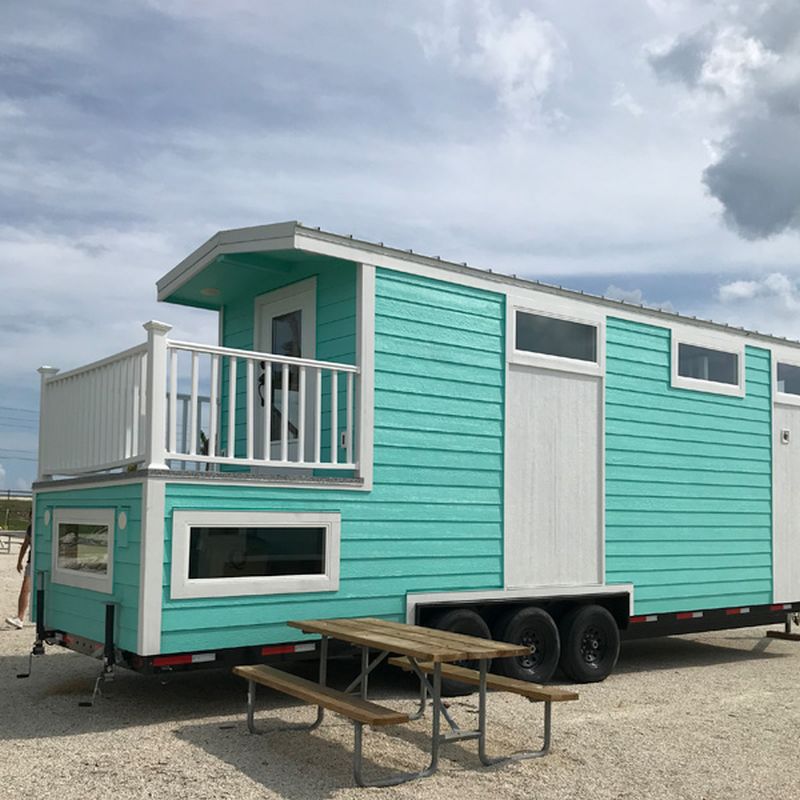 Via: ApartmentTherapy