Who wants to go on a vacation if they've got their personal spa at home? For the 2015 edition of Cersaie, Phoenix has come up with Sinuosae– a line of modular swim spas that are designed to add sophistication and flexibility to any space where they are placed.
The Sinuosae mini-pools are made out of treated cedar wood, representing a cutting-edge concept to meet desire of ultimate wellness and relaxation. These minimal yet functional wooden mini-pools give whole new perception to bath, transforming relaxation area into an utmost comfort zone like never before.
These mini-pools are available in different variants such as Sinuosae 150 Cedar/ Citron, Sinuosae 150 Cedar/ Steel and Sinuosae Round.
Sinuosae 150 Cedar/ Citron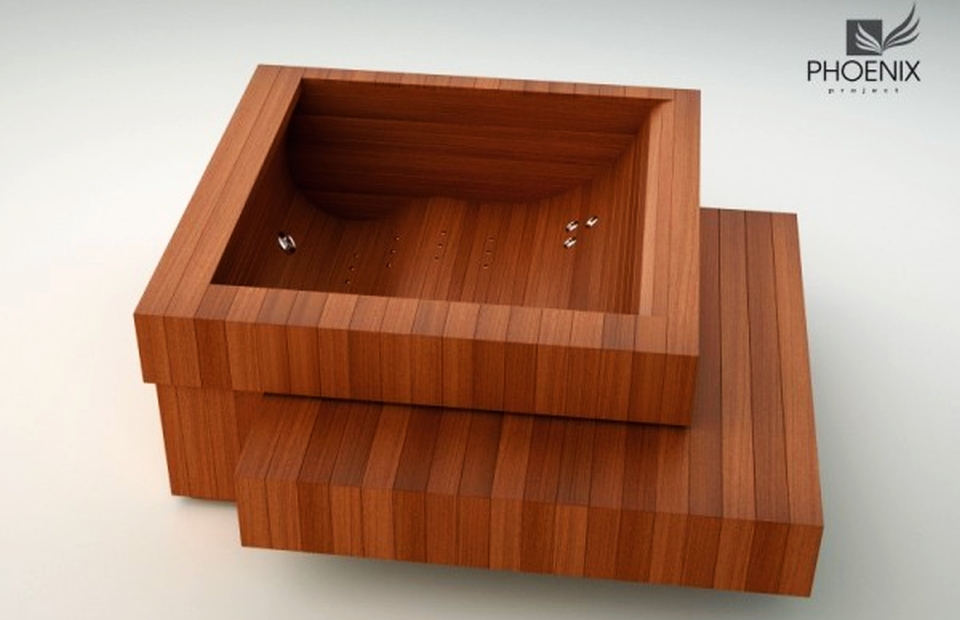 The Sinuosae 150 Cedar/ Citron is a mini-swimming pool along with Jacuzzi. It is made entirely of cedar wood with exterior cladding slats of citron. Measuring 220 x 220 x 85 cm, the mini-pool has automatic adjustment for water pH and ORP.
Sinuosae 150 Cedar/ Steel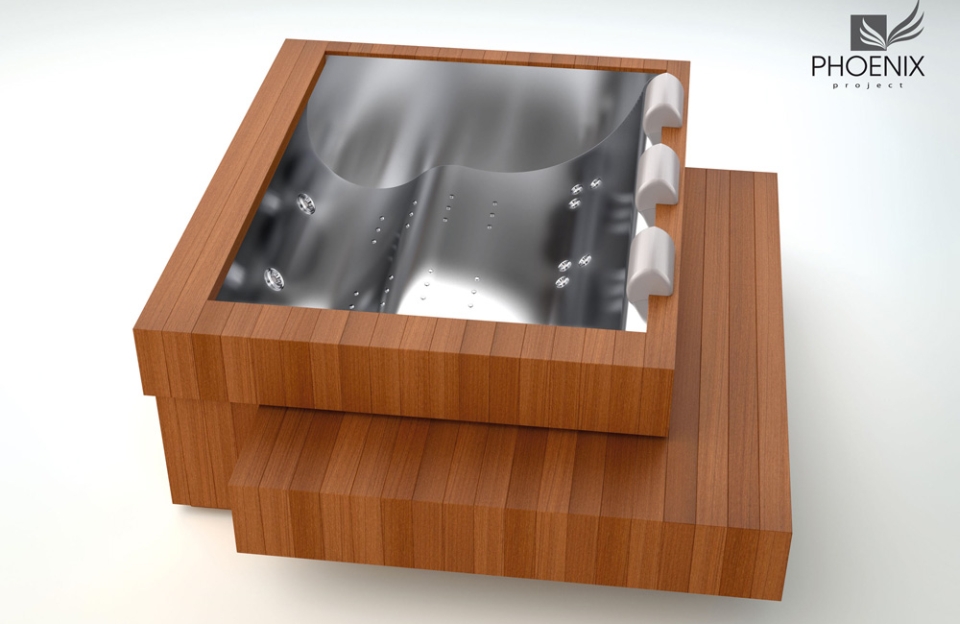 This version of mini-pool is externally made from cedar, but its internal tank is clad in stainless steel AISI 316 mirror, giving exceptionally incredible appearance to this minimal yet functional pool. It also comes with automatic adjustment of pH and Redox water. It can easily accommodate two people and can be filled with 800-liters of water.
Sinuosae Round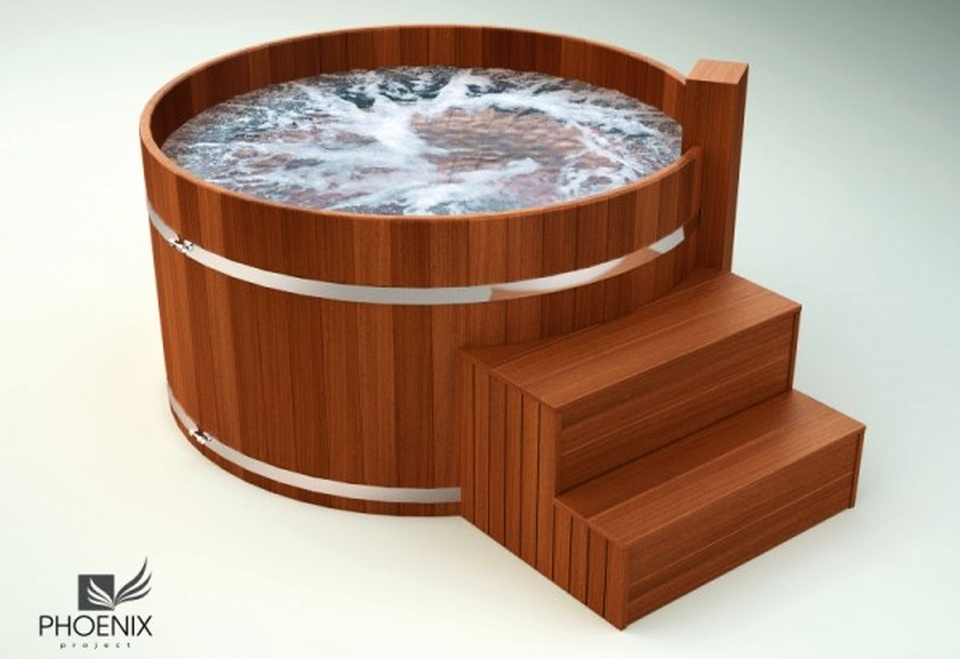 The Sinuosae Round beautifully infuses Nordic-inspired design and all-Italian shape together to create the attractive whirlpool tub. It is entirely made with slats of cedar and elegant steps enhance its appearance, meanwhile also provides appropriate access to the user. It is available in four models with sizes ranging from a diameter of 120 cm to 200 cm.
Phoenix has truly added dynamic touch to mini-pool designs for contemporary bathrooms. The exquisite spa line is idyllic for today's modern lifestyles, which goes around minimalist materials with highly functional aesthetics.
Via: YouFurniture