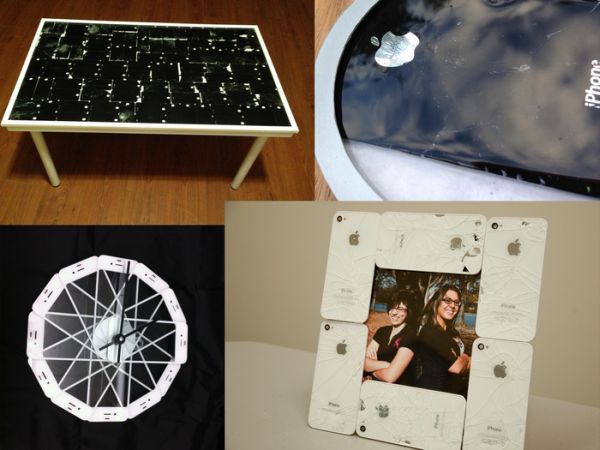 Chris Koerner, owner of Alabama-based LCDcycle is an iPhone and iOS screen repair specialist who is into the LCD recycling industry and phone repairing for the past 3 years. Since last year, the company is into recycling phone screens and using beyond repair phone into some kind of artwork. The idea came to Chris Koerner during his college days when he was running his first phone repair shop. He figured out one interesting statistic that out of every four iPhones that makes their way for repair to his shop, three were in recyclable condition and one beyond repair.
This is how the project 'Twice Used' was born. Besides creating amazing pieces like picture frames, coasters, jewelry, artistic clocks, coffee table countertops, furniture and kitchen accessories, the project also serves in an environmentally friendly manner by eliminating dangerous electronic waste that would otherwise be filling the landfills.
The availability of iPhone glass is a major issue for the project. For now, the company has about 20,000 pieces but in the future they'll need more glass. Koerner is looking forward to partner with some repair shops for the purpose. The project was launched as a Kickstarter campaign on Friday and is currently being funded.