People often get too busy in offices and homes that they don't even get time for themselves and end up in distress, which leads them to the doorstep of a physiologist or a counselor. A London-based company noticed all that and decided to bring a better option for a majority of people to avoid stress. The firm has come up with the wonderful idea of creating pop-up glass house dubbed The Photon Space.
According to the firm, people feel more relaxed and happier when close to nature in warm sunlight. So, the transparent house is designed to offer enough sunlight as well as 360-degree panoramic views to the residents, thus increasing happier and healthier routine. It covers 45-square meters area, making it a perfect home that can be set up anywhere in just four weeks from open areas to building rooftops.
This stunning sun-drenched luxury abode is constructed using curved glass walls to form a sleek structure. Due to these transparent walls, residents would have the privilege to enjoy landscape view from their living room, kitchen, bedroom and even bathroom. It comes with a remote to immediately turn glasses dark if you don't want people to have a glimpse of the interior. Although, the glasses can be turned dark on desire, it certainly is not an ideal dwelling for residing in crowded cities because of its high transparency that somehow hinders privacy of the owner.
However, if you wish to live in a countryside – away from the hustle and bustle of cities, it is surely the best option available for you. The construction cost of this crystal-clear home is about $330,000, but for adding more luxuries you need to shell out $410,000. Check out the images given below to witness its sophisticated layout.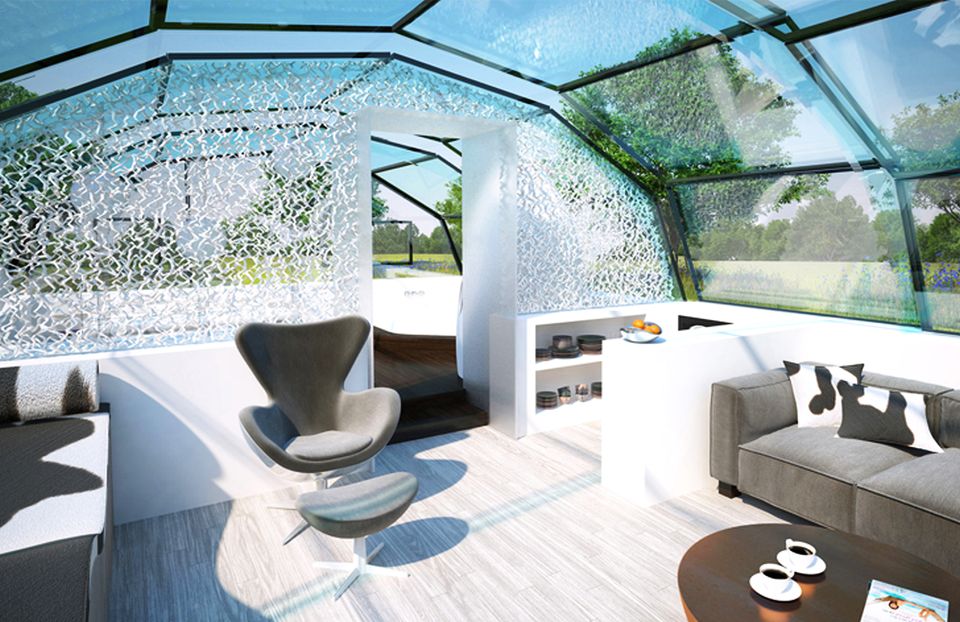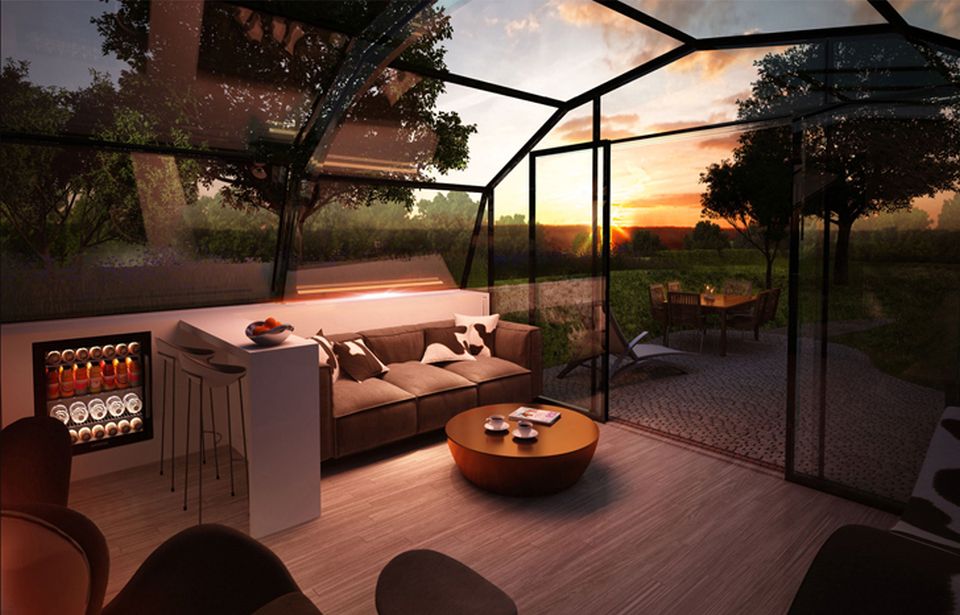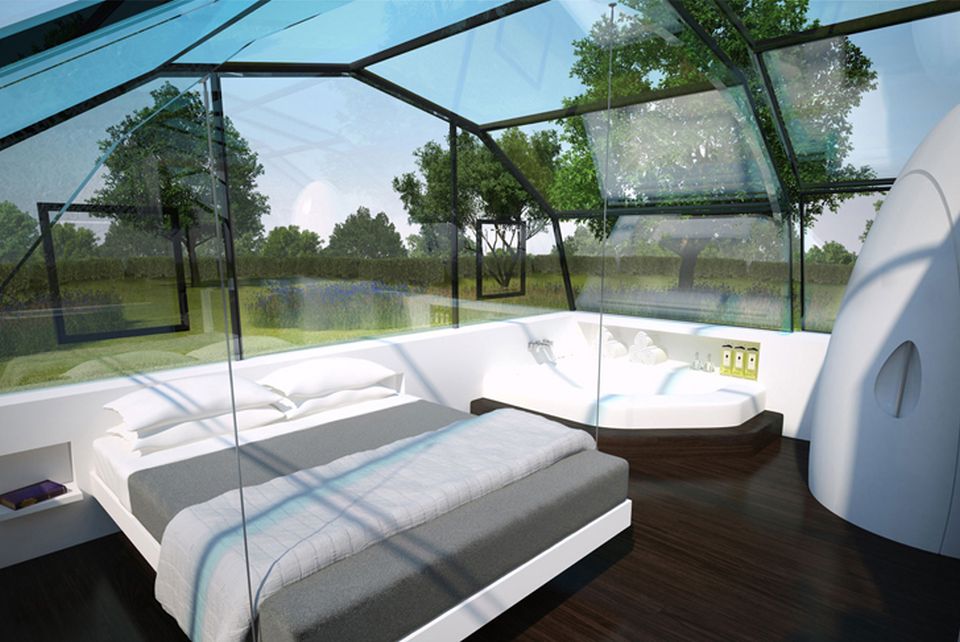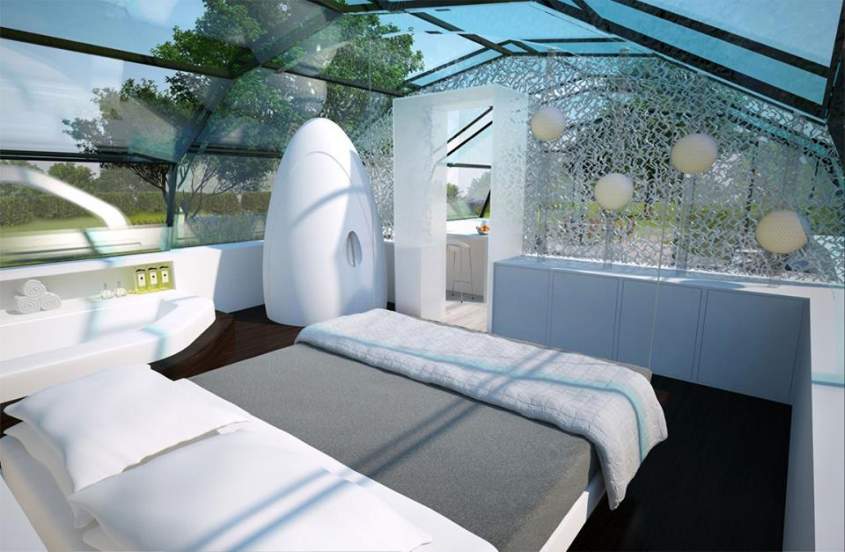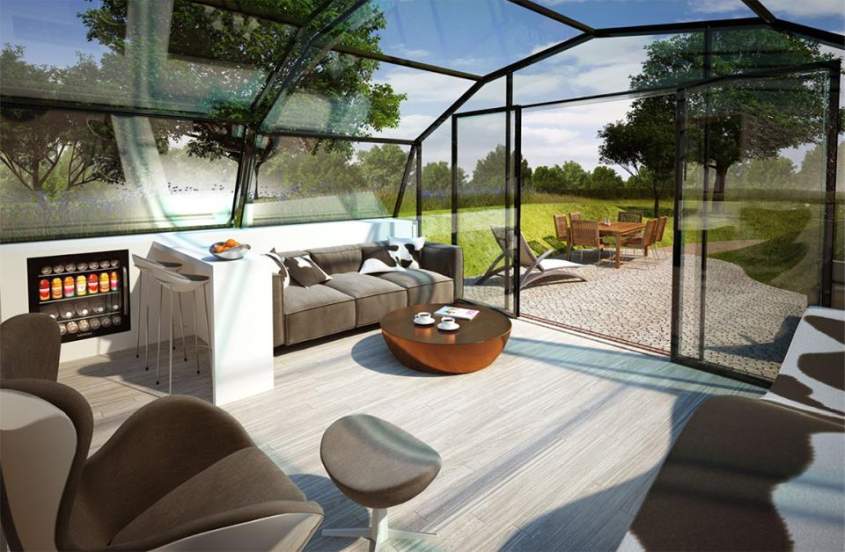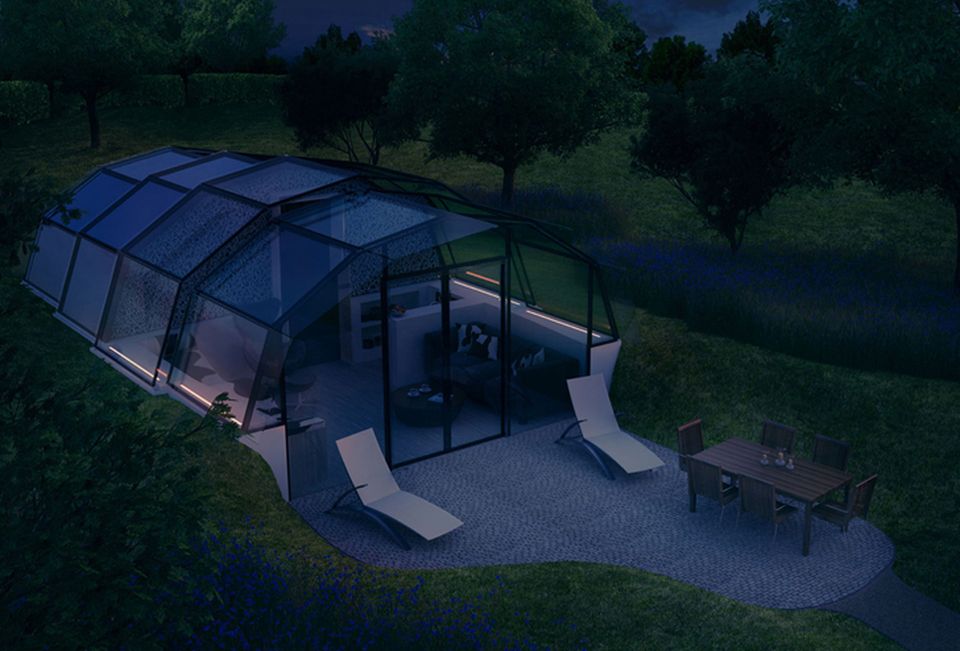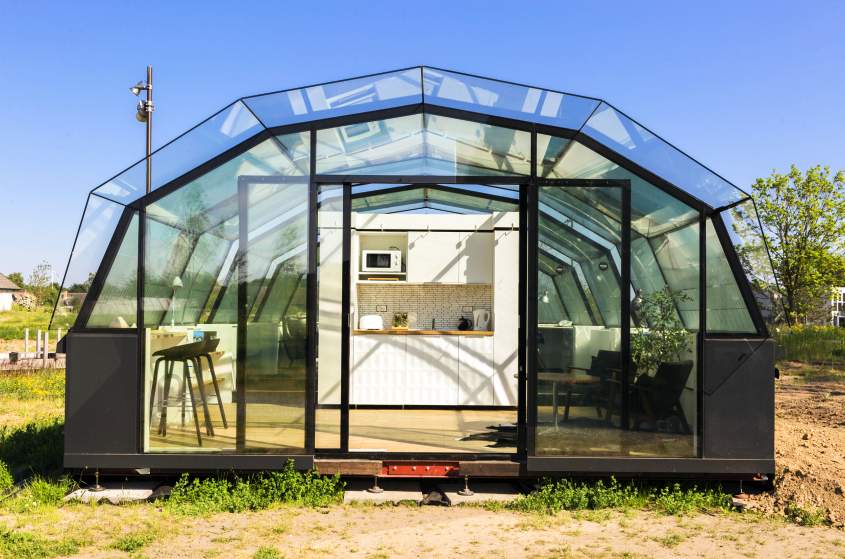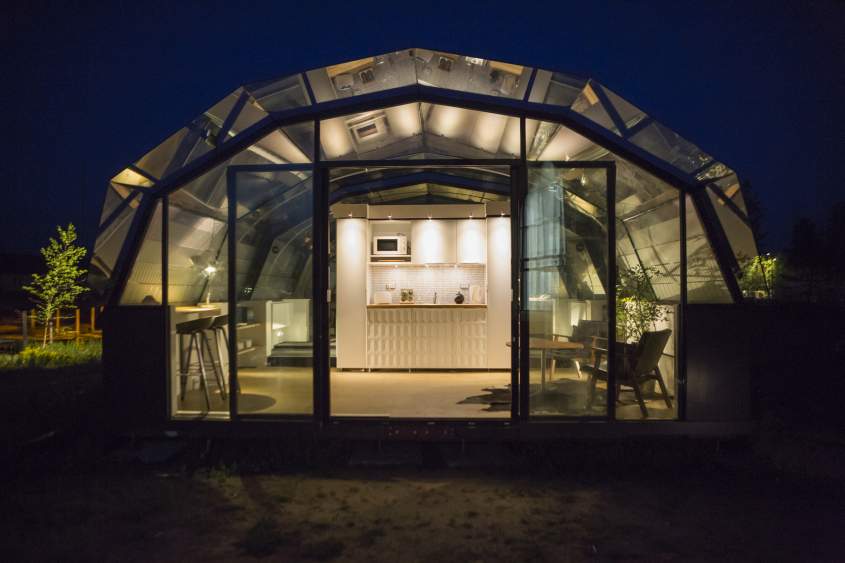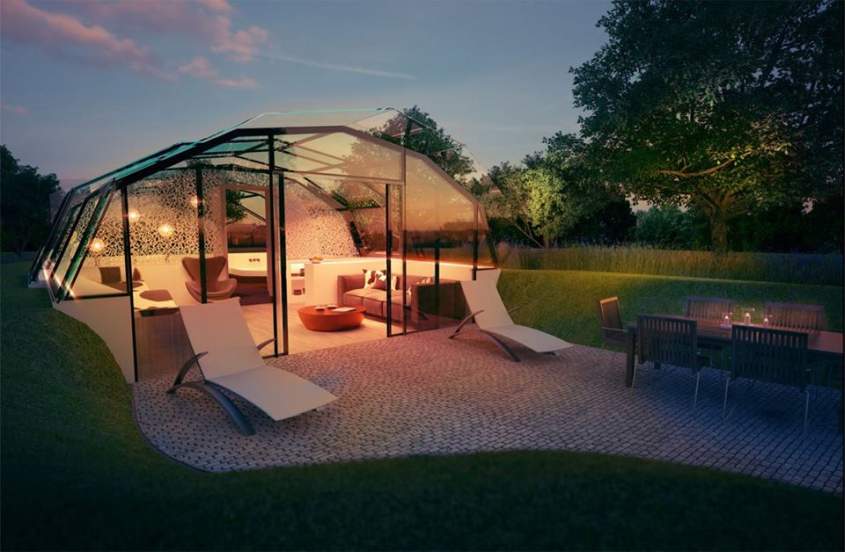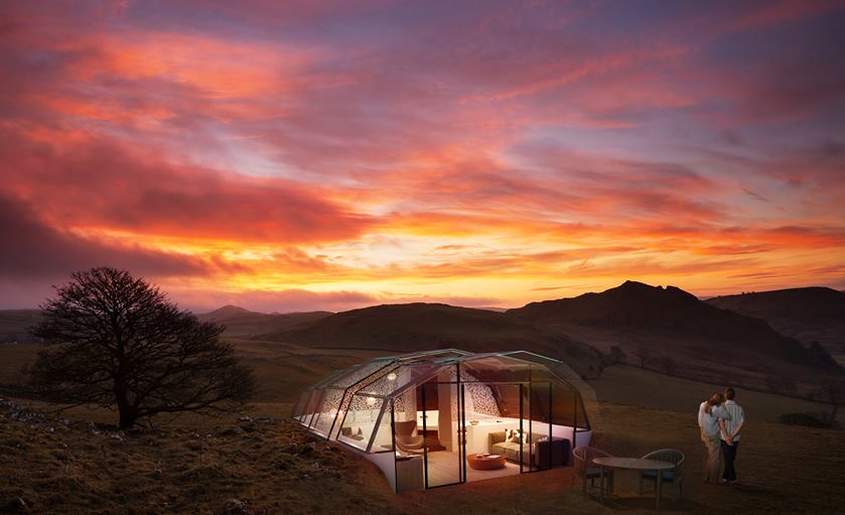 Credit: PSFK