Nestled away from crowd, the Keemala Resort in Phuket gives visitors the perfect view of Kamala village and the Andaman Sea. Themed around the legends of four mythical tribes, i.e., the Pa-Ta-Pea (earth), the Khon-Jorn (wanderer), the We-Ha (sky), and the Rung-Nok (nest), it embraces traditional healing approach to rejuvenate body, mind and soul.
The resort that centers around wellness and quality of life offers both adventure and peace to its clients. Located in Kamala on the west coast of Phuket, close to Patong Beach and Suring Beach, the tranquil setting of this eco-resort encourages guests to rejuvenate, rebalance and relax amidst trees, streams and waterfalls. The resort provided with total 38 pool villas showcases four separate styles, where each villa represents the clan of fictitious Phuket settlers.
Clay Pool Cottages
The 16 one and two bedroom cottages reflect earthiness of the Pa-Ta-Pea (earth) clan. The cottages with refreshing pool for cooling off let guests enjoy fantastic views of the evergreen rainforest. The cottage includes spacious bathrooms, outdoor shower and a stand-alone-bathtub.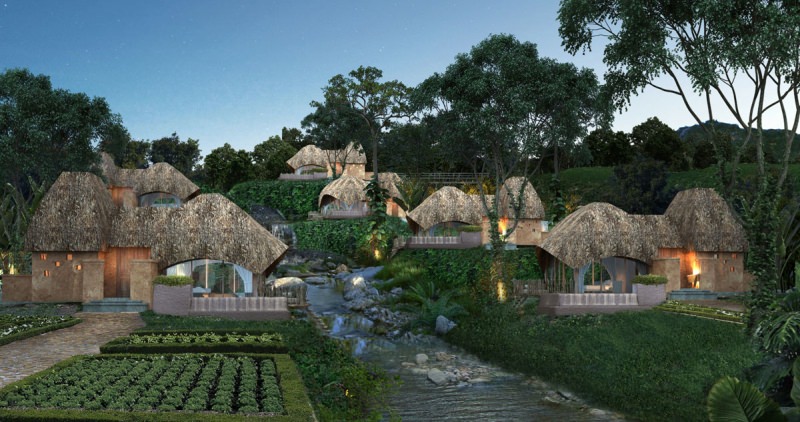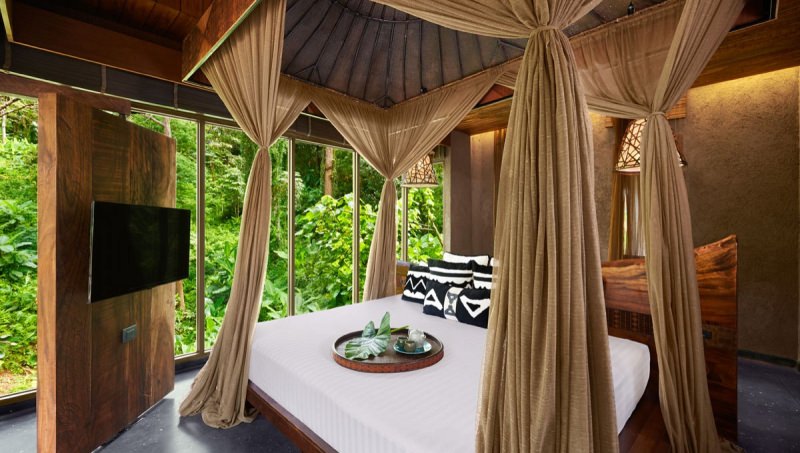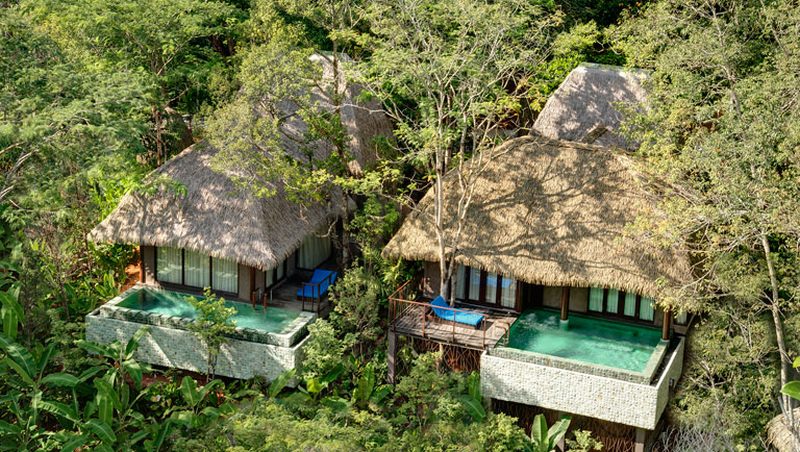 Tent Pool Villas
Inspired by the nomadic life of the Khon-Jorn (wanderer) clan, the seven tent pool villas feature master bedrooms with partial ocean and forest views. Provided with a shaded outdoor area, the villas include pool and outdoor lounging area.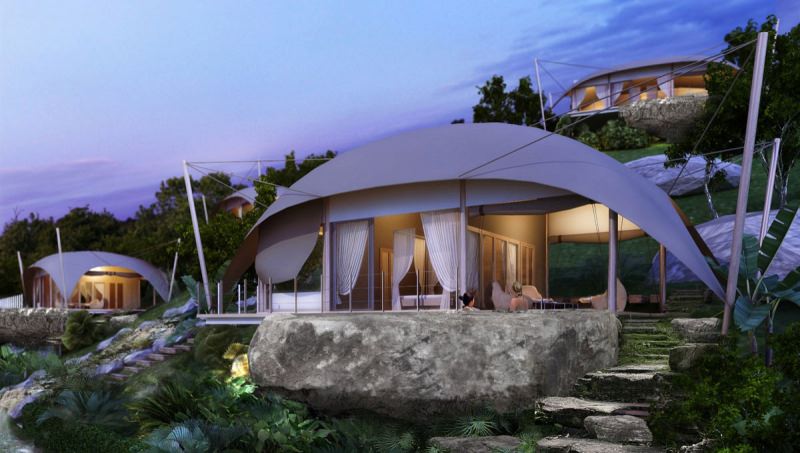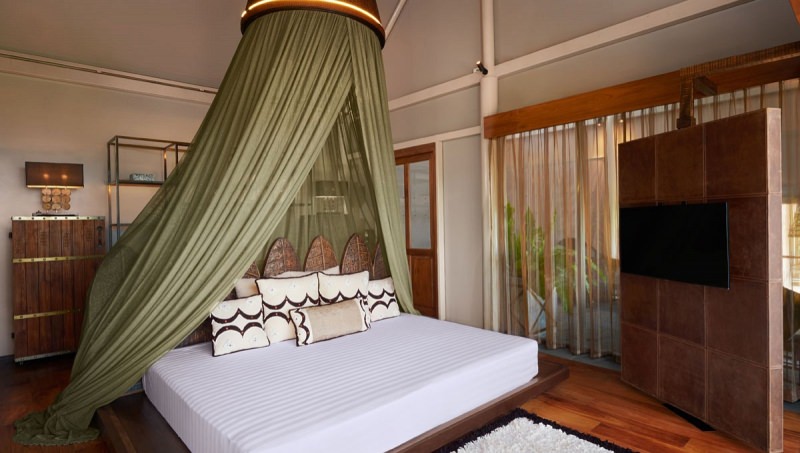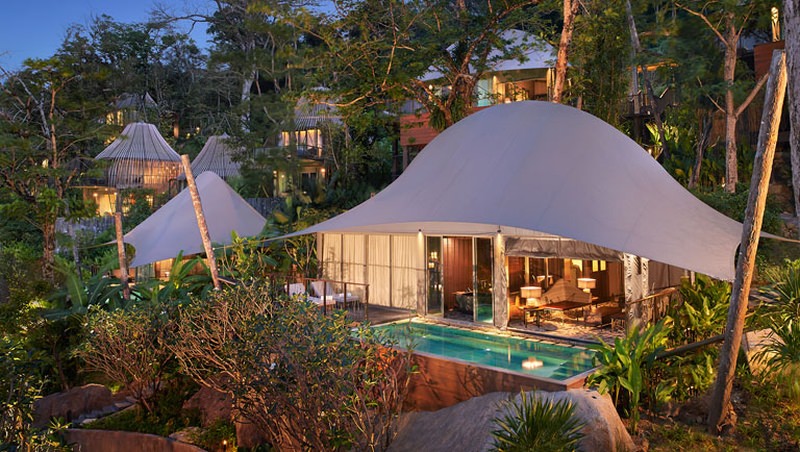 Tree Pool Houses
The seven tree pool houses are inspired by the life of the We-ha (sky) clan. Featuring two floors, the lounge area can be converted to accommodate an extra guest, while the private semi-circular pool ensures a relaxing stay.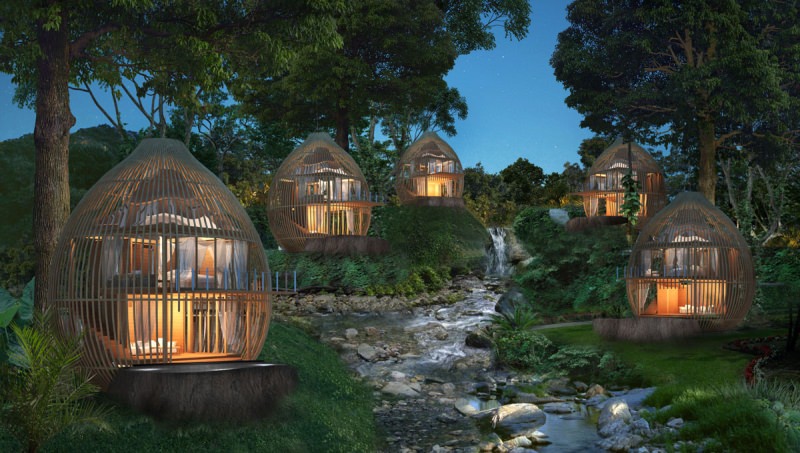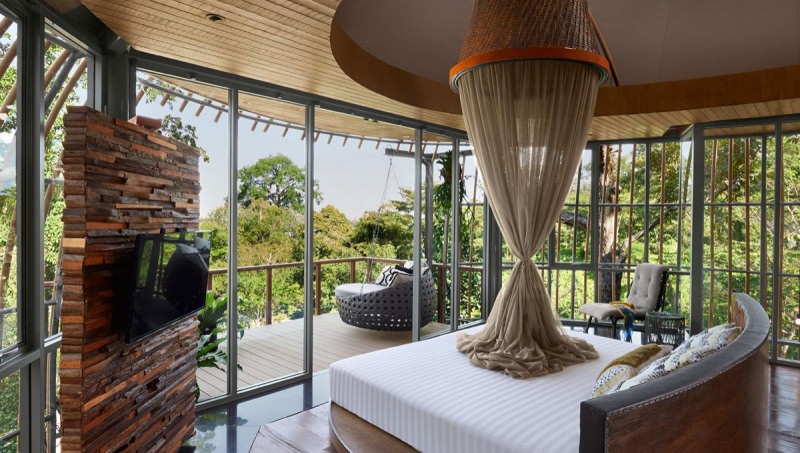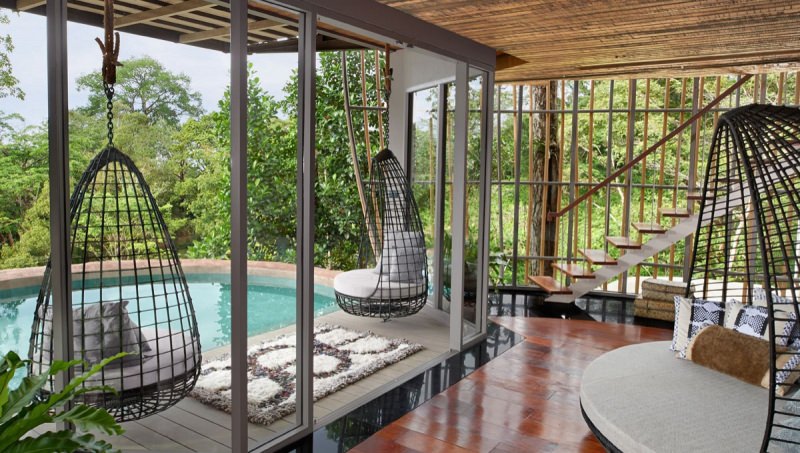 Bird's Nest Pool Villas
Inspired by the opulent life of the Rung-Nok (nest) clan, the eight bird's nest pool villas proffer the guest with ocean, rainforest and mountain views. Large living space and outdoor pool terrace are perfect for honeymooners and couples looking for a longer and lonelier escape.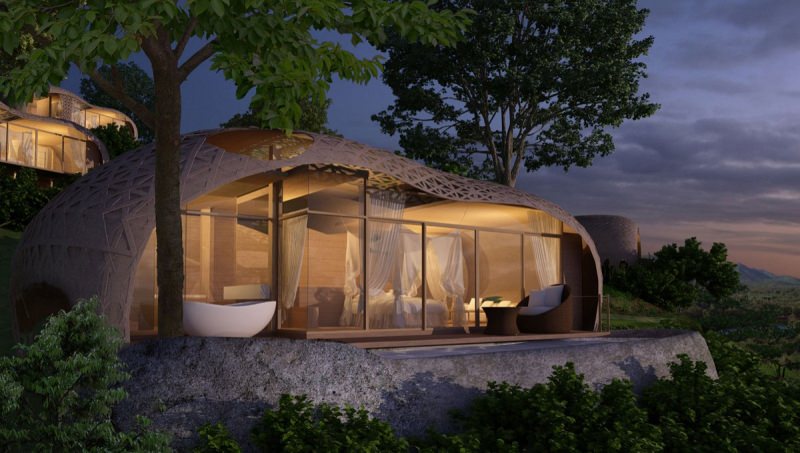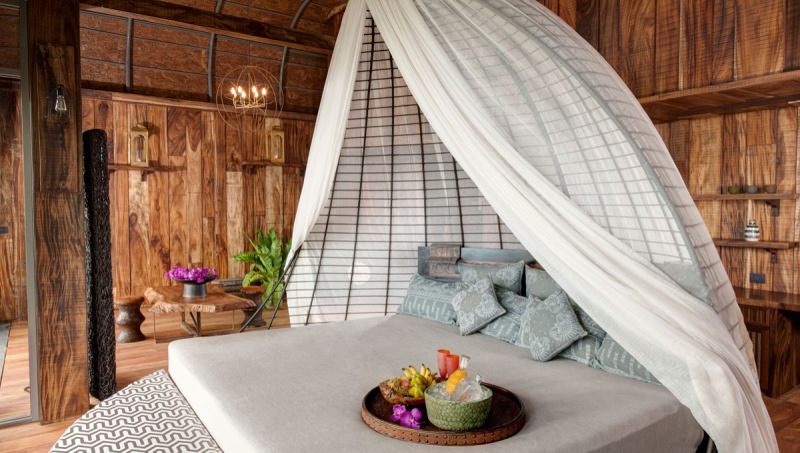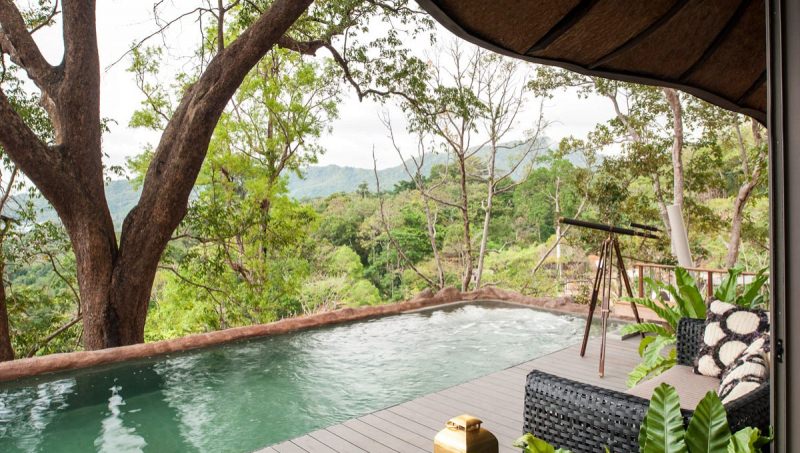 Embracing Thai mythology and cultural philosophy, the Keemala Resort promises to offer an experience of a lifetime. Ideal for people who are looking for a romantic getaway or want to have some "me" time, the resort gives every guest a chance to explore the wonders of Phuket and its surrounding attractions.