Sustaining valuable space with maximum utility, PIA pop-up kitchen by Dizzconcept is designed in shape of small cabinet that turns into a fully-functional scullery. On opening its doors, the cupboard-like unit converts into ready-to-go kitchen equipped with all necessary equipments and kitchenettes.
Internal area of this cabinet consists of 71-inches long worktop that incorporates a sink, a faucet and a cooktop. Beneath the cooking area, the unit is integrated with dishwasher, waste disposal cabinet, base cabinet, built-in refrigerator, and shelves and drawers for storage. On the other hand, area above the cooking surface features fully integrated hood, LED lighting and electricity sockets.
Moreover, additional space is also provided for storing dishes, utensils and other groceries. All these equipments are cleverly jam-packed within PIA that measures only 73 x 32 x 77-inches, making it a space-saving storage unit. It occupies nearly 1.6-square meter area, which can save an average of 5-square meter space in a typical apartment. Therefore, the kitchen cabinet is idyllic for small living spaces including rental apartments, tourist apartments, offices, holiday homes, etc. Furthermore, it comes in solid wood, colorful and customized finishing options. So, you can select any one as per interior of your house.
Before this we've seen Neptune Grand Larder Unit that also comes in cabinet-shaped layout for kitchen storage, but without the worktop. However, the PIA pop-up kitchen is equipped with almost all hi-end features forming a contemporary kitchen. Due to its unique concept and exclusive design PIA was awarded as the winner of Golden plaque at Ambienta fair 2014 as well as Interior Innovation Award 2015, awarded by German Design Council.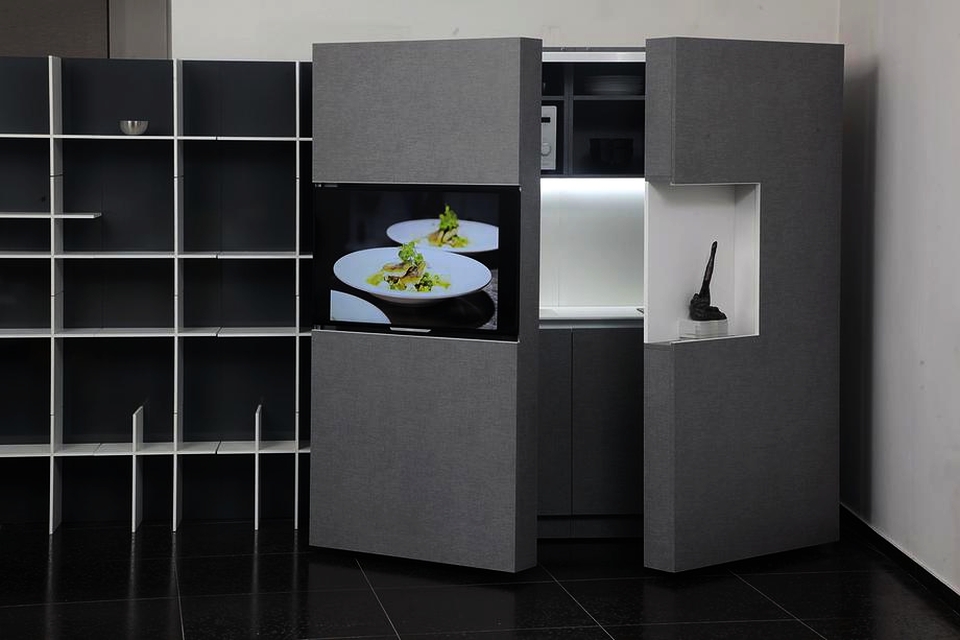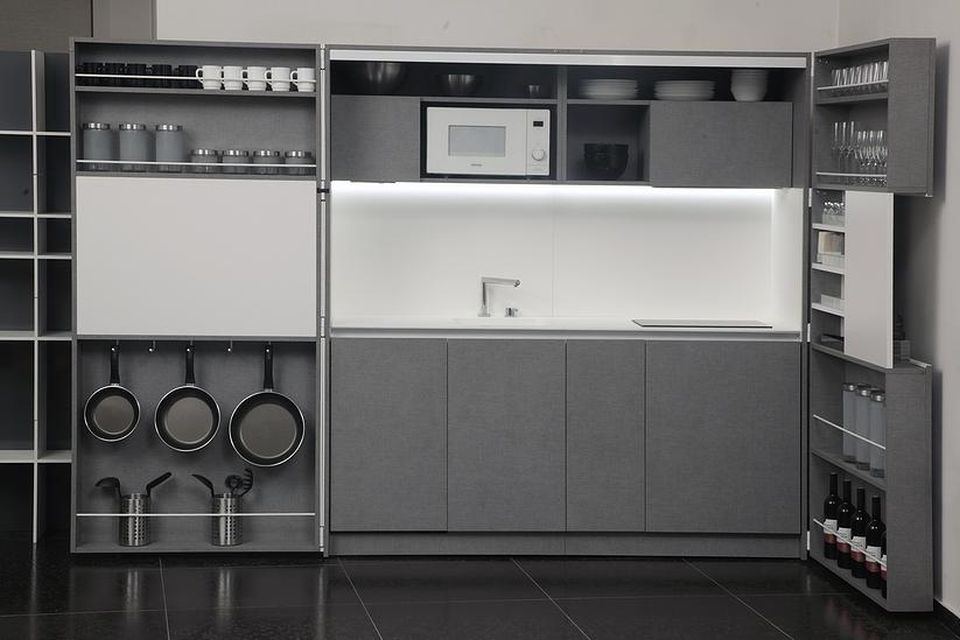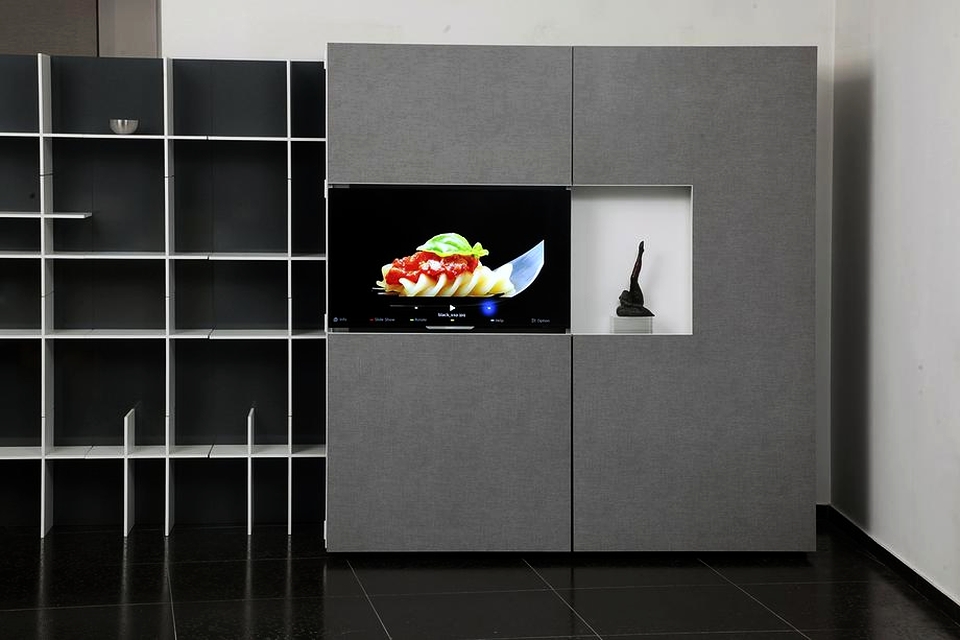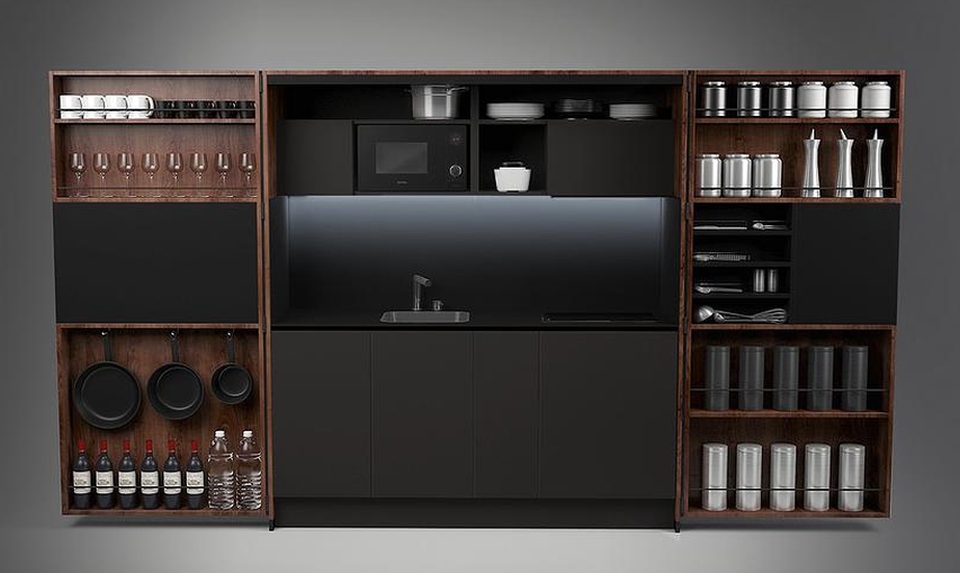 Source: Dizzconcept