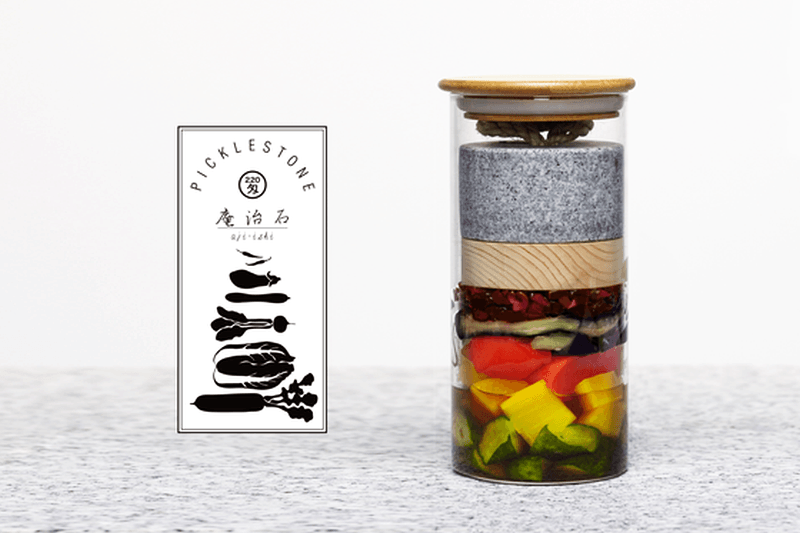 Tsukemono (or Japanese pickles) have existed since ancient times to preserve fruits and vegetables, as well as, enhance the taste of the traditional food. However, preparing homemade pickles require large kitchen tools that don't even fit inside a refrigerator. To change that, Japanese designer and foodie Tomonori Tanaka has created a portable version of pickle maker called Picklestone.
It is a DIY fermentation tool that's designed to prepare pickles at home without any hassle. Inspired by Japanese picking tools, this compact pickle-maker consists of a glass cylindrical jar, a secure wooden lid, and stone-crafted seal. All you need to do is put the chopped vegetables inside the glass jar, and further slide the wooden and stone lid on top of the mixture.
Once sealed, the fermentation tool does the rest to provide you speedy results. Using this compact pickle-maker you can prepare delicious homemade pickles that can be enjoyed with your meals. Another good thing about this tiny pickling tool is that it conveniently fits inside your refrigerator, unlike traditional pickle containers.
Currently, the Picklestone has been launched on Japanese crowdfunding site Camp Fire. The maker is looking forward to reaching the targeted amount soon to bring this revolutionary kitchen tool into the production phase.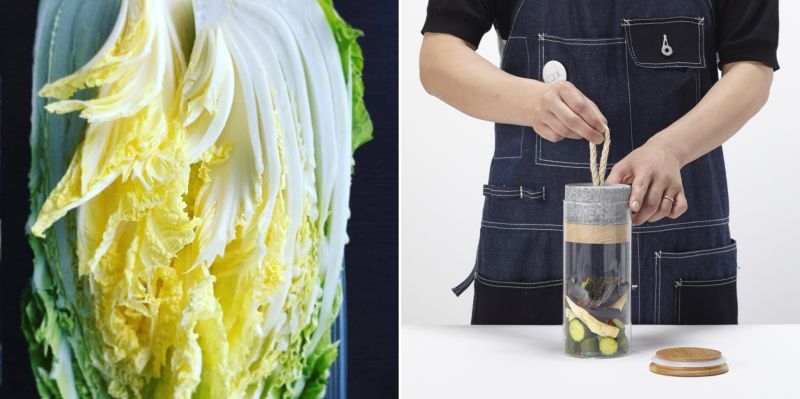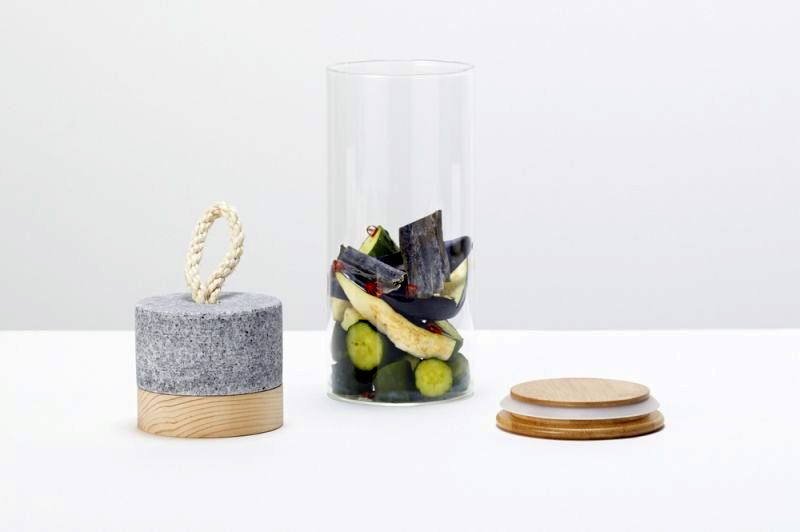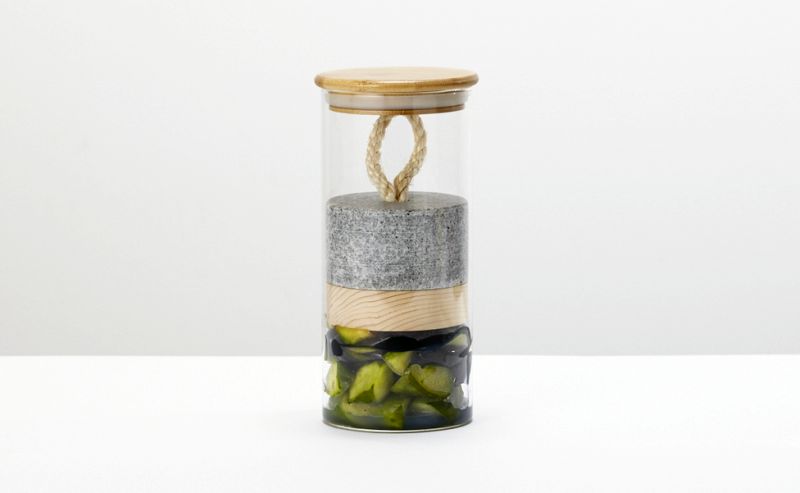 Via: Spoon-Tamago