Nothing beats mini-pontoons or party boats to enjoy lakeside views along with your friends and family, over chilled beer. But how about a picnic table that gives you the same floating experience like motorized party boat? Recently, we came across one such picnic table that can float atop water bodies to provide ultimate outdoor experience above water, while having your favorite snacks and drinks.
The innovative party boat-like floating table comes equipped with a set of small pontoons and propelled by tiny electric motor or paddles. Top of the party barge features wooden picnic table and benches on either side, where one can spend an entire day having fun with family or friends. On the other hand, base of the picnic table is integrated with buoyant drums and electric motor to keep it sailing above water, effortlessly.
Beside all the technicalities and sufficient table space, this unique party barge also contains a tiny space to put your beer bottles or cans. Moreover, it can easily accommodate up to six people for chit-chatting, whilst enjoying lakeside views over a bottle of beer. Isn't it a coolest picnic table for partying outdoors?
It is indeed perfect for pedal pub tours of local lakes. Sadly, we're not certain about its availability. But if you like creating DIY furniture and familiar with motor technicalities, then you might be able to construct an identical party barge for yourself.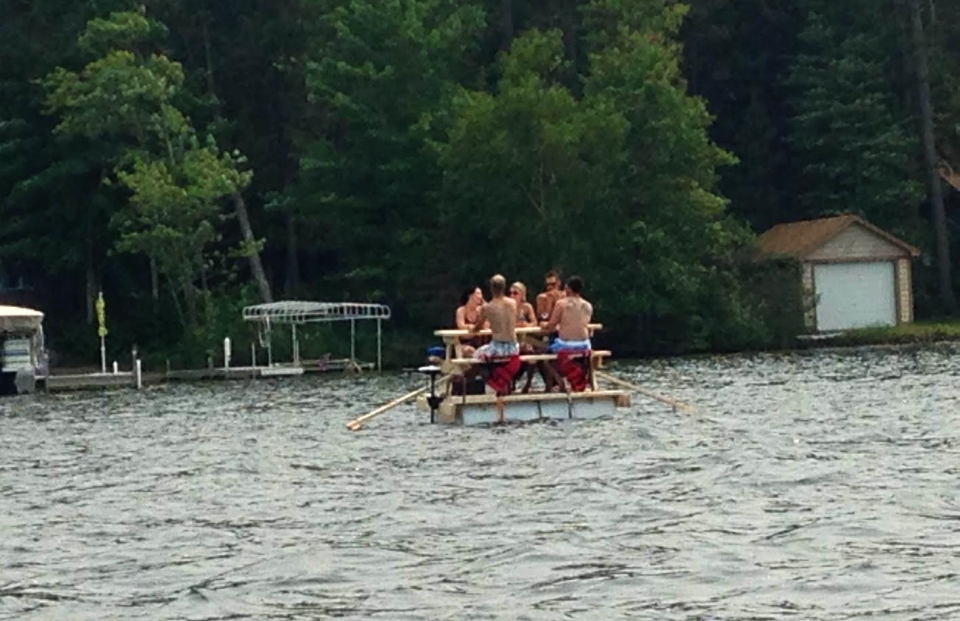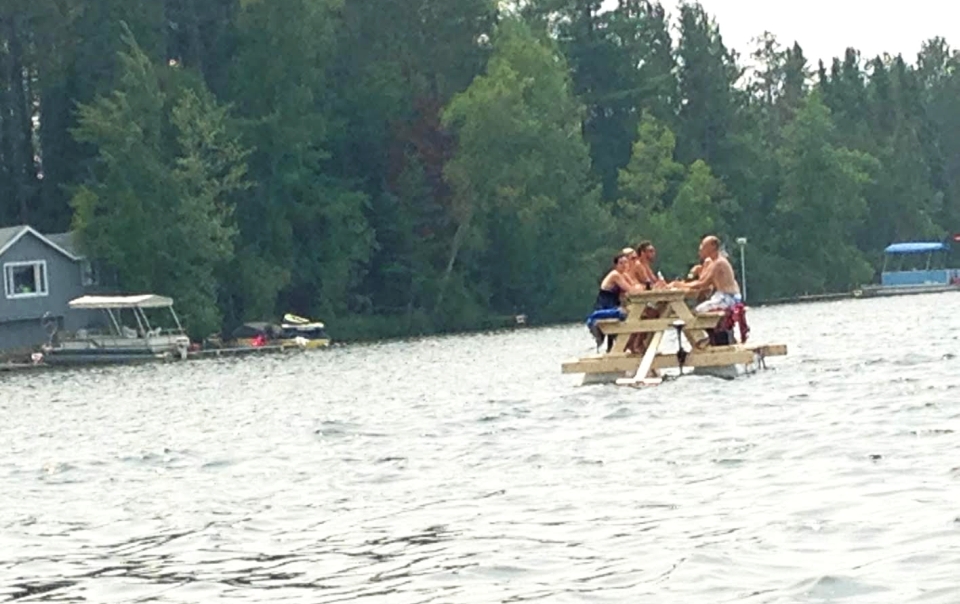 Credit: GearJunkie