The Kickstarter-funded startup PicoBrew is well known for automatic home brewers. After revolutionizing home brewing, they are now making products for the commercial sector too. They have recently launched the Z Series, a lineup of modular beer brewing machines that are professional grade and rated for continuous use.
Introduced at CES 2019, the PicoBrew's Z Series can brew craft beer, cold-brewed coffee, kombuch, ZPaks, and even the specialized PicoPaks to brew great beer recipes from award-winning breweries around the world. The Z1 module produces 2.5 gallons of beer, and each subsequent Z module enhances the capacity by 2.5-gallon increments, with Z4 having a maximum holding capacity of 10 gallons of beer. The Z4 model can brew up to 10 gallons of the same beer in one session, or multiple beers at the same time.
The new Z Series uses a pressurized water system to improve the heat loop, and a redesigned step filter with improved tooling to minimize stress fractures and leak potentials. A new and improved PicoStill distilling attachment is also launched that works with these commercial-grade brewers. It incorporates precision temperature control and modern vacuum still technology to make distillation simple and safe.
Dr. Bill Mitchell, CEO, PicoBrew said;
Z Series builds on PicoBrew's pioneering Zymatic and Pico technology and addresses the needs of professional and advanced homebrewers alike. With a single appliance, restaurant and craft brewery owners can use their own loose grains and coffee to create custom batches precisely and efficiently and scale up production as needed.
Just like the older models, craft your own or choose from more than 100 different recipes on BrewMarketplace. It can be easily controlled with the onboard buttons and the companion mobile app. The modular design of the Z Series beer brewing machine allows it to scale up the production with growing needs.
The PicoBrew's Z Series modular beer brewing machine is currently available for pre-order at PicoBrew, with shipping slated for spring 2019.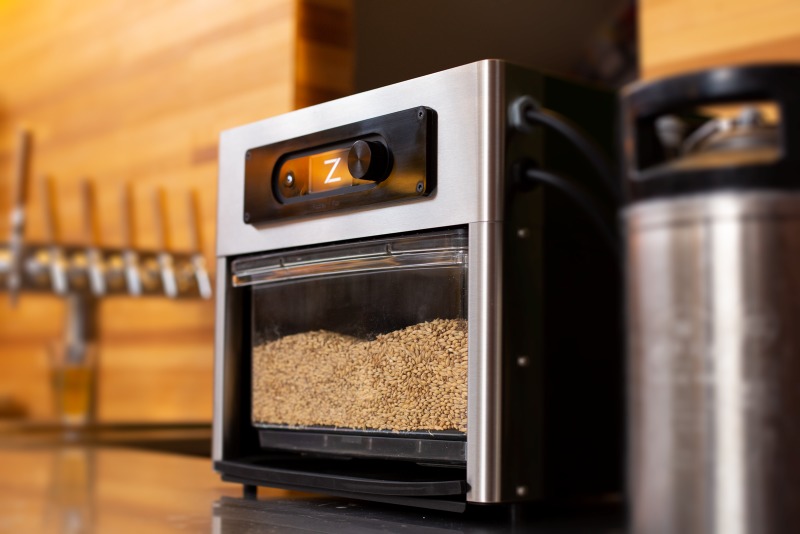 Special thanks to Karen Pineman from LKPR, for sharing the information with us.