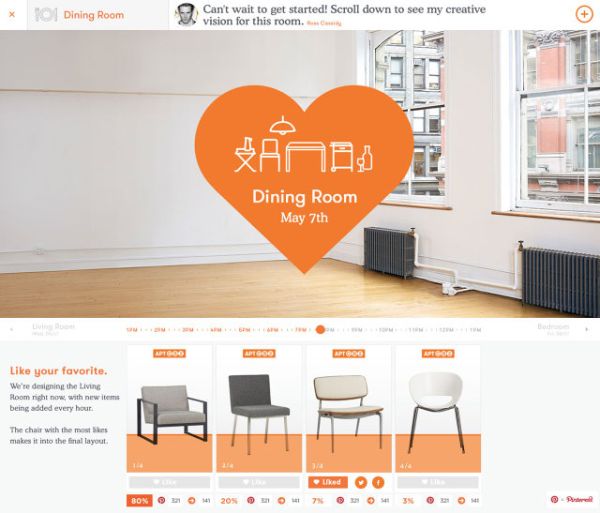 A home decor brand CB2, which is owned by Crate and Barrel, is marketing a five day promotion campaign called APT CB2 on Pinterest led by Mother New York, an agency that created the promotion campaign. The brand has rented an unfurnished apartment at 873 Broadway near Union Square in New York and asked the five popular designers on Pinterest to help them decorate it with selecting items from the store itself. The selected designers will present chosen items from the CB2 collection for individual room for five days and pin it on Pinterest. Then, the Pinterest users will vote for the selected number of items and the item with maximum number of votes will go into the final setting of the room.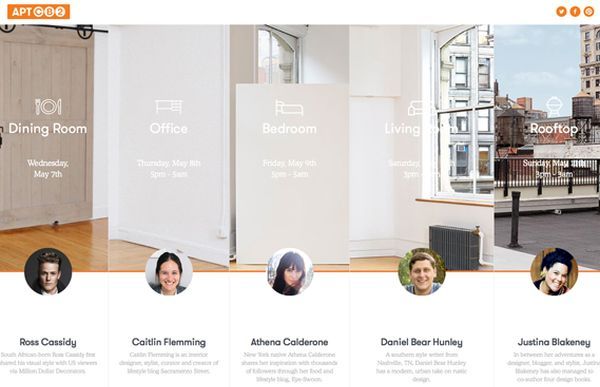 Mark Aver, creative director at Mother New York said
This is the first time that an apartment is being designed through Pinterest in real time.
The five designers who will take initiative to decorate different rooms are Ross Cassidy – designer and cast member of Million Dollar Decorators, who will design the dining room and Caitlin Fleming – who is an interior designer and will take care of the office area. Athena Calderone, lifestyle blogger of swoon.com, will design the bedroom and Daniel Bear Hunley will decorate and design living room along with Justina Blakeney.
The project has already been started on 8 May, it will be great to see an apartment taking shape through the maximum voted items and décor pieces on a social network. It is the first ever social media campaign for designing interior of a house. It will be great to see the end result of this campaign to decorate an apartment in which millions of Pinterest users are participating by clicking on the popular heart to vote for selecting décor items.
Via: TheDrum