If you are a big fan of Pirates of Caribbean movies, then you might fall for the mysterious pirate ship-themed treehouse built by retired Attorney, Steven Hill in the backyard of his Casa Grande home. It took around one year to construct this three-story pirate ship replica supported by a 50-foot-tall Ponderosa pine tree with three trunks. He has designed it as a playhouse for neighborhood kids to experience life in a pirate ship.
The pirate ship replica is made of lumber donated by a local Home Depot. Its hull is about 80-square-feet and the upper deck spans 300-square-feet. From sails and flags to fake cannons and anchor chains, a variety of pirate decorations are included to make it look like a real pirate ship.
Treasure chests, rudders, danger signs, and swords are also included to give it a genuine feel. Living quarters are built-in just in case kids choose to sleep under the stars. There is also a giant orange octopus in the front that seems to constrain the ship.
While playing in the pirate ship replica, kids have a chance to meet artificial mannequins of the movie characters such as Davy Jones in jail, and those who have the courage to climb up to the crow's nest can get a birds-eye-view of the area around.
Hill claims that this Disney-inspired built is structurally sound to hold the weight of up to twenty kids at a time. It seems like a safe and entertaining playhouse for children, but as seen in its video, it may be a bit risky for little kids.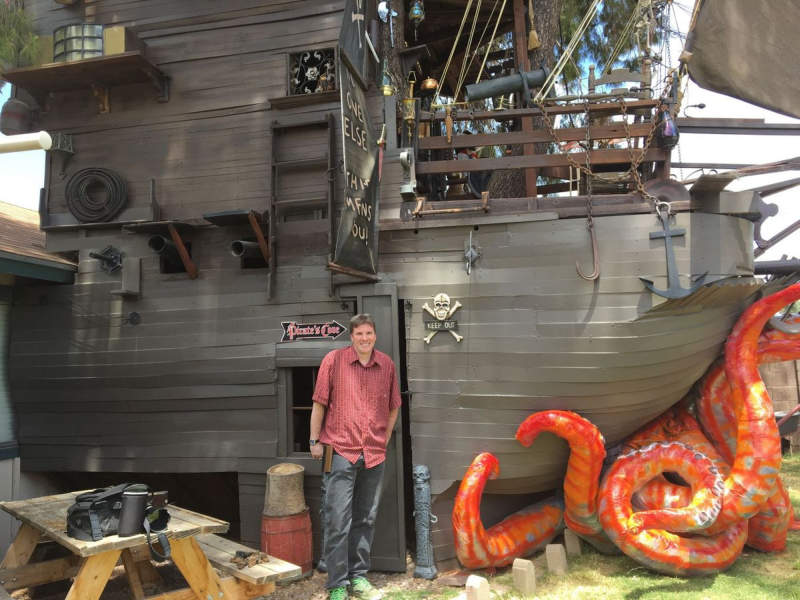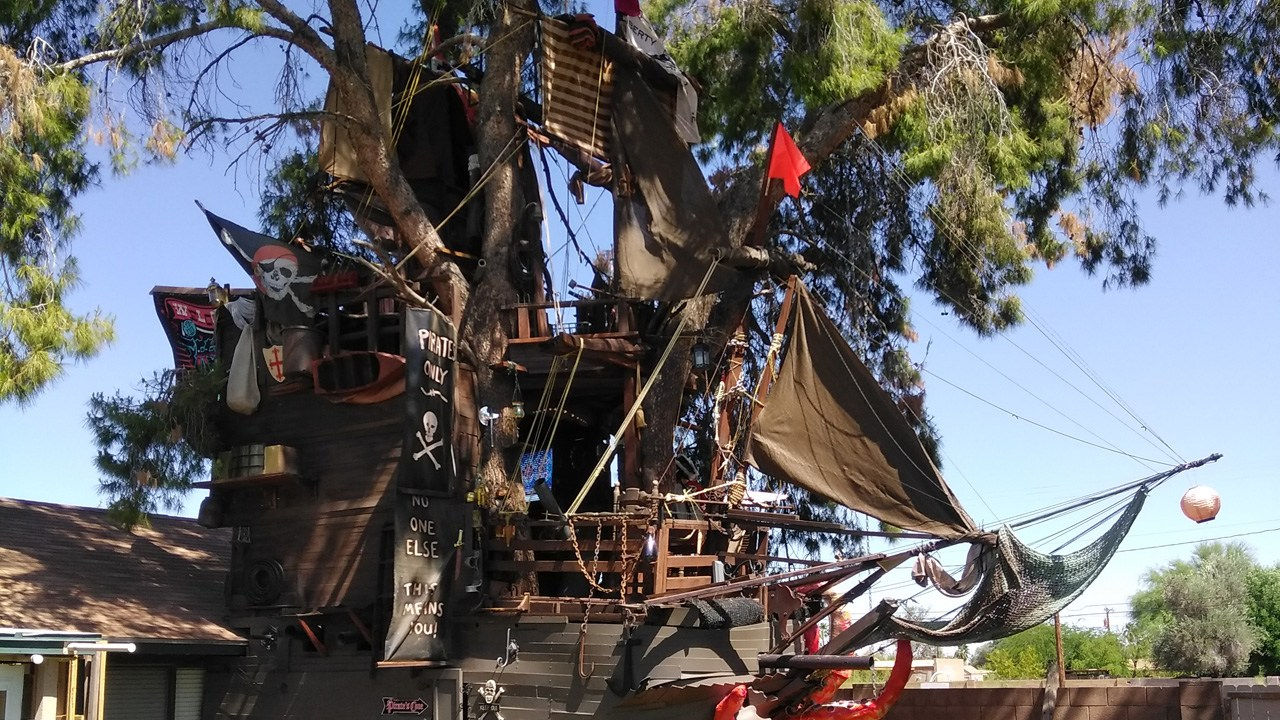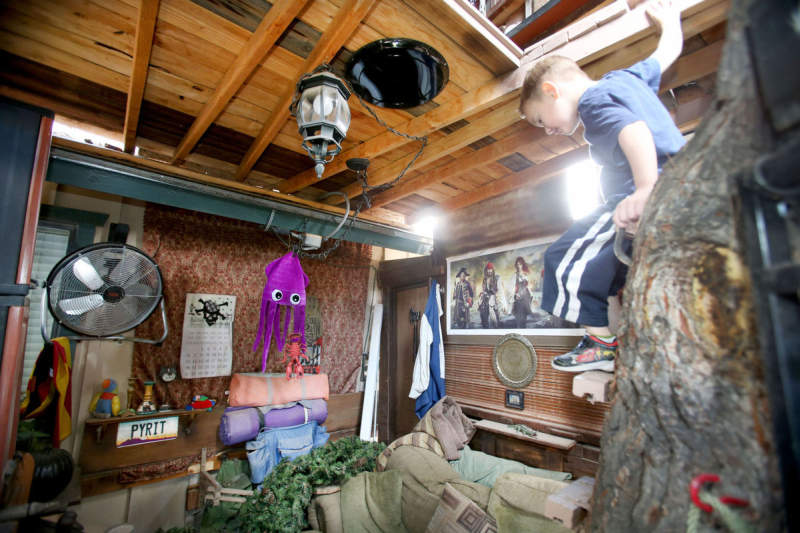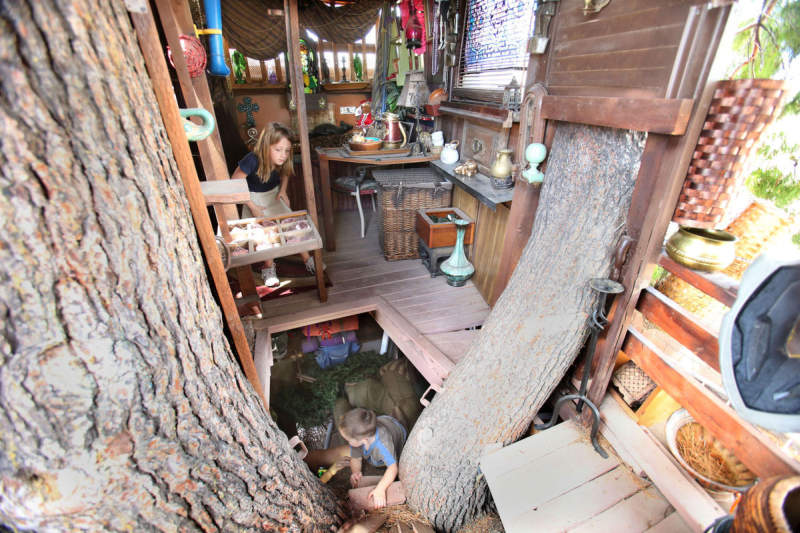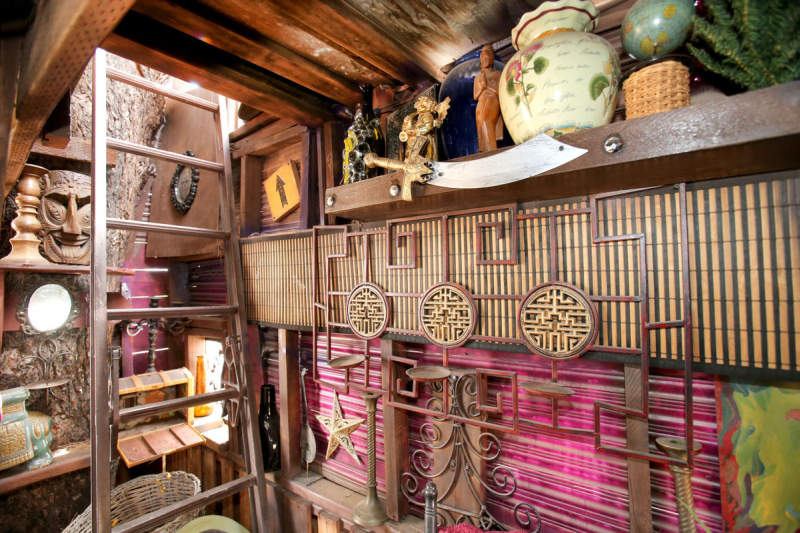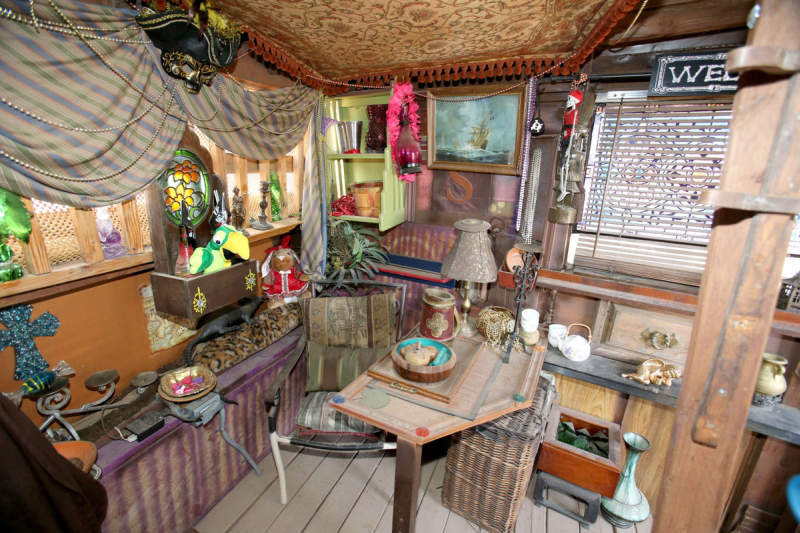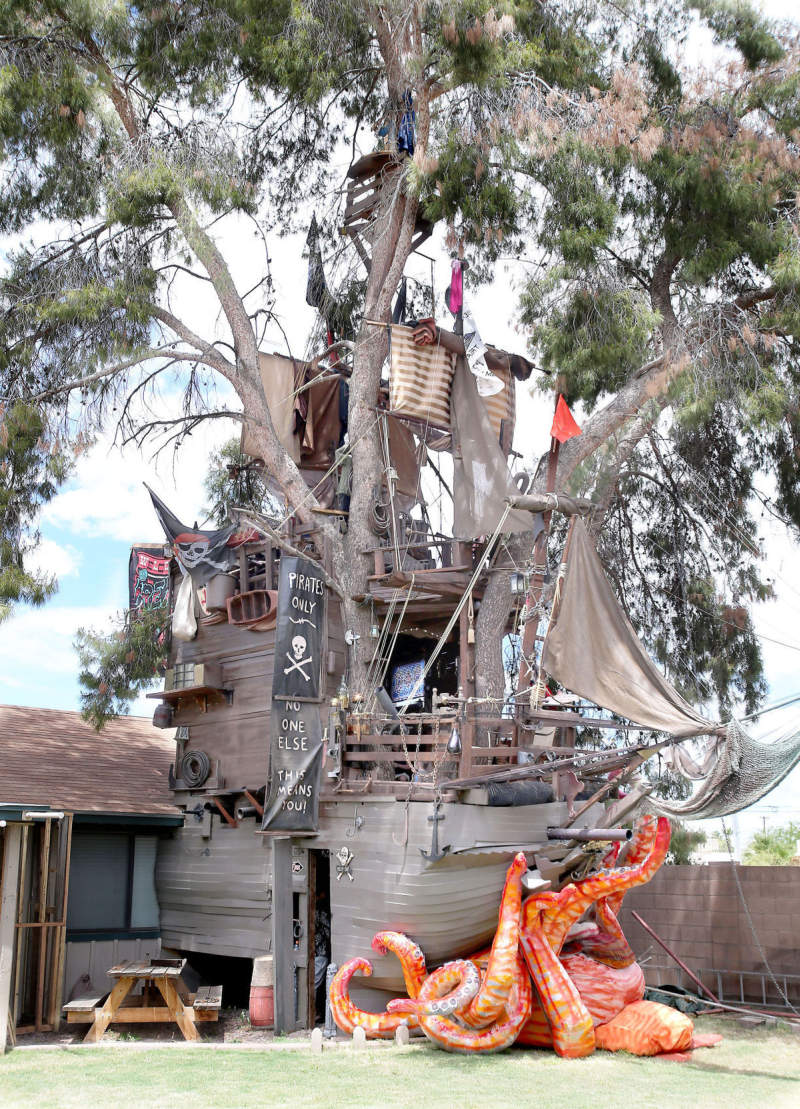 Via: ABC15/PinalCentral