Villa Italian Kitchen and food stylist Jessie Bearden recently collaborated to celebrate National Bikini Day (that was on July 5th). For celebrating this occasion in an unconventional way, they created a wearable pizza bikini made of cheese, mozzarella and tomato sauce. Yes, it was made entirely of real pizza.
To be precise, it was made with hand-braided dough, whole milk cheese, freshly sliced pepperoni and a mouth watering cherry tomato sauce. For foodie fashionistas, the eatery even made it available for purchase at US$10,000. We're guessing anyone who had money to absolutely throw away, must have bought it.
The expensive cost included a fitting session which offered consumers the chance to pick from a selection of toppings. Sadly, it was available for purchase only for a day. But you can still check out the images of this bizarre pizza bikini on Villa Italian Kitchen's Facebook page.
Although it is not available for purchase now, it still seems to be the most appetizing bikini on the market, and is likely to turn heads on a beach. However, the wearer must be wary of the seagulls near a beach.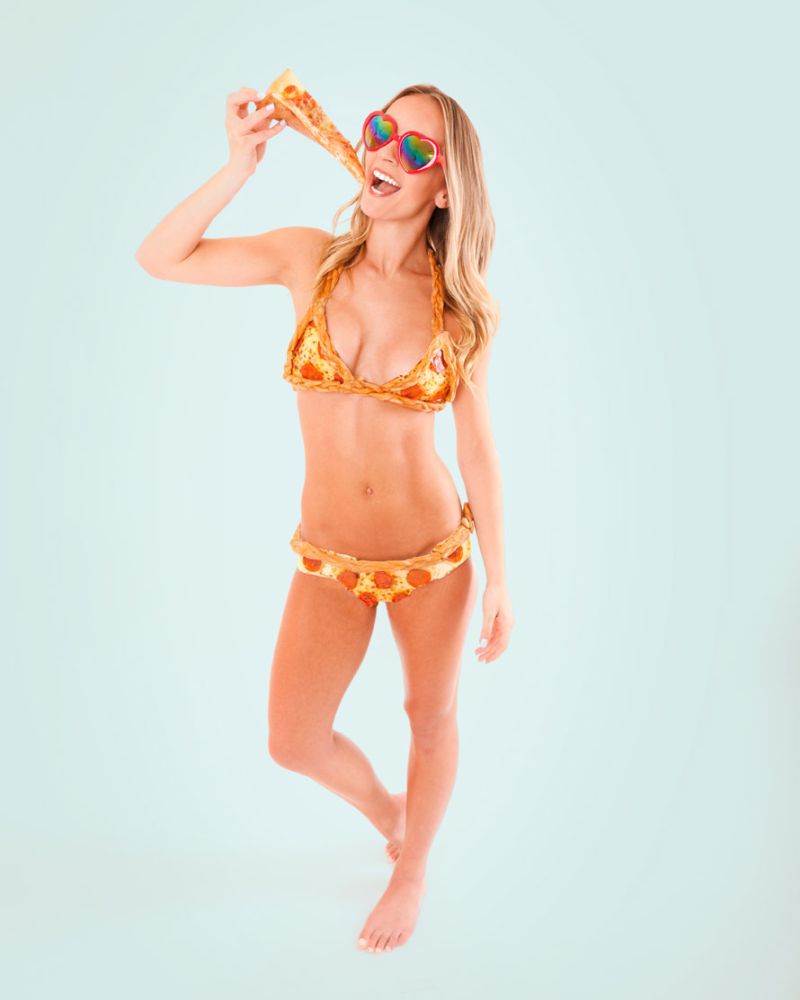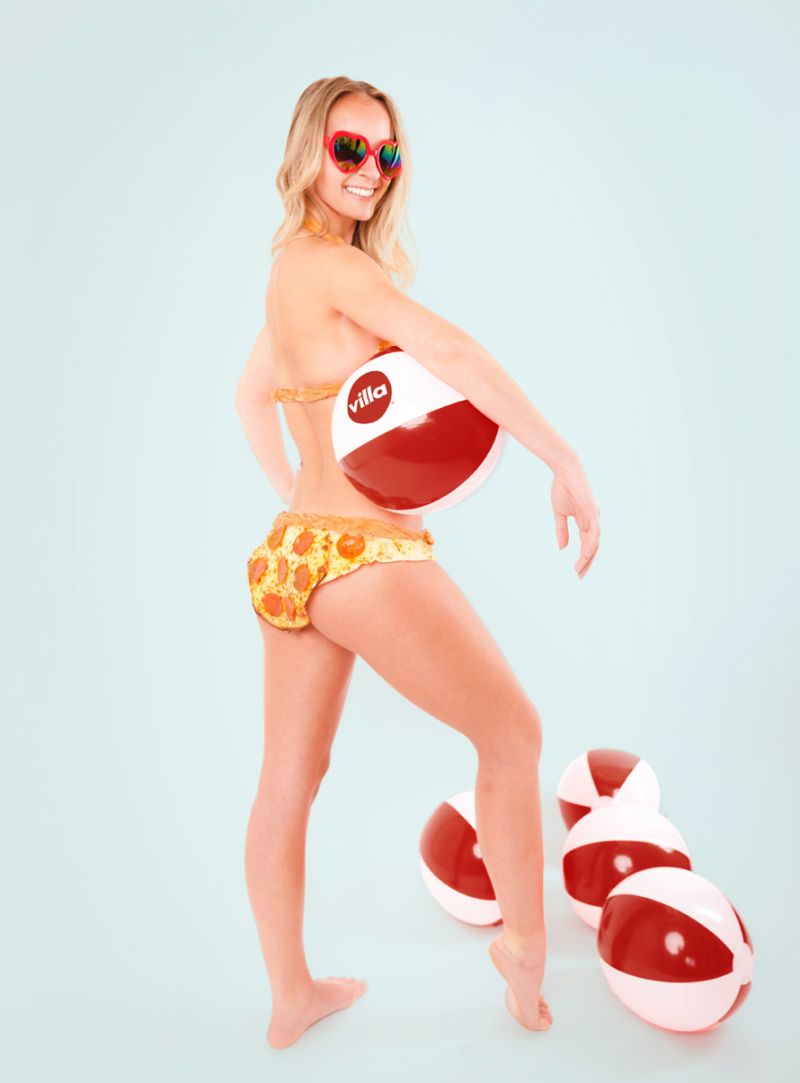 Via: Foodigity