France-based company Focus is known for making thoughtful fireplace and BBQ grill designs. This time also they have come up with an outstanding contemporary design of an outdoor grill dubbed Planchafocus. The name of the grill is derived from a Spanish word 'plancha,' which means grill. The grill somewhat looks like a podium and houses a fine grill and a cabinet within one exclusive design.
It is manufactured by Atilac in a shiny stainless steel body blending ergonomics and ease of use. Design of the grill includes a cooking surface with burners, a side shelf and ample storage space for a gas cylinder and other necessary cooking stuff.
The wide stainless steel grill, resting on a tilted rectangular box that houses a storage cabinet, can easily cook for up to eight people. Useful stainless steel side shelf is attached in a way so that it doesn't spoil its aesthetic appeal.
Few months ago, we acquainted you with a wall-mounted Sunfocus fireplace-cum-grill from the same company, but Planchafocus grill is entirely a new concept that takes grill design to a whole new level. This podium-like grill is perfect for outdoor parties and would surely leave your guests spellbound by its extraordinary look.
The firm has not revealed other important details about the grill, like pricing and availability. But, as per company officials, Planchafocus will be launched this Friday at Maison & Objet in Paris. So, make sure to register your presence at the launch event this weekend in order to get a glimpse of this wonderful outdoor cooking unit.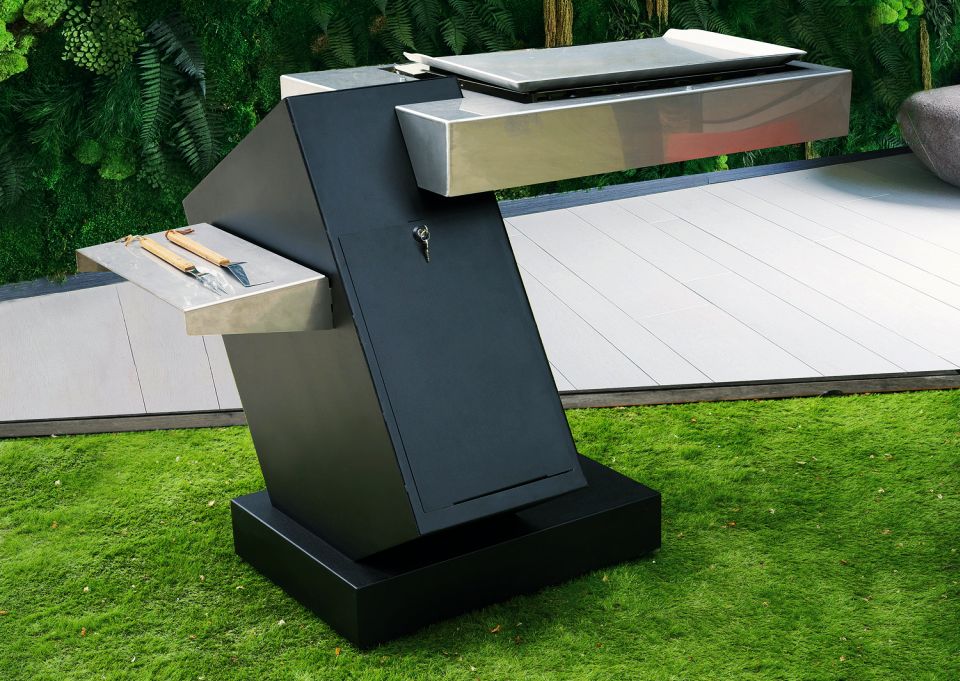 Thanks, Ira!