Now you can freely play with these dollhouses without concerning what other might think. This is because, these playful dollhouses (inspired by Mid-Century Architecture of Palm Springs, Florida) are nothing but unique wall-mounted shelves by Canadian designer Judson Beaumont. Thinking how these decorative modernist houses will serve as storage shelves?
Well these grown-up dollhouses named 'Walled Estates' are designed to hold items that you usually keep on tables and add more to visual clutter. Offering home to such lose items like keys, sunglasses, mails, etc.- these bizarre floating shelves help you to minimize mess in your house, whilst serving as decorative object for your interior.
Each shelf is built from scrap wood, recycled plastic laminate and other unused stuff. Beaumont has brilliantly reinvented tedious design of wall shelves that feature home furniture, interior, fireplace and other household objects, bringing out your inner child with its playful utility.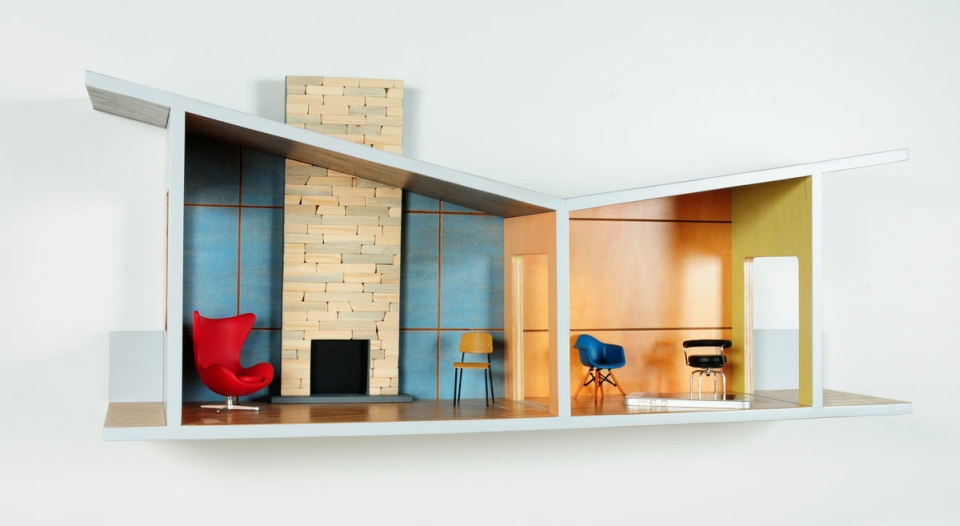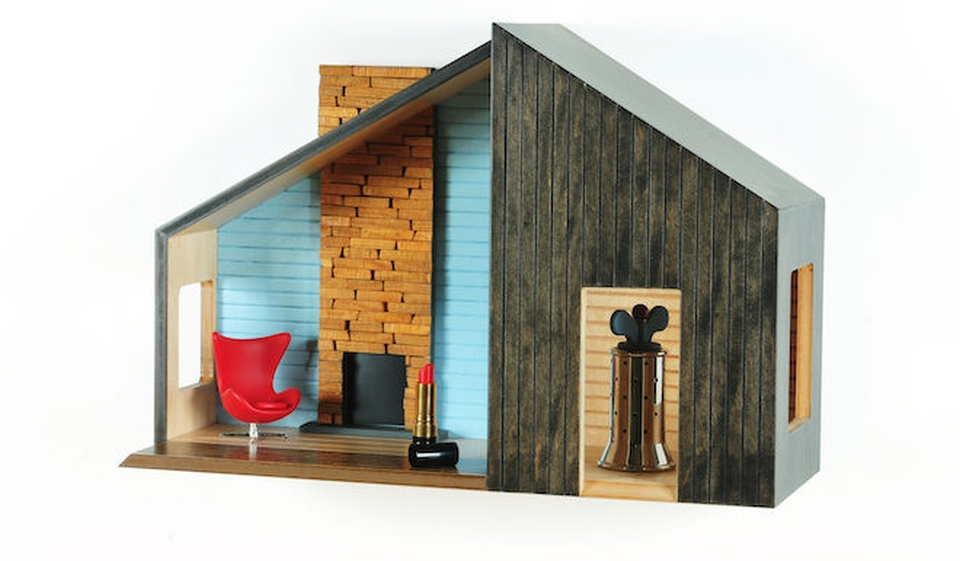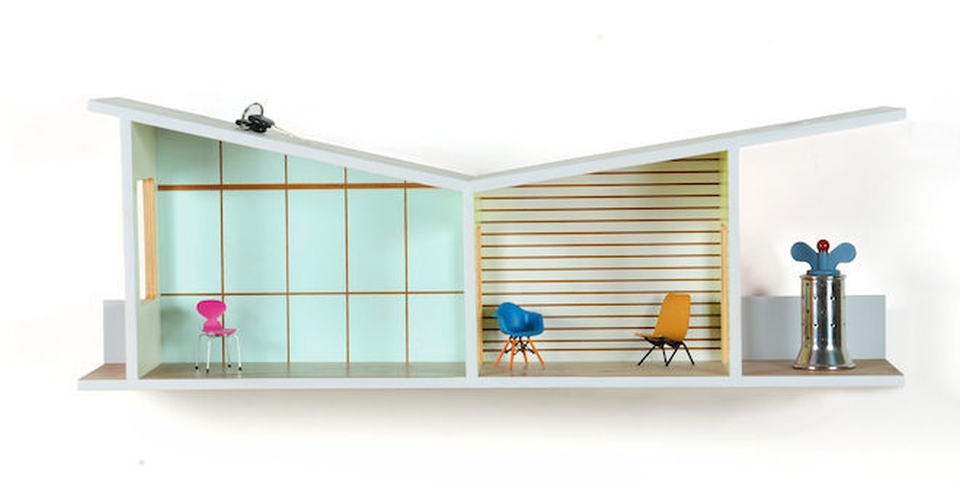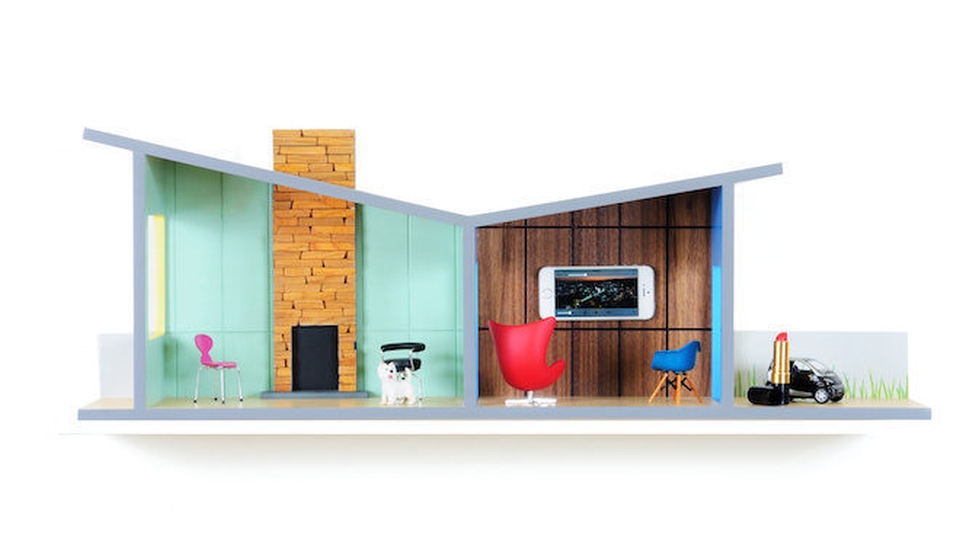 Via: Curbed