Maria Fiter and Marco Migliorisi of Crea-re make eco-friendly lighting from paper mache made out of discarded newspapers. Take a look at their Pluto paper pulp lamp which is an attractive recycled lighting accessory for homes. This lightweight pendant lamp is made up of a thin layer of upcycled paper, and its shape resembles the dwarf planet Pluto.
Available in ten colors, this hanging lamp is made of paper pulp obtained using old newspapers; therefore it is a hundred percent recycled and an eco-friendly lighting fixture. It comes with 1-meter textile cable and E27 fitting so that a LED bulb up to 20W can be plugged in easily. This paper pulp lamp is perfect for lighting up your living room, dining room, children room or bedroom.
The small holes in the paper lampshade emit light delicately and make interesting shadows on the wall and ceiling. The internal portion of each lampshade has a unique pattern. The designers suggest using a white LED bulb because the cold white glow makes the lamp look even more natural.
This unique upcycled lamp was featured in April 2016 Issue of UK Magazine Kitchens Bedrooms & Bathrooms. It can be purchased for $215 (€200) at Crea-re.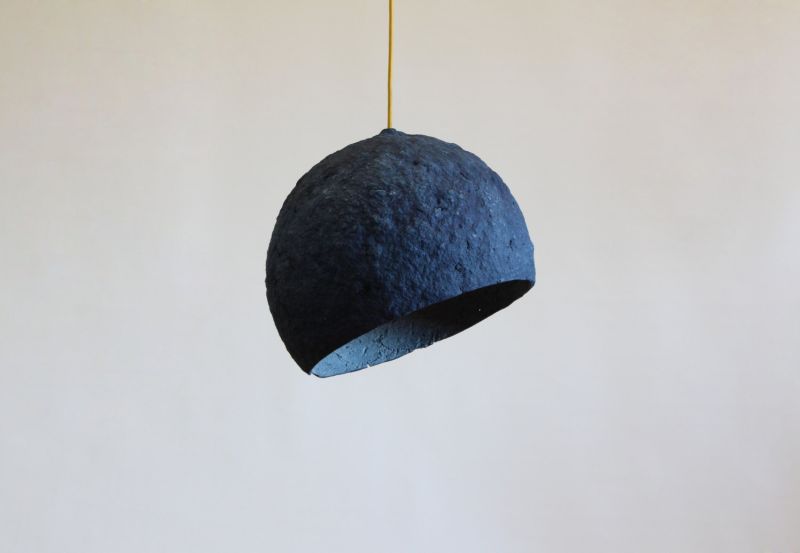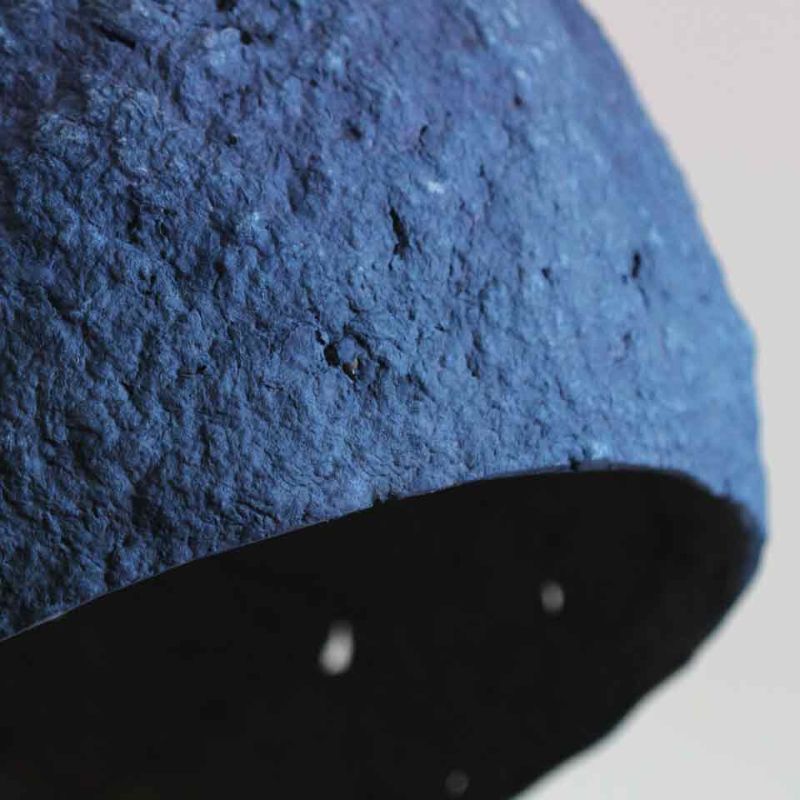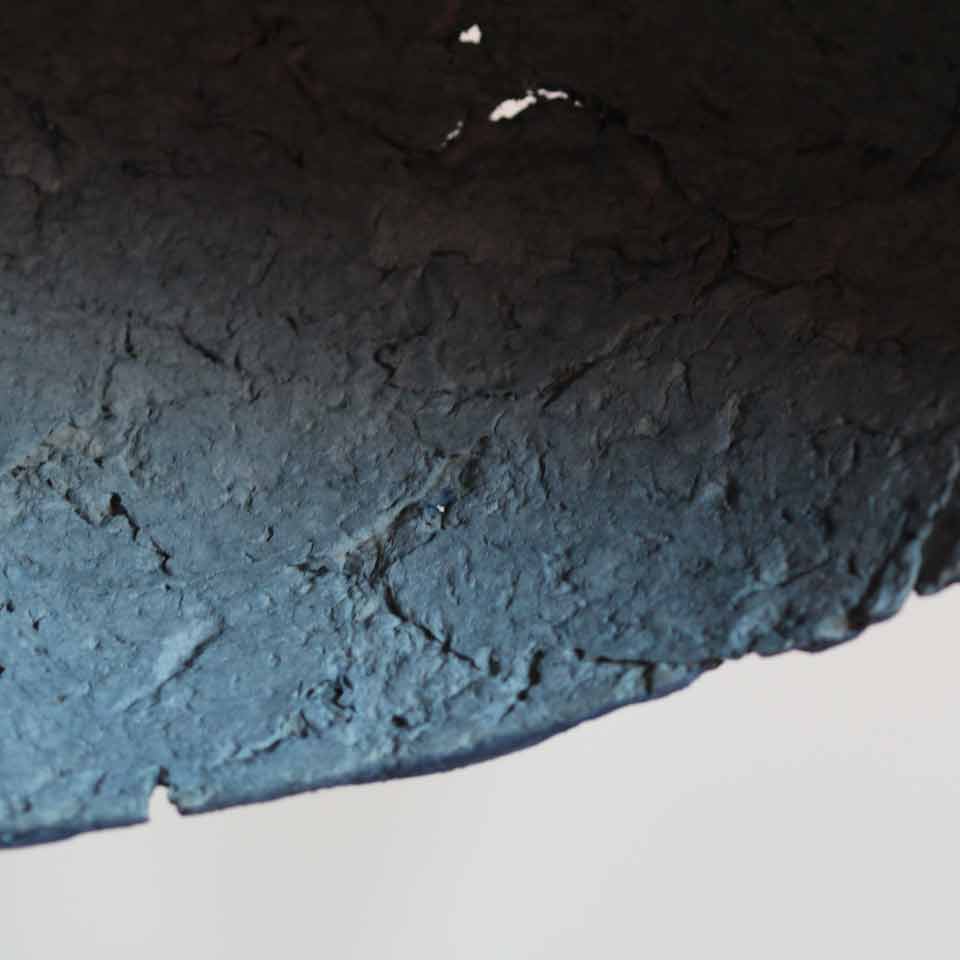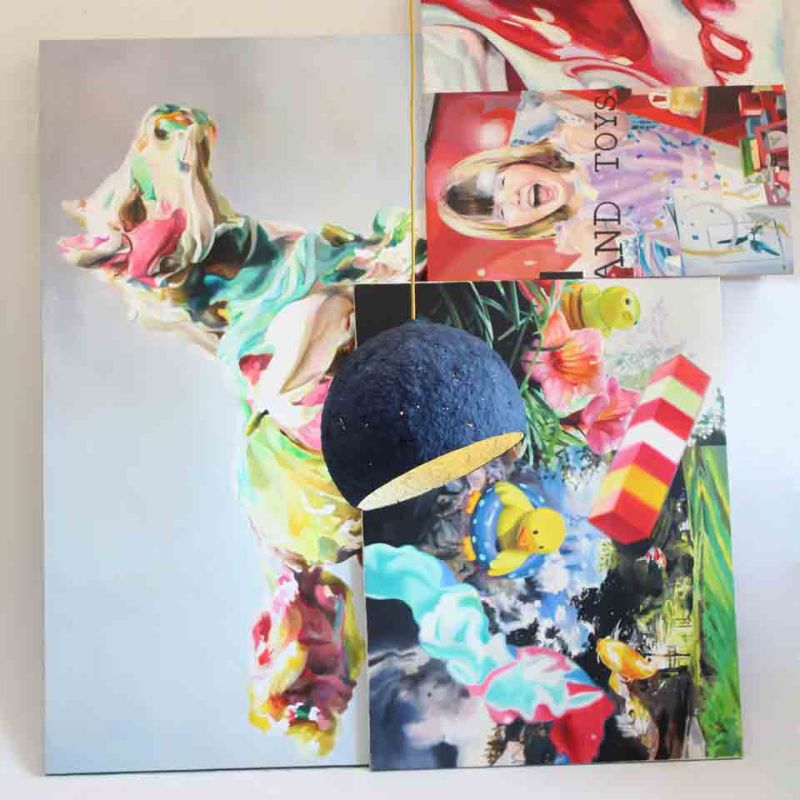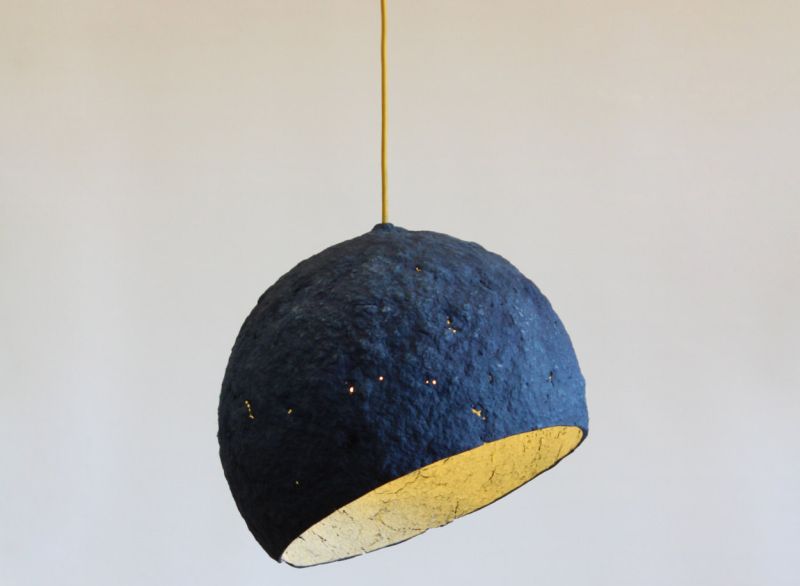 Via: RecyclArt