Moss is termed as one of the world's easiest houseplant that can easily survive for years without water. Relying on benefits associated with moss, a Finnish company named Polarmoss is making it possible to add moss to home and office interiors.
Founded in 1985, the company is one of the largest manufacturer and supplier of dried and colored moss. Helping people to bring green in their lives, the company has imagined number of ways to bring the authentic natural material to home decor.
Creating a soft connection between interior and mother nature, moss has been fabricated in different shapes, making it possible to use them in more ways than one.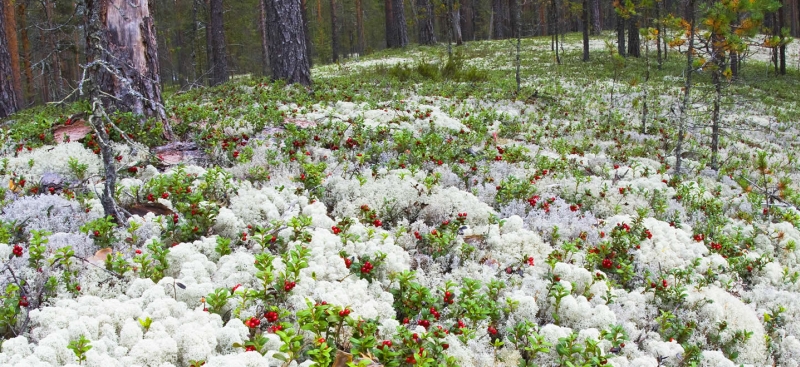 Polarmoss Flex Element
A classy way to bring moss indoors, the flex element gives you the freedom to use moss on walls and add new colors to your interiors. Ideal for both public and private spaces, maintenance-free, flame-retardant, and sound-absorbing moss not just adds aesthetics but also right air humidity level.
Available in two sizes and 16 colors, it can be used to add different styles and tones to your living area.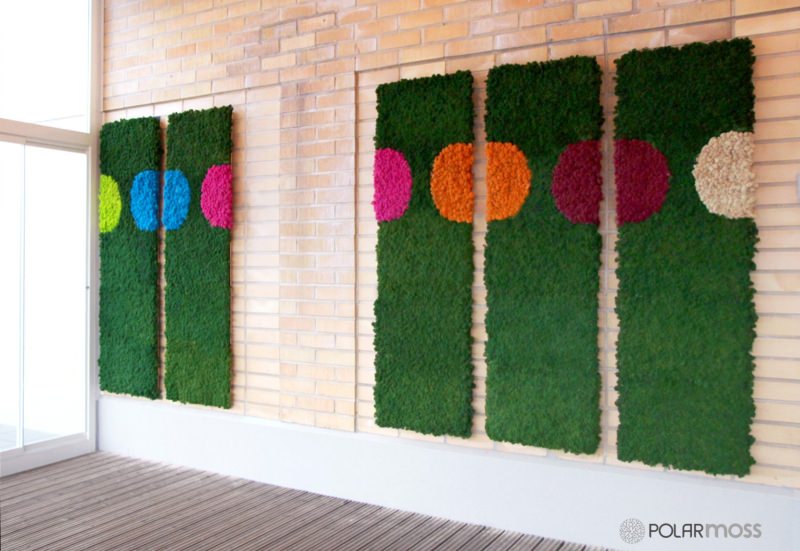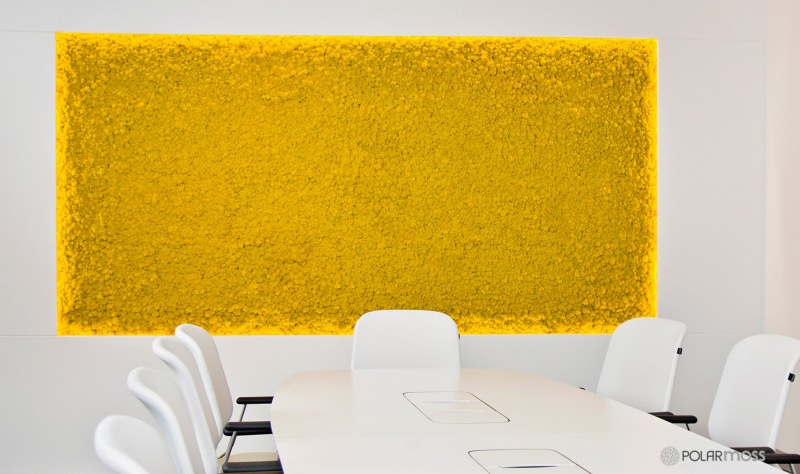 Polarmoss Island
Inspired by archipelago, the Polarmoss Island is a work of art that brings uniqueness to the wall and table. Available in three different sizes, the island is made from Polarmoss high-quality extra moss, which is color-preserved in a natural cork base. Bundled with an installation plate, the island can be easily attached to the wall and moved from wall to table. Available in 16 colors, the island is ideal to highlight commercial space.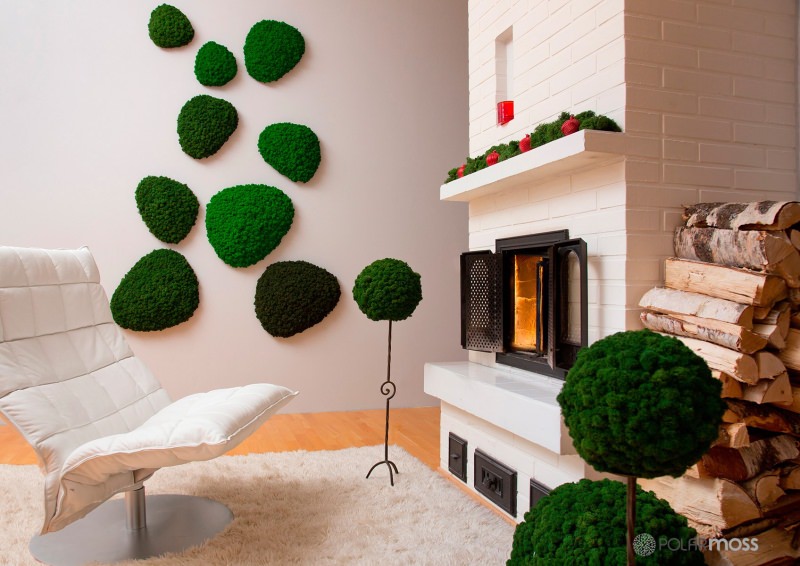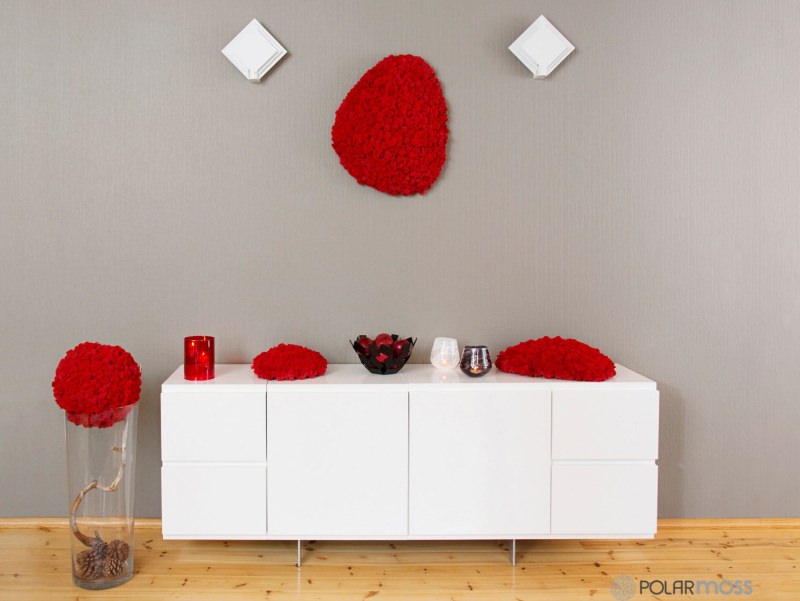 Polarmoss Sphere
Designed to enhance interiors and bring attention to the upper part of the room, spherically shaped moss aims to bring in the fun element. Ideal for open spaces like an office corridor or meeting room, Polarmoss Sphere not only adds vibrant colors but also soft and appealing texture to interiors.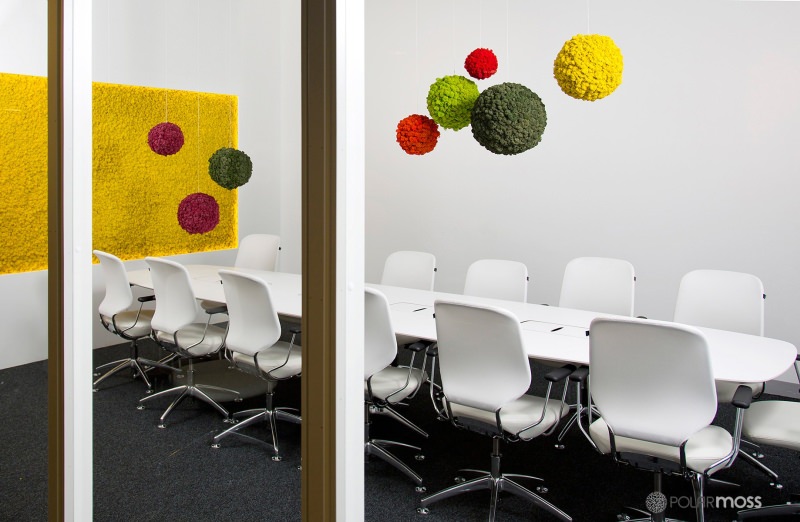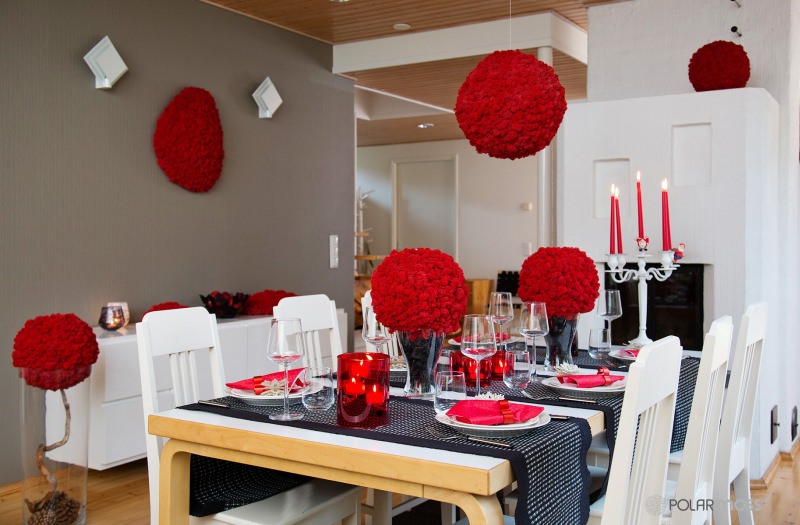 Polarmoss customized products
Offering you an option to bespoke the moss according to space requirement, the moss can be manufactured on request. High-quality Polarmoss Extra moss is used to make decorative moss patches that are maintenance-free customized products available in 16 beautiful colors.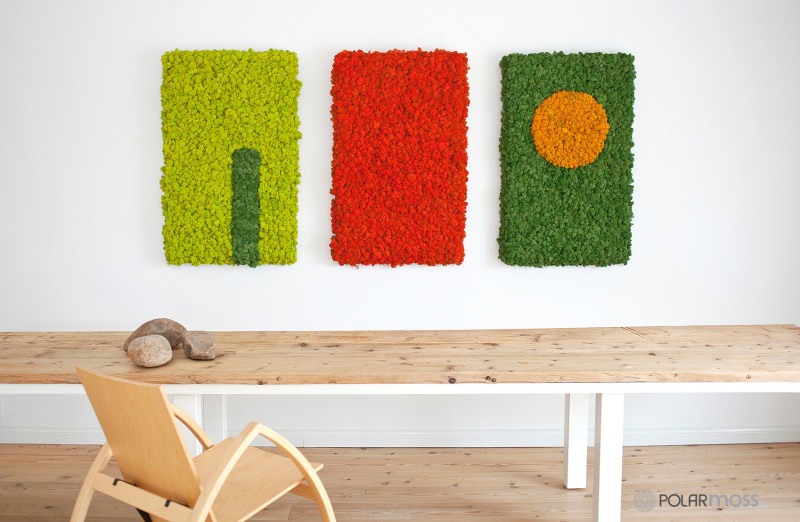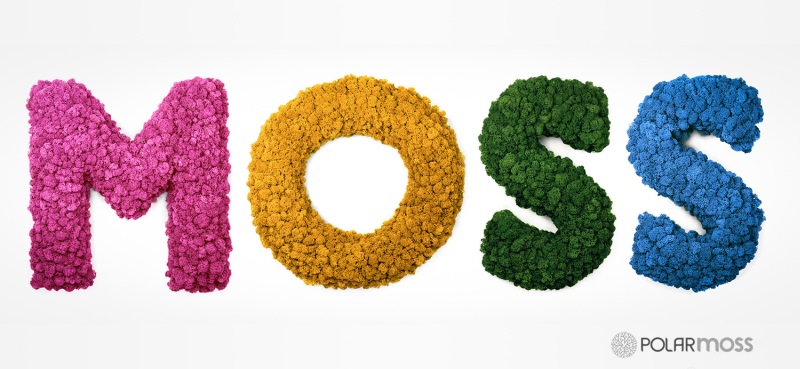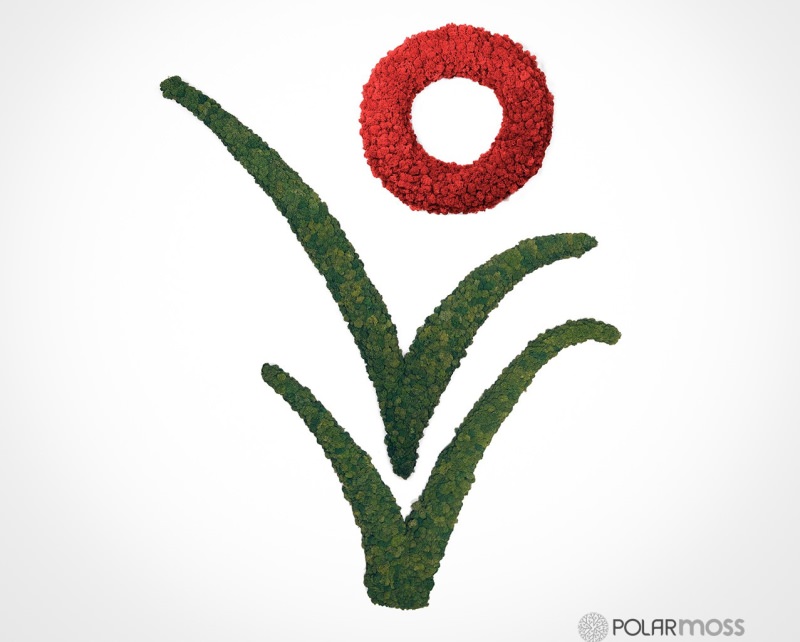 Via: Contemporist