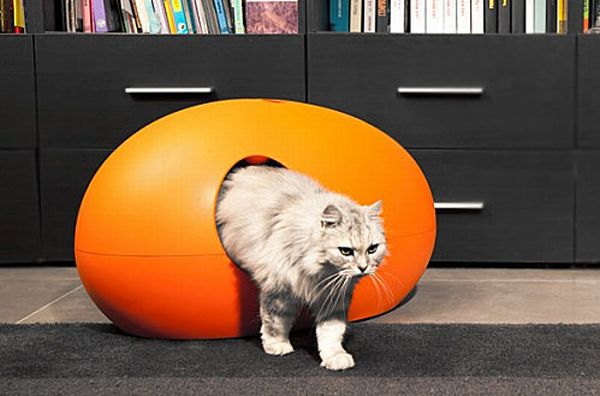 It seems like there is plenty of interest for cat accessories in the market out there. Just a day or two ago we saw the Imperial Cat Lounger and now we have the Poo Poo Pee Do. If the former allowed your furry little buddy to scratch away at 'bark-like' lounger without damaging the rest of your expensive décor, then the latter that you see here allows you to flaunt your cat 'litter niche' as if it was a part of your living room. Designed by SinDesign, this litter box is nothing like the image that you would traditionally associate with one.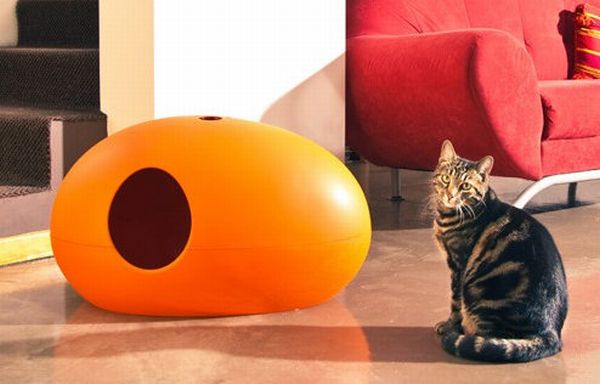 And that is precisely what SinDesign wanted to accomplish with the Poo Poo Pee Do. They wanted to give cat owners a litter box which their cat's would enjoy being around, while it would still fit in perfectly and go well with the rest of the look inside your home. Considering the minimalist design trend for modern interiors and the slightly futuristic look that people are opting for, the Poo Poo Pee Do seems like a perfect design indeed.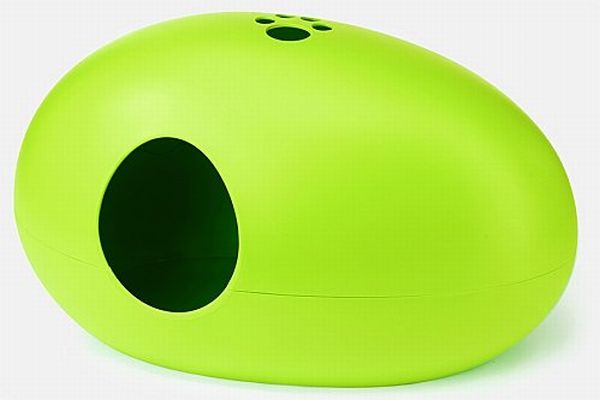 Coming in seven different colors, the litter0nest is eco friendly and completely 'green' in its make and with its wonderful oval design, sits snugly along with your cat and ensures that it is never a visual distraction. Well, if you are one of those folk who loves their cat a bit too much and at the same time wants to keep the classy look of your interiors unblemished, this is indeed a fine option to consider.