A perfect pool room is a necessary place for relaxing in summer near your swimming pool. Probably with the same thought, SpaceTwo has teamed up with their German partner Chiemgauer Holzhaus to build a contemporary 'Poolroom and Sauna' for a client.
The client needed a space to relax and cut of harsh sun rays during hot sunny days. The result is a minimalist and practical poolroom that can also be used as a sauna throughout the year. Interior consists of a relaxing space along with a sauna and facilities for changing. On the other hand, outside area can be used for cooking and eating whilst the sun shines. An overhanging roof provides shade from the sun, and also hangs a hammock.
The rectangular structure consists of solid logs, which are placed horizontally to form a solid cabin. Even the interior is clad in wood; the walls are built using 140mm solid Spruce logs, which fit together like building blocks. Spruce wood is used due to its strength and longevity.
This contemporary design has been created using the company's patented trapezoidal cladding system with aluminum corner profiles. These aluminum corners provide modernist design detail and can also be color matched with windows or doors.
The minimal shed could be scaled down and adapted for different uses. For instance, it can be used as a garden room, an office space or a small activity room. This simple yet practical 'poolroom and sauna' is competitively priced at approximately £1500 per square meter, depending on the design and finishing.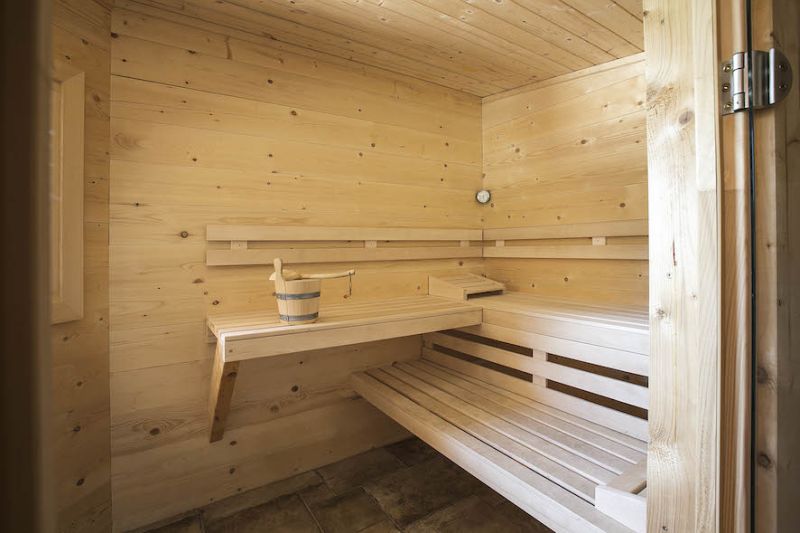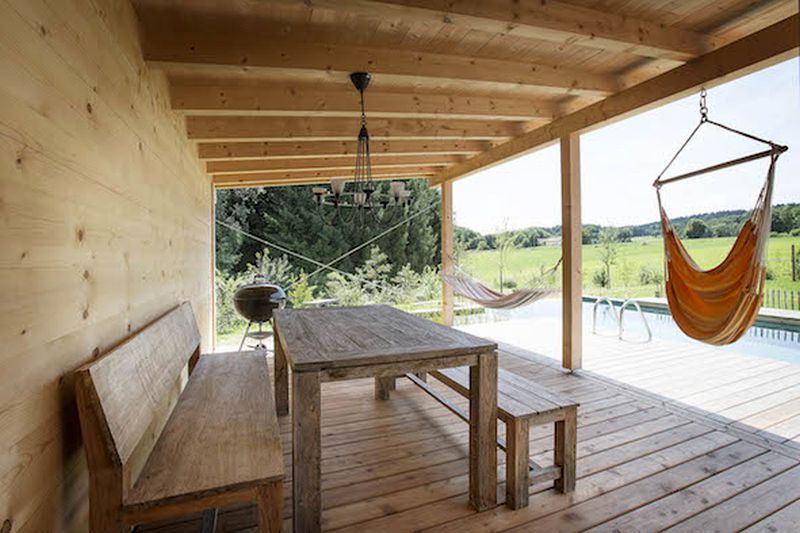 Via: Shedworking