Architects of Atelierworkshop, New Zealand have transformed used shipping container into a wonderful tiny holiday home called Port-a-Bach. It got the name Port-a-Bach from the word Bach, which is a term used in New Zealand for small vacation cabins. The recycled cargo container is a fully equipped tiny shelter which can easily accommodate a family of four members. This tiny house can be easily transported from one place to another, making it a perfect vacation home for spending time with family while camping and exploring nature.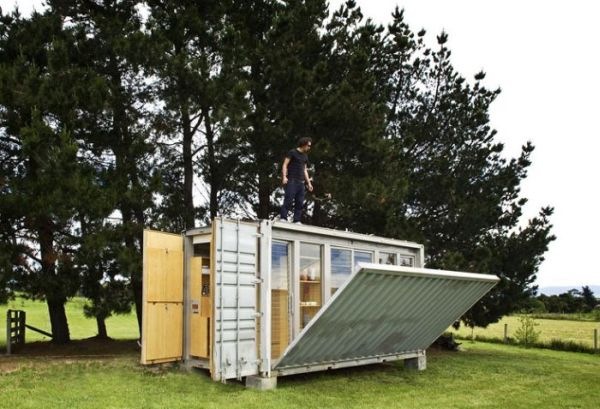 Space of the cabin increases on opening its wall's outer stainless steel covering, which forms a deck when folded downwards. Behind the outer stainless steel covering glass, windows and doors are present showing inside view of the house. You can place chairs on the deck to relax while sipping coffee and adore the beauty of nature all around. The deck also serves as living and dining area of this tiny home.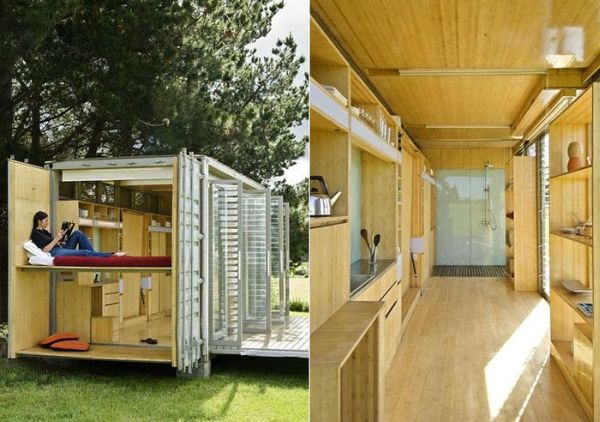 To the container's left side, a door is made which on opening forms a pair of bunkbeds for lazing around all day. Besides the pair of bunkbeds, one foldable double bed is also present within the container. Interior of the cabin is made entirely of plywood including a dressing room, a small kitchen and a bathroom.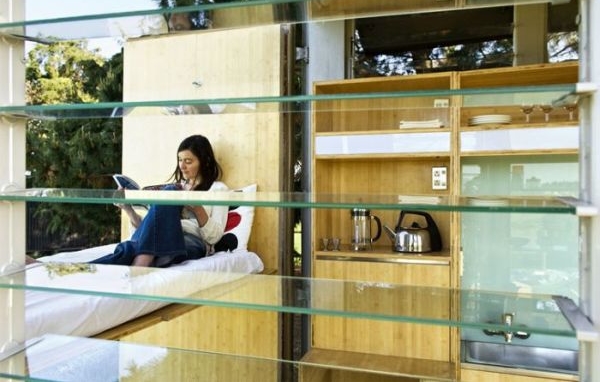 It also includes solar-panels and rain water collection system, due to which it doesn't require any external source for water and energy. Thus, making it an environmentally-friendly mobile home that is self-sustianable to the core. After your vacation is over, you can close back the entire cabin to protect the inner area from environmental conditions.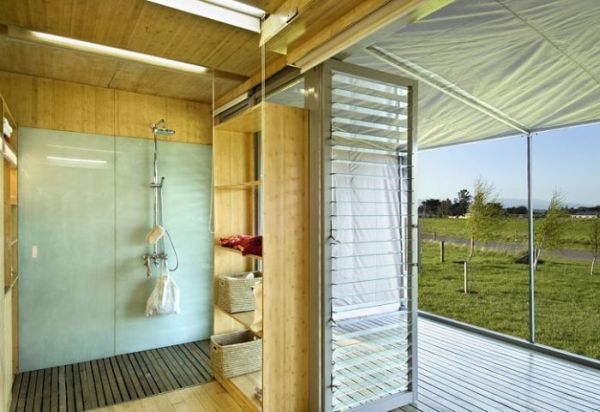 The architects have very cleverly utilized space of the container to form a perfect holiday home with all necessary facilities for tourists. Port-a-Bach is an eco-friendly space perfect for environmental enthusiasts to stay comfortably close to nature without any negative impact on environment.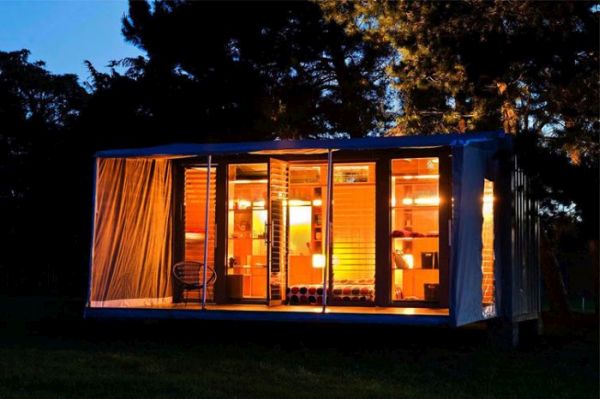 Via: TinyHouseBlog