For those who enjoy barbequing outdoors, KIKKERLAND brings for them the Portable BBQ Suitcase, which allows them to grill chicken or any other food, anywhere they want to. As we know that an impromptu Barbeque can enhance the fun-filled mood of a picnic, a camping trip or just an outdoor party with friends, this product is just perfect for any such occasion. Designed to look like a briefcase from the outside, a portable charcoal grill is confined within, where you can cook a delicious meal for two. This BBQ grill makes for a smart and compact travel companion anytime, anywhere.
Just open up the Portable BBQ Suitcase to unfold charcoal BBQ grill, follow a few simple directions and your grill is ready to cook for two people. Made entirely out of stainless steel, it has a nifty little ash catcher to keep the mess down. After you are finished with your cooking, let the suitcase cool, then fold it up, lock it, and carry it with you. This fold-out grill makes out to be a perfect summer accessory and outdoor adventure.
It measures 12.52″ long, 8.66″ wide and 2.83″ high and weighs 4.32 lbs. You can either buy it for yourself or gift it to your close friend who loves to throw barbeque party frequently. The BBQ suitcase costs $76 which is not much of a priceless outdoor experience.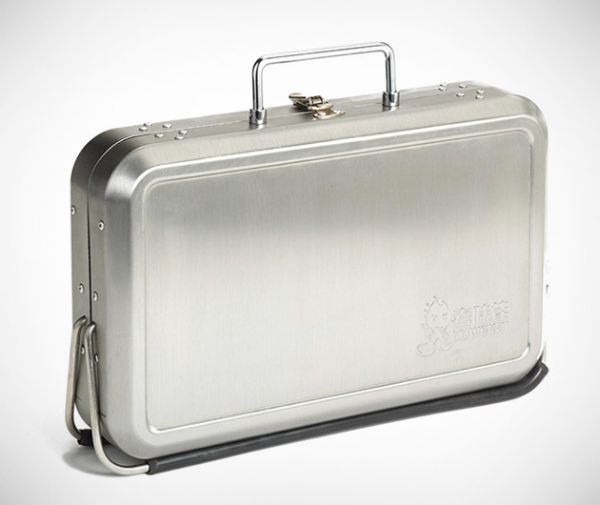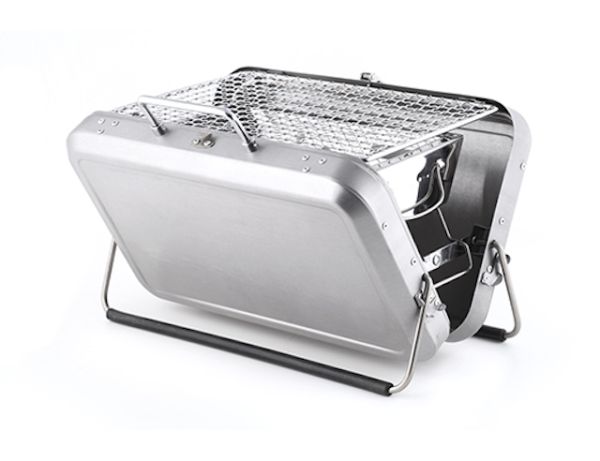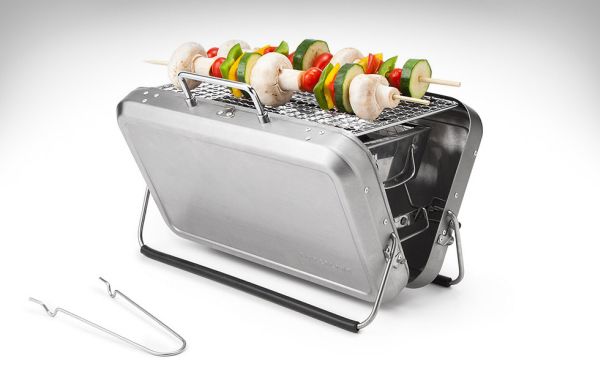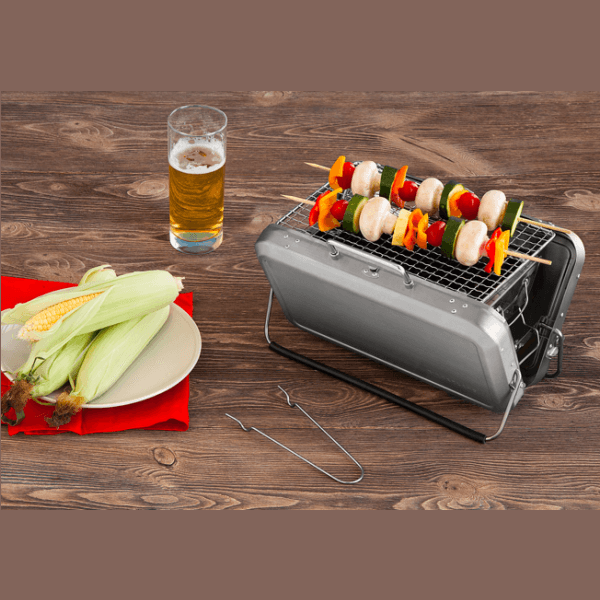 Source: Kikkerland