Well, who doesn't love pizza? But due to your busy schedule you cannot sit and enjoy  you favorite cheesy slice of everyday. However, Stupidiotic wants to make sure that you've never without a pizza slice. So the online retailer has come up with the Portable Pizza Pouch that's a necklace-like accessory to hold pizza slices for you.
It comes with a durable zip-lock sealing, making it possible to carry your preferred snack all the time. This means you can take your favorite pizza to anywhere you go. According to Stupidiotic, the pizza pouch holds the capacity to make you popular and attractive- as it is a bold fashion statement.
Currently available in single size, the pizza pouch comes with its downside too. For instance, the pouch seems small in size, hence making it difficult to carry New York Pizza. It also lacks storage space for carrying sauce or dips available with pizzas. But, still something is better than nothing.
By paying $8, you get yourself a triangular shaped plastic pouch, which is fitted with a detachable lanyard for hands-free wearing, so whether working or walking, your lunch hangs with you. So, if you really wish to increase your style statement by wearing your favorite slice to everywhere you go, this is a perfect option. But you have to wait a little for this accessory, as due to sudden popularity and limited stock the company may not ship pizza pouch until October 18.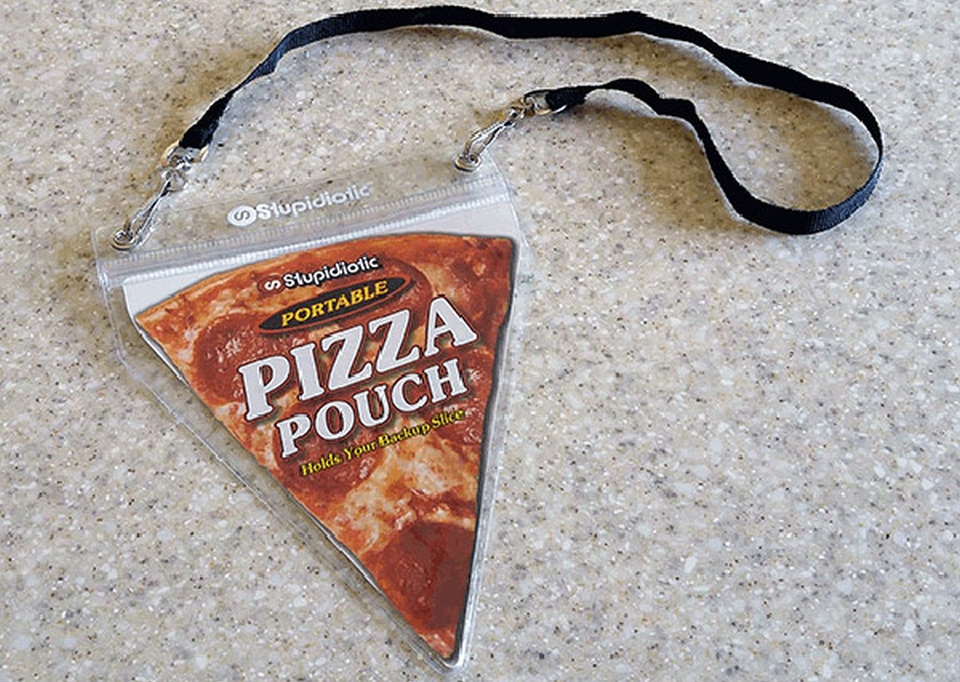 Via: Geekologie