Colorado-based photographer Randy Slavey and his wife turned a bedroom into ultimate Portal video game for their son on his thirteenth birthday. When their teenage son asked for a Portal room, the parents decided to transform a room into game portal that takes anyone who enters inside to a mysterious gaming zone.
The imaginative room is designed to completely look like the popular game, which is known for its puzzles, portal gun and lighting effects. This room includes hand-painted portal like wall decals, turret lights, evil computers and other objects found in the video game.
There two-toned lighting fixtures cast eerie blue and red shadows around the room, giving it more realistic touch. During the day the room appears stunning replica of the gaming scenario, but appears absolutely spectacular at night with glowing colored lighting effects. From bed to decor items in the bedroom, everything is inspired from the game to reflect specific computerized effects.
In the pictures you can see, the thirteen-year-old's jaw-dropping reaction after looking at his Portal-themed bedroom. The room would have made him feel as if he has literally stepped into the real game. Now he can enjoy whole day while performing his routine tasks in this amazing gaming bedroom, which is indeed any video game-lover's dream room. Go through the images given below to have closer glimpse of this stunning room, and do share your views after the jump.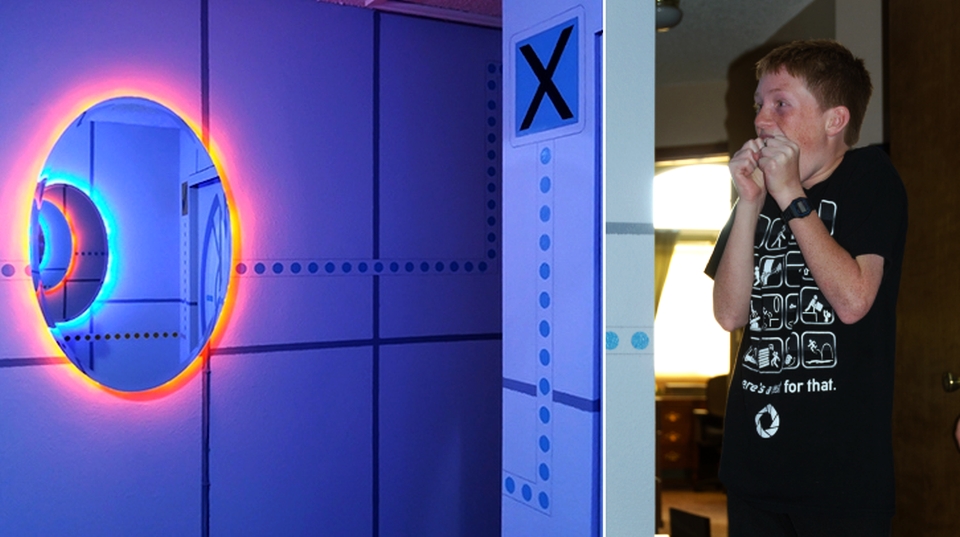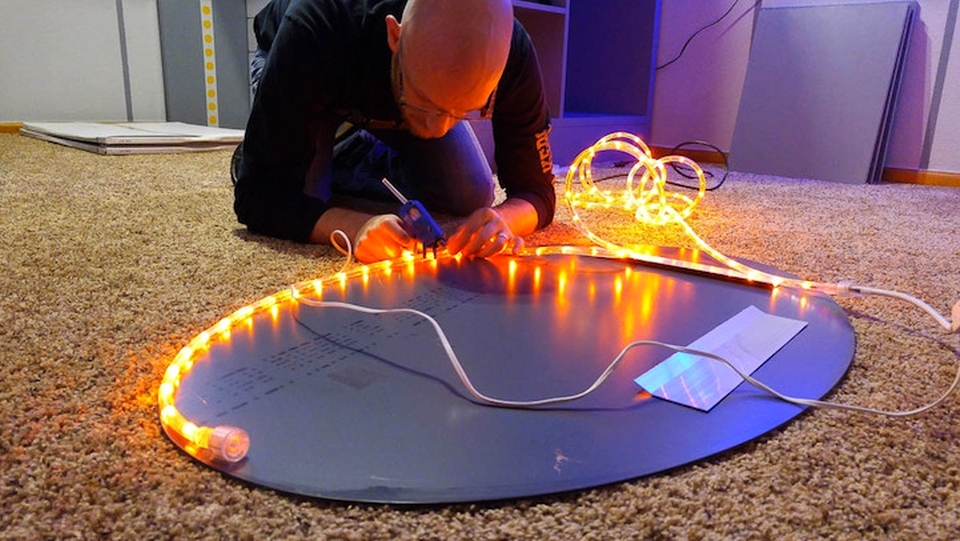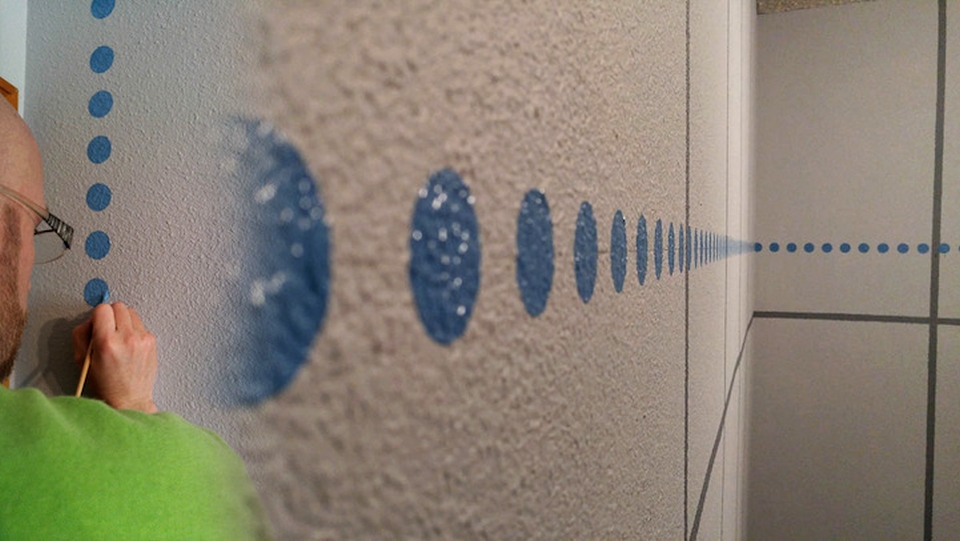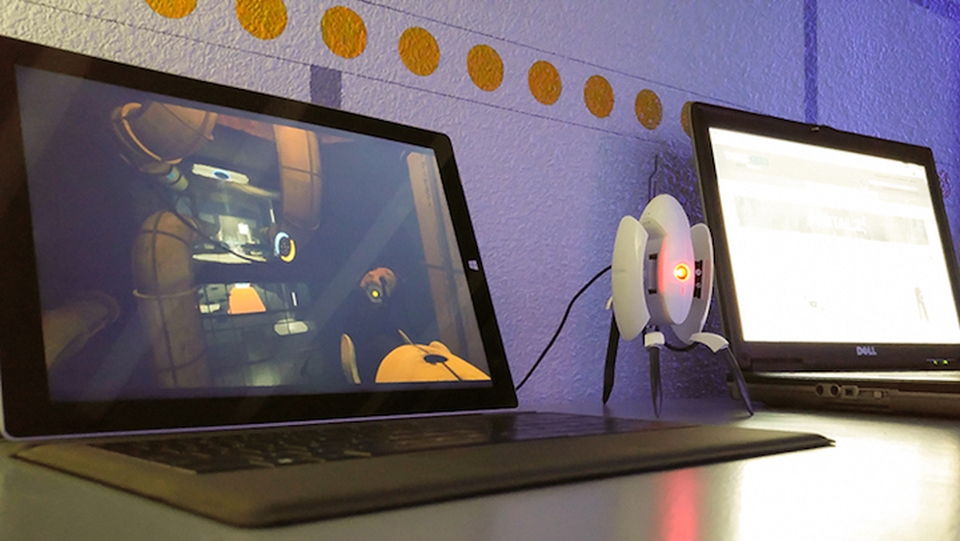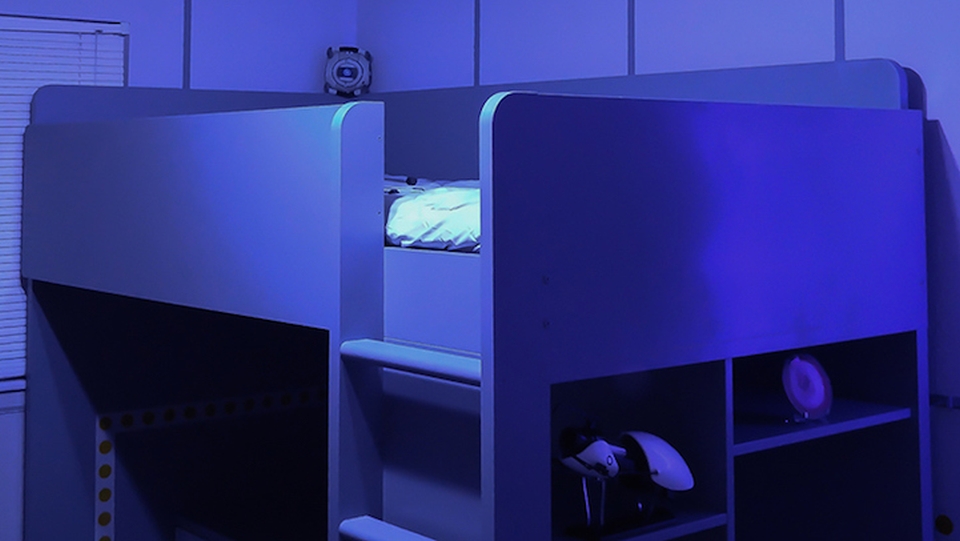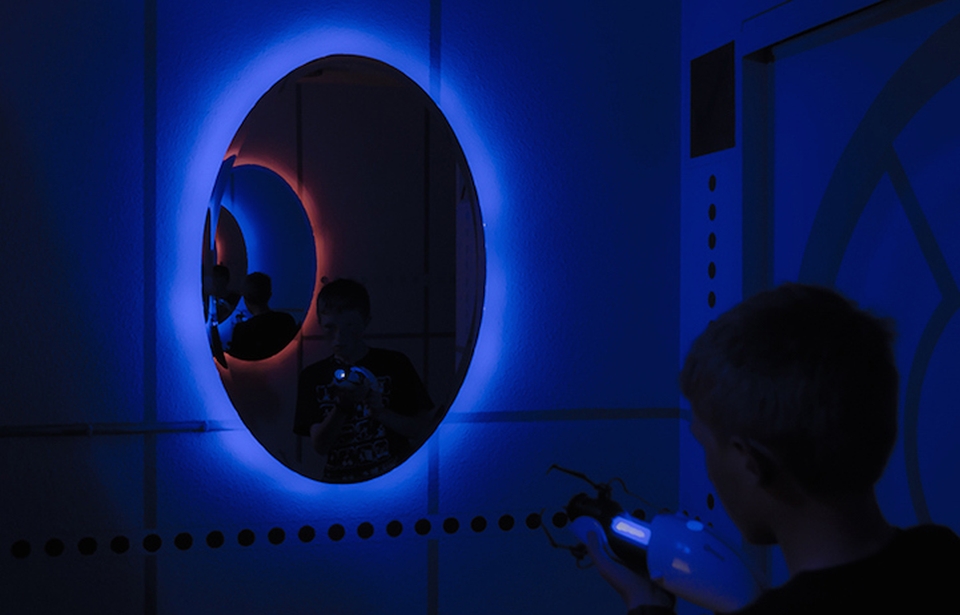 Via: MyModernMet