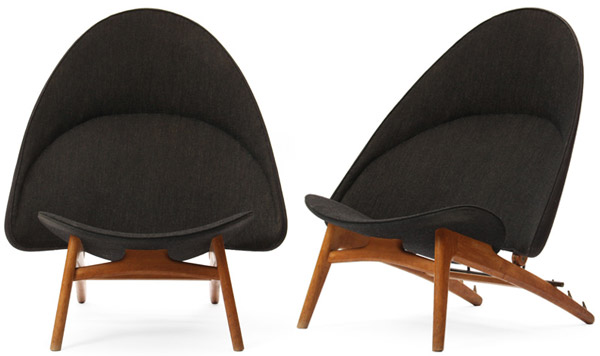 A renowned name in the furniture design industry, Hans J Wegner has made Danish design globally famous, all thanks to his love for the natural materials and eye for beautiful, functional furniture. He crafted over 500 different chairs, a dedication that makes him one of the most creative Danish designers till date. As a tribute to Hans Wegner, on his 100th birthday, Danish woodworking company, PP Mobler will be debuting the Tub Chair at the 2014 Milan Furniture Fair.
The Tub Chair is a rare prototype that was designed by Hans J. Wegner in 1954 by experimenting on the shell chair design. The chair design fuses two different concepts of upholstery and molding plywood technique. A solid wooden frame is used as the base to construct this beautifully upholstered furniture piece. The back of the chair features a complex double bent plywood shell where one of the shells is bent and the other one is twisted as well as bent.
Two shells with one back and one seat, both fully upholstered are put together in an ingenious way, giving birth to the first of its kind – Tub Chair. The wooden frame also features a metal mechanism to adjust the angle of the back for the user to sit and relax in his own comfort level.
So, at the Salone Internazionale del Mobile de Milano, get up close and personal with the Tub Chair.
Via: DailyTonic