Wouldn't it be wonderful if you could just tilt your house like a telescope to receive maximum sunlight and outside views? Well, Korean studio Praud has created exactly an identical slanted box-like abode that is aptly dubbed the Leaning House. It is a two-story building on a hilly site near Seoul's Chungpyong Lake.
Leaning House is designed as a sanctuary for a couple of retired professors who wanted a peaceful living space for writing, research and small seminars. To meet clients' desires, the building is appropriately slanted to grab views of landscape and sunlight. According to topography of the site, the architects have inclined the house towards the south to receive maximum southern sunlight throughout the day.
Due to this inclined structure, internally the house comprises a continuous space with living room, study and bedroom; all remain unobstructed by partition walls. Moreover, an adjoining terrace with expansive space also adds to continuity of the space and exposure to sunlight. Interior is kept minimal with white painted walls and wooden flooring, to emphasis on reviving inventiveness and voluminous appearance.
Exterior is clad in zinc, forming one massive block with diagonal lines help to increase the home's simplicity and tangibility across the hilly terrain. The spacious uninterrupted arrangement of the adobe offers serenity as well as agility to the residents. It is an absolutely compelling shrine structure in middle of a delightful Korean countryside.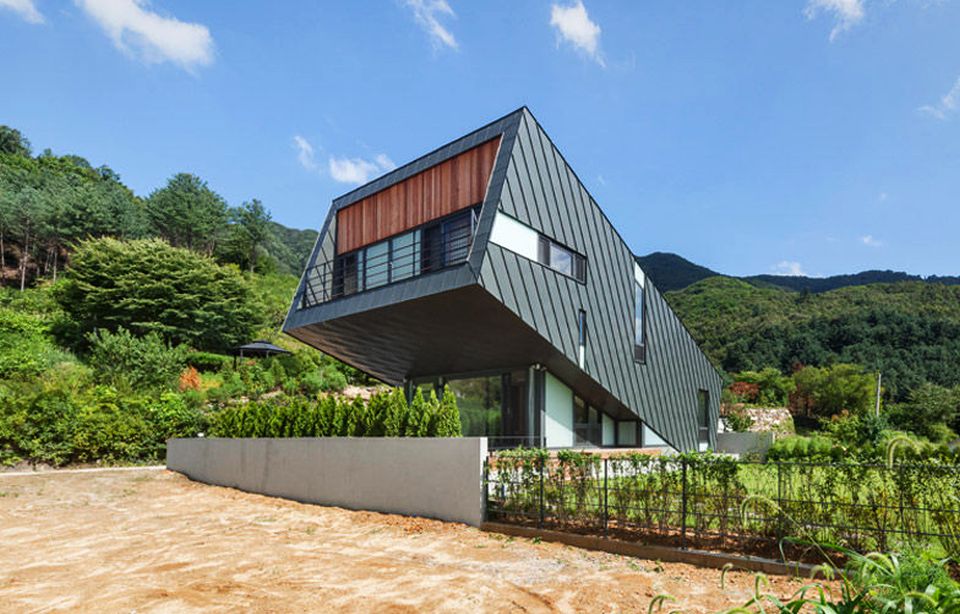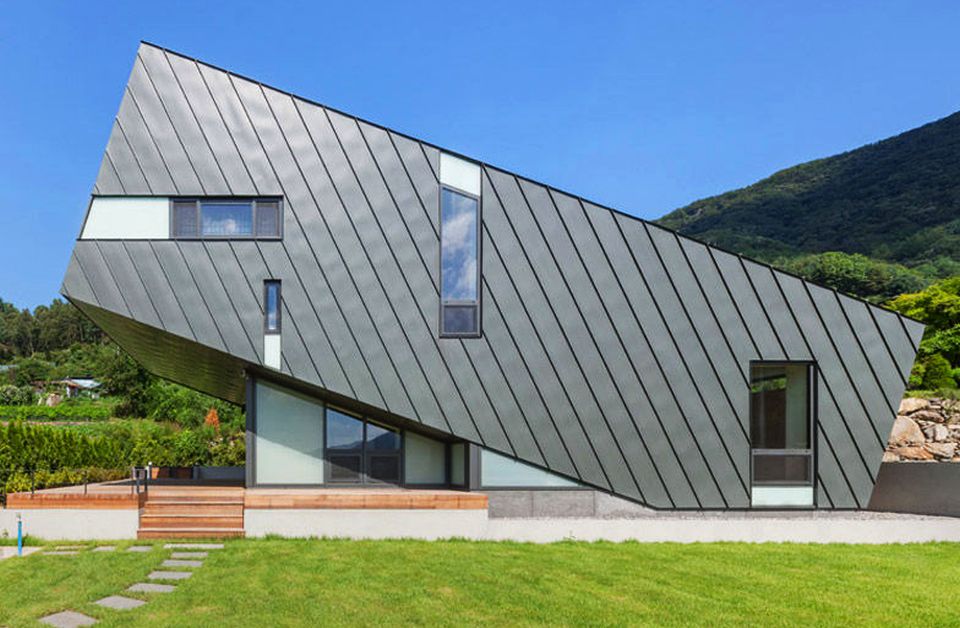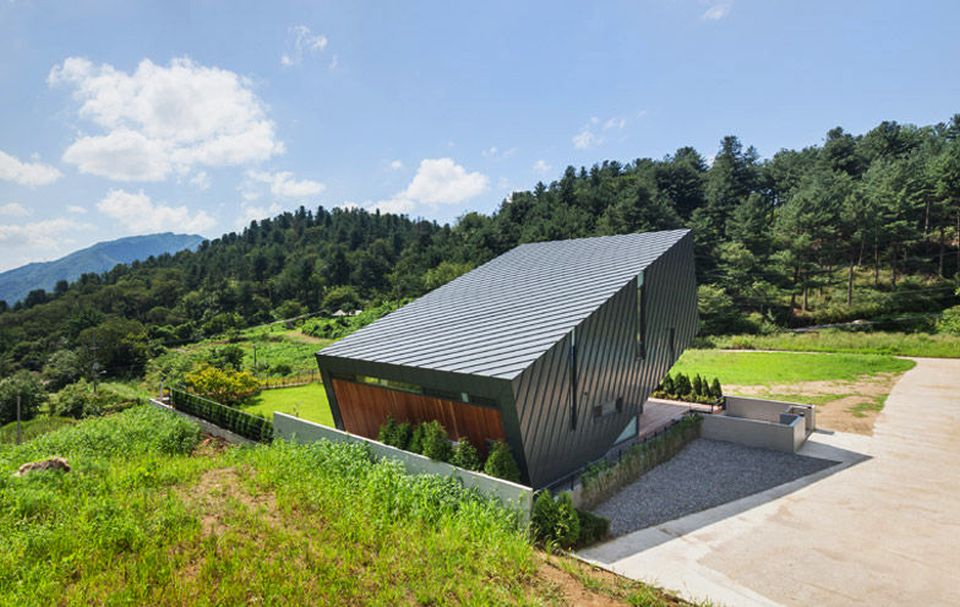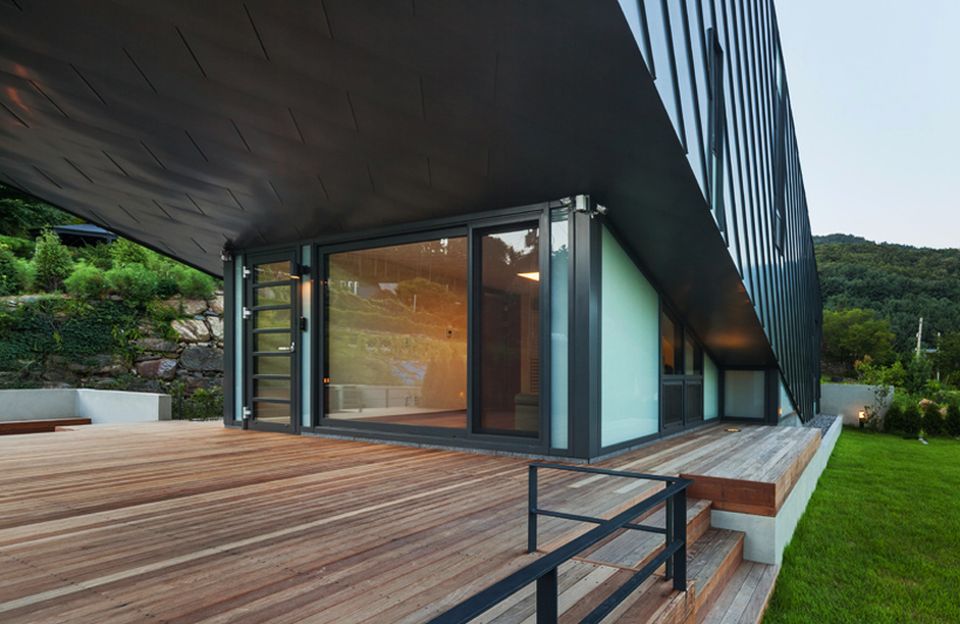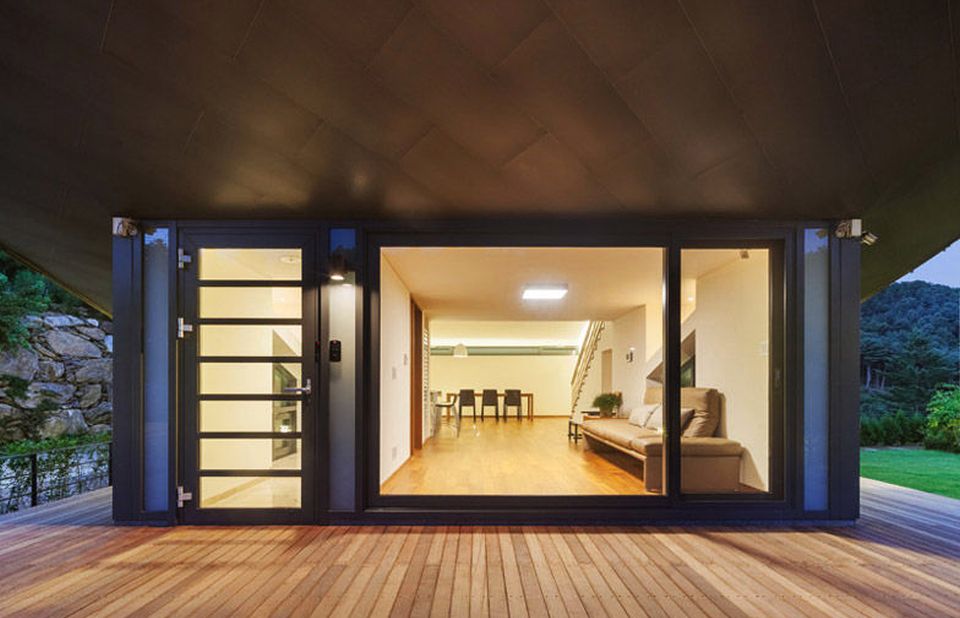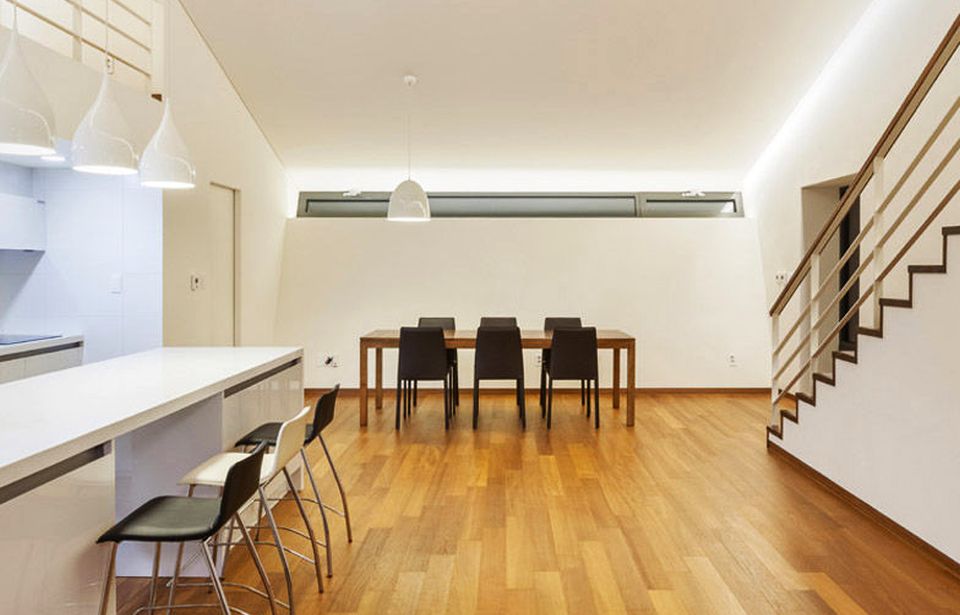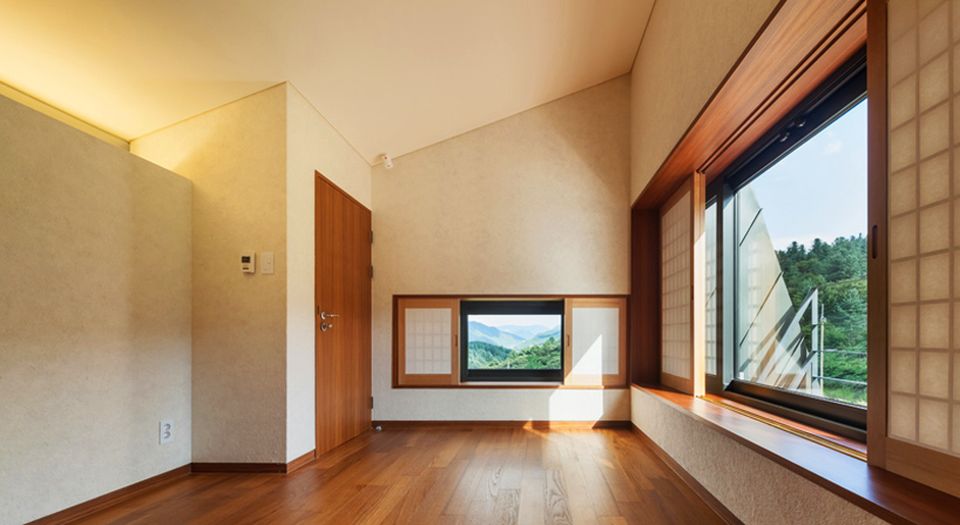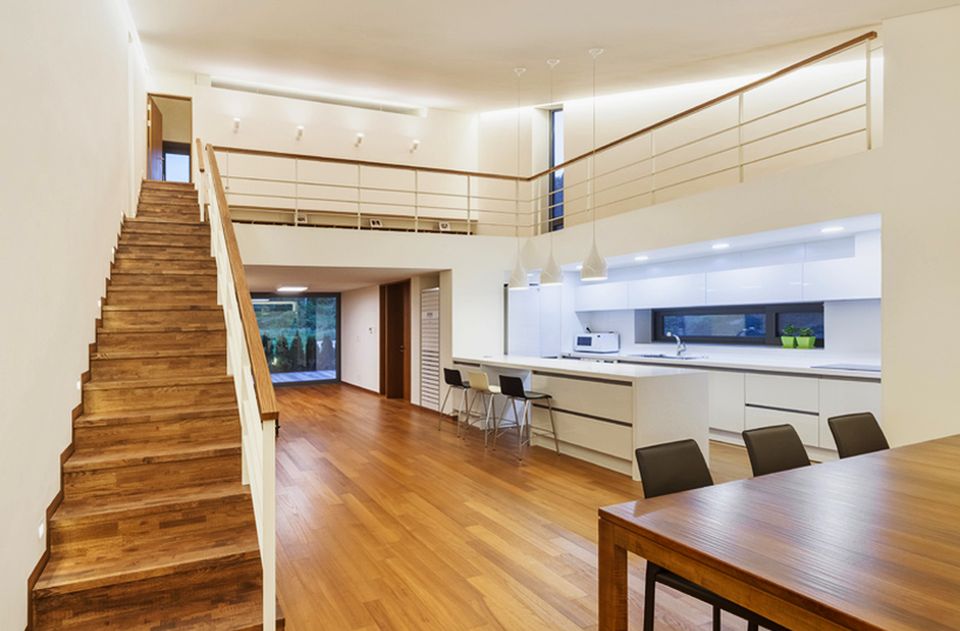 Via: Dezeen/ Images Courtesy: KyungsubShin