Created by France-based young designer Christophe Rambert, Acphapend is a carbon wood pedestal table prosthesis, which is designed to start a socially acceptable activity of transmuting disability into prosthesis. Rambert is specialized in arts and crafts from school of Arts and wood Pierre Vernotte, and he wanted to create something to help people in regaining their social life.
The round table Acphapend is an exhibition stand that's created in partnership with Custoprothetic, a company making prosthetic limbs. According to Rambert, the table is made from rosewood, mahogany and beech mixed with carbon, aluminum and steel. Overall, it is an exemplary artwork, which serves as a visual marker and illustrate the spirit of the group.
This project beautifully depicts how disability can be turned into functionality as well as beauty. The round table represents individual who has suffered disturbance and how loss of important element cannot stop that individual from becoming normal again. The prosthetic table will certainly motivate individuals to embrace the default rather than concealing it.
The primary function of the table is to represent a society in which perception of disability is much beautiful and acceptable. We'll have to admit that Christophe Rambert's project on prosthesis and disability sends a strong message to the society and will surely motivate people to embrace the defects and change their weakness into force.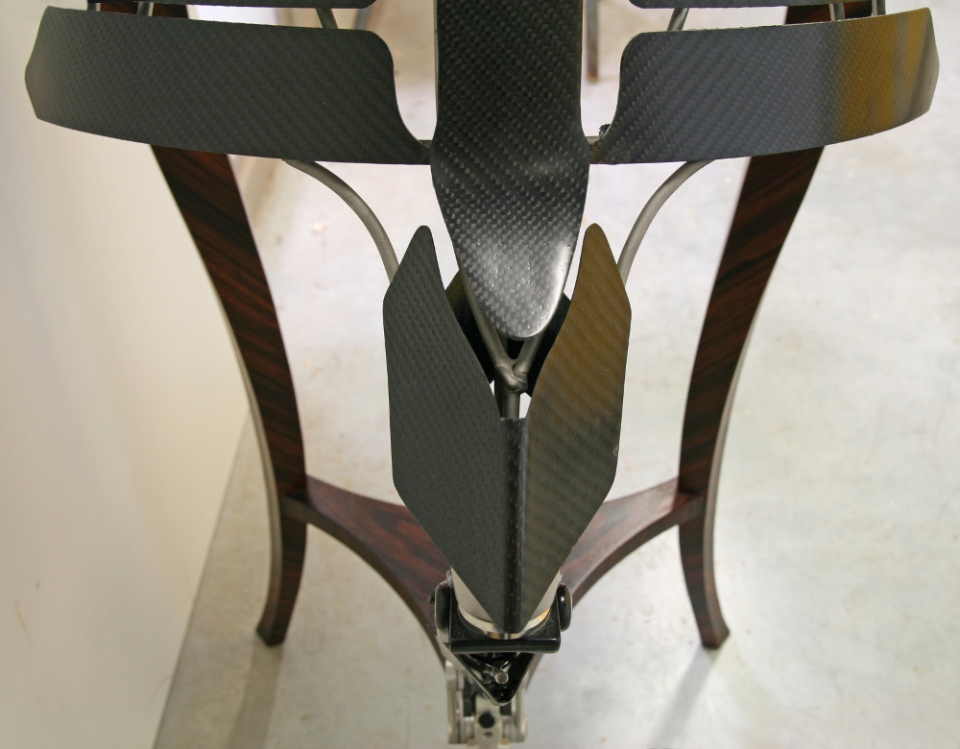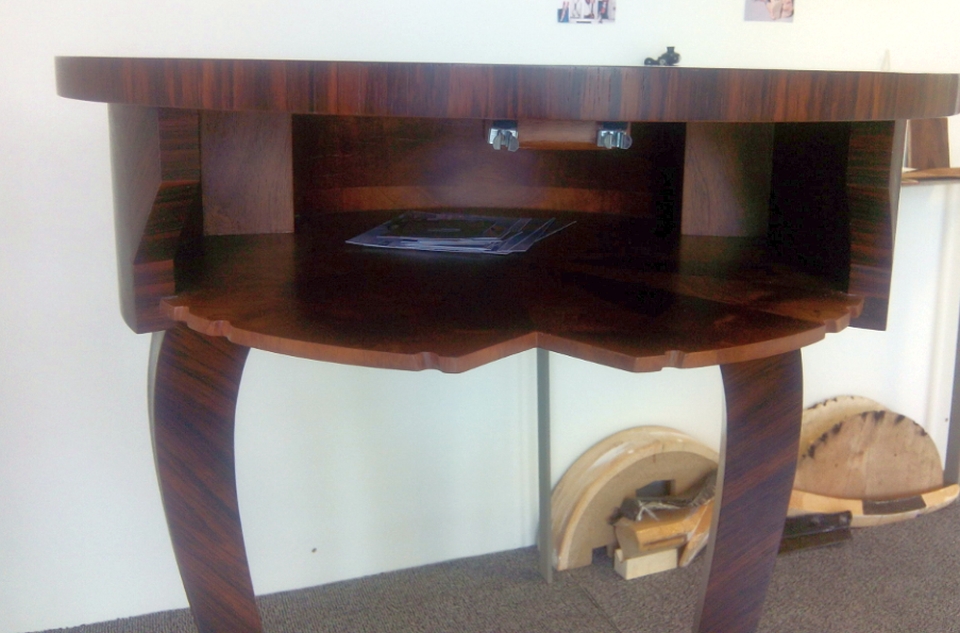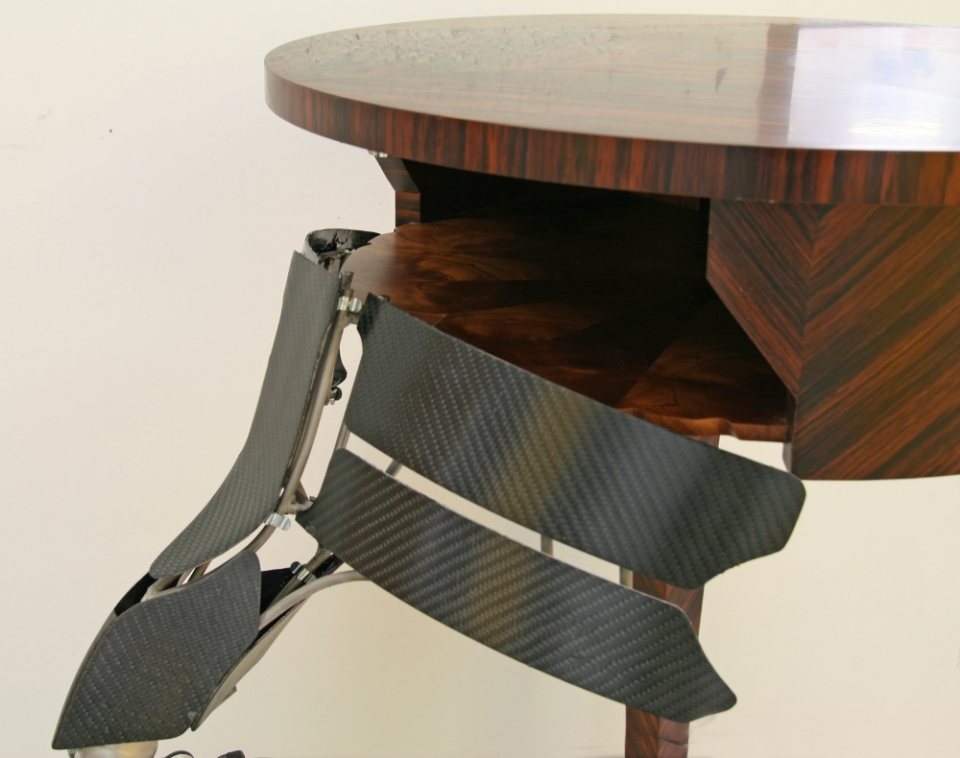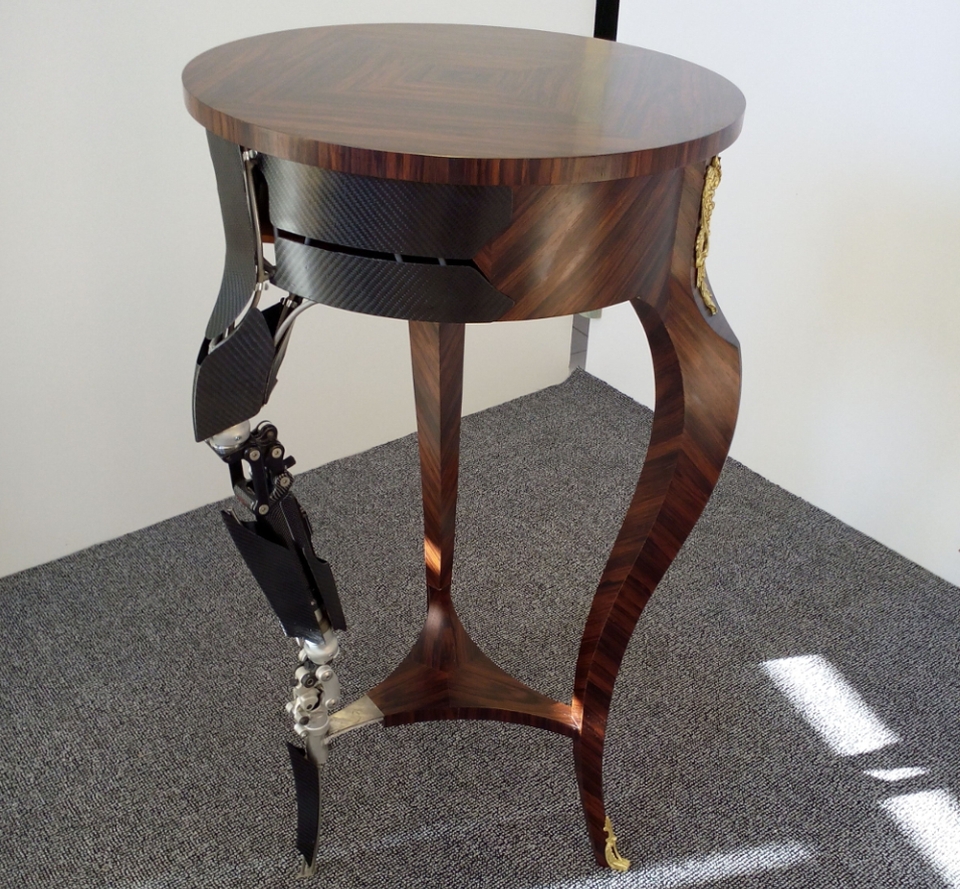 Via: Blog-EspritDesign