Japanese furniture manufacturer SUNKOH has designed the PRONTO Living Table for providing aesthetic as well as functional value to your living space. The table comes with a hole at its center where you can place a flower vase to enhance aesthetics of the table with contrasting shades of flowers.
Beneath the table top you can see four open spaces at all its sides, where you can keep magazines or some interesting books to read while relaxing on your couch. Other than that, this space can also be used to place remote of TV or AC when your table top is full with bowls of snacks and cold drink glasses.
This center table is made of high quality solid walnut wood with perfect finishing by walnut oil. It is perfect for any living area whether small or large, but it will definitely look more appealing if your living room is clad in wood or has wooden furniture to match with the walnut living table.
The table is available, made-to-order in two different shapes- square and rectangular. The square table measures 36 x 36-inches, whereas the rectangular one is about 47 x 28-inches. The price also varies depending on its shape, the square table costs ¥109,080 (approx. US $17,706) and the rectangular one costs ¥120,960 (approx. US $19,635).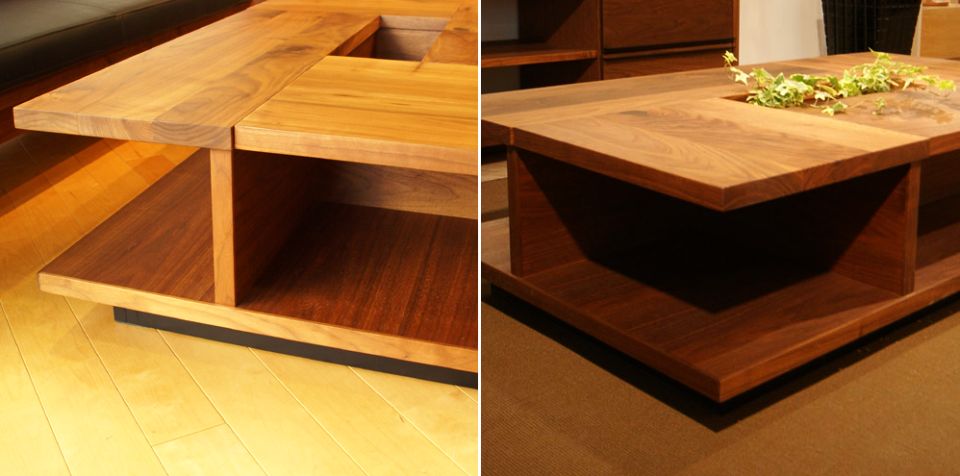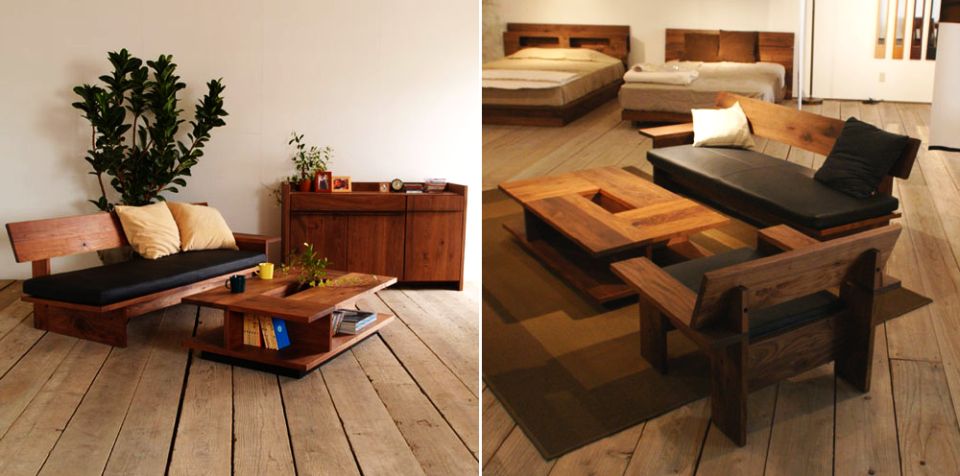 Credit: Rigna