In order to bring attention to London's housing crisis, PUP Architects recently constructed a hidden pop-up pavilion within a rooftop air vent. Titled 'H-VAC', the project has been started to suggest that thousands of such masqueraded micro-dwellings within air conditioning infrastructure could be built across the city. This would ultimately be a huge relief to the housing crisis in the city.
The unusual pop-up pavilion structure even won this year's Architecture Foundation Antepavilion competition for sustainable housing alternatives. This "guerrilla habitation" project playfully highlights development loopholes by fashioning a habitable rooftop space atop a canal-side warehouse in east London.
PUP Architects' this design is intended to allow the development of rooftop service structures without planning permission. Disguised as an H-VAC exhaust, it is a hidden two-story dwelling that begins from within the brick warehouse and pops up onto the roof in a snaking linear form. It is covered with silver waterproof shingles made from recycled Tetra-Pak offcuts.
While the exterior is covered in silver shingles made from reject drinks carton material, the interior is made up of exposed wooden beams. This timber-framed structure is shaped like a periscope featuring a small room with two comfortable benches to accommodate to six people.
The pop-up pavilion opened on August 5 will be available for public viewing during Open House weekend from September 16 to 17.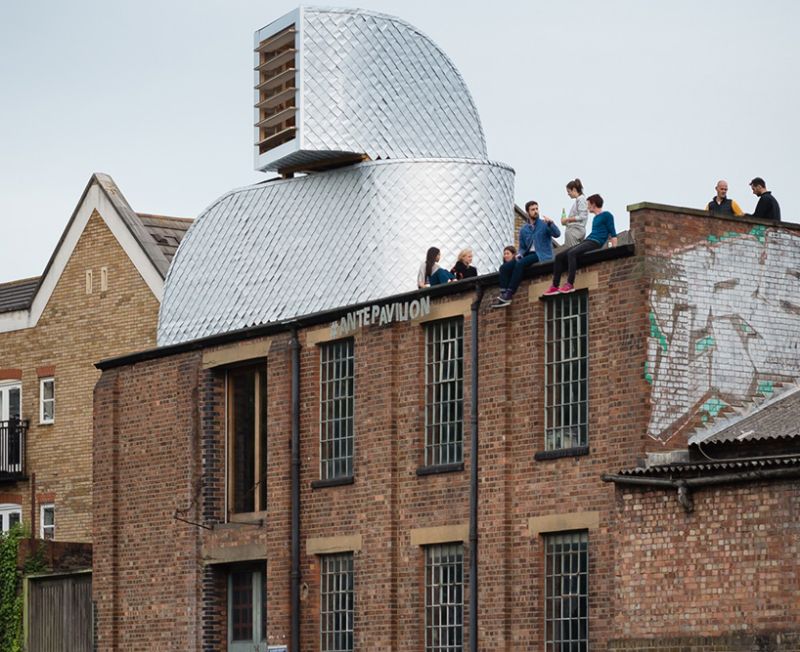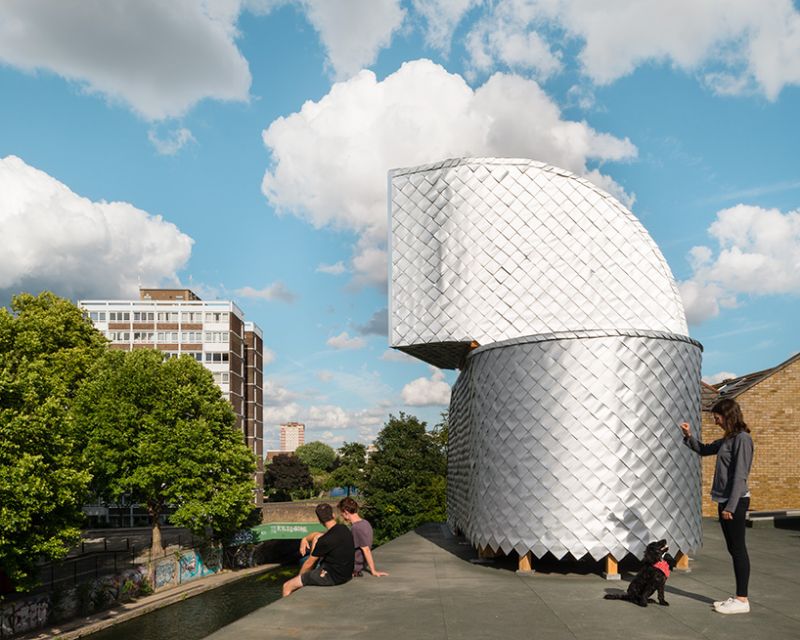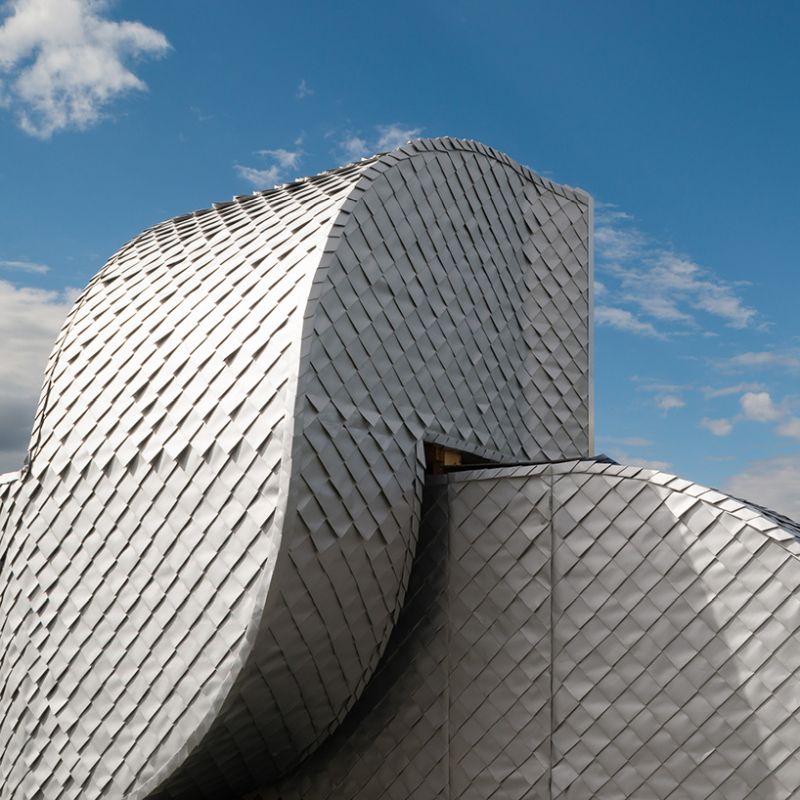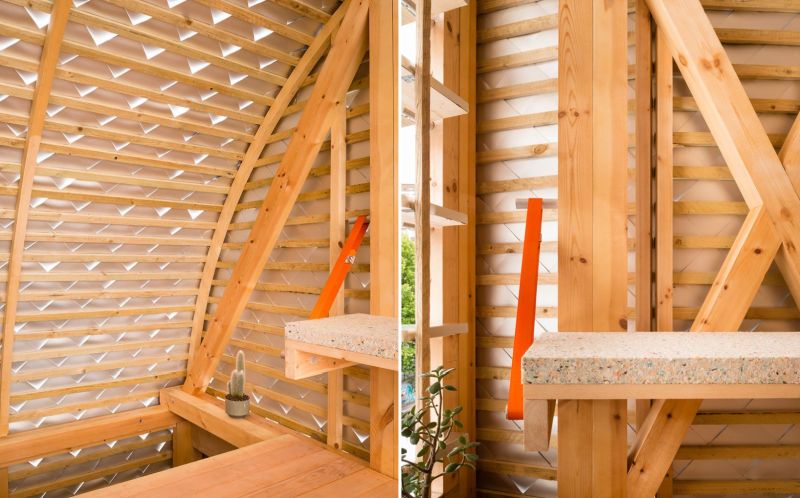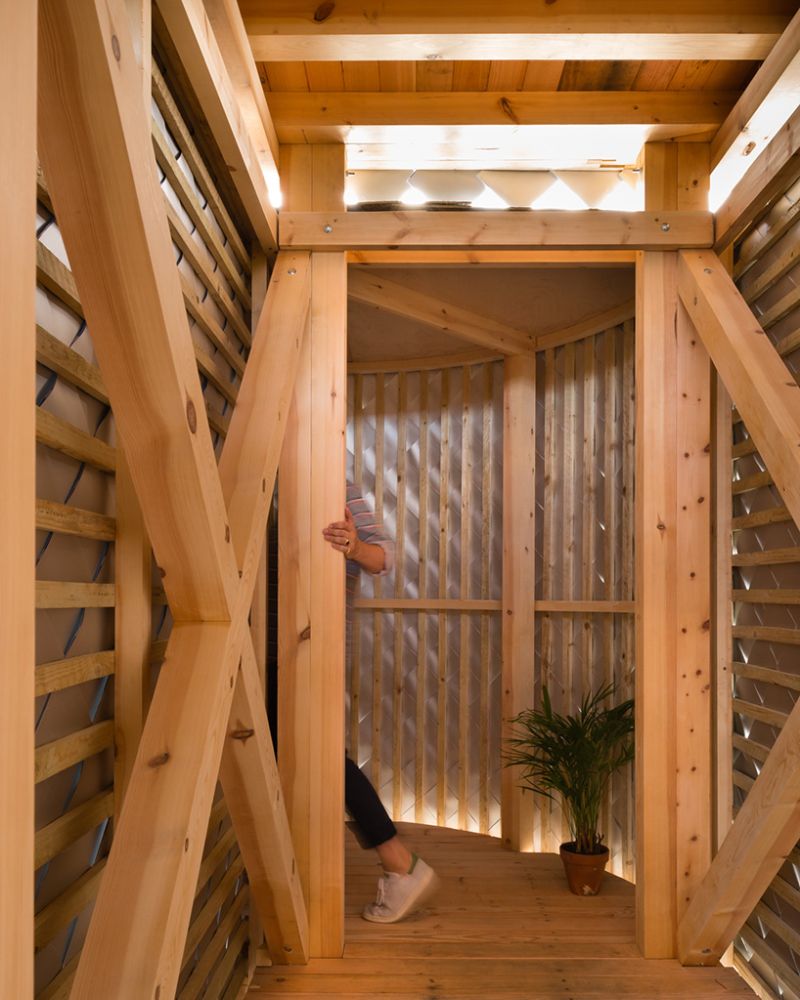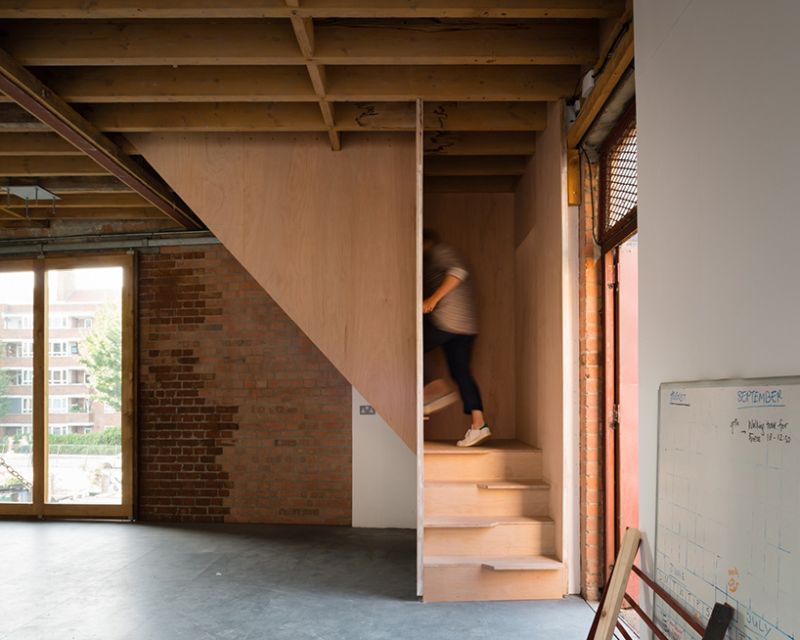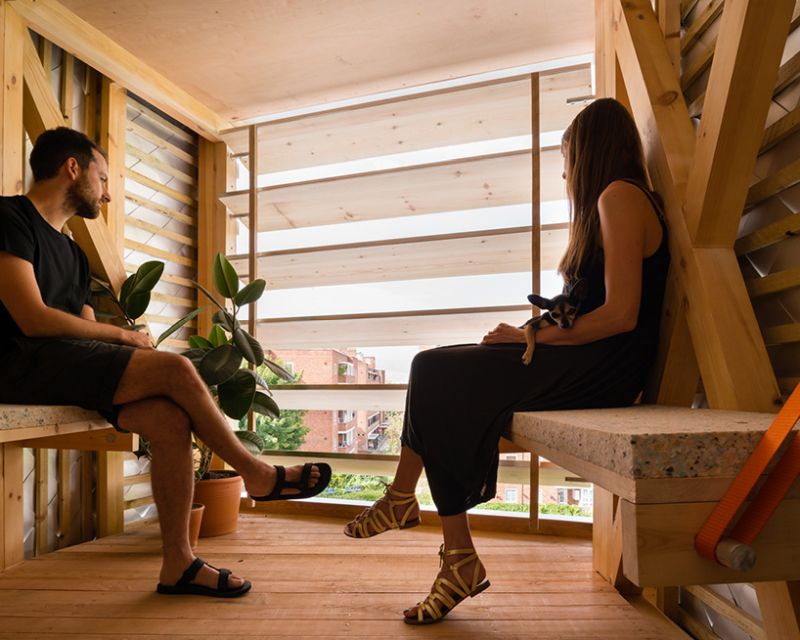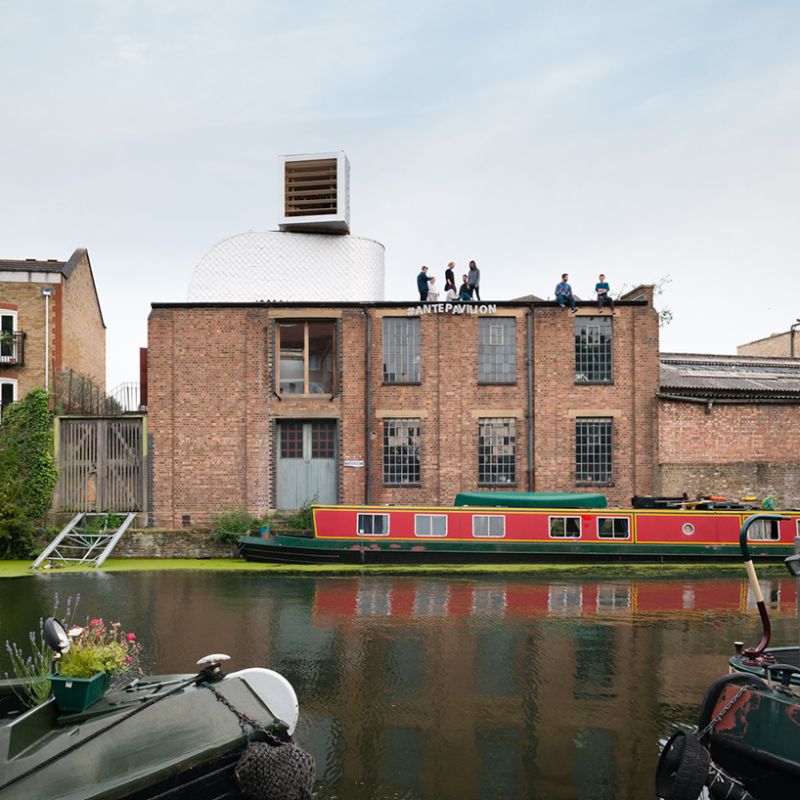 Via: Metro