Transparent glass houses in middle of beautiful natural landscape offer majestic retreat to people, who want to escape hustle and bustle of city life. One such elegant glass house by PurePods is located in New Zealand, right in middle of a mesmerizing valley where one little river flows. It is designed to offer complete 360-degree landscape views to the inhabitants from every area of the house from bedroom to bathroom.
The house is totally made of reinforced glass from floor to ceiling, providing complete isolation surrounded by natural amenities such as hilly areas, birds, sea and bush. At night you can sleep while gazing at the starry sky, while bright sunshine wakes you up in the morning. There is also a glass patio where you can enjoy morning coffee while sitting on glassy chairs. Apart from resting in a stunning location, the glass pod is equipped with solar panels to harvest energy for powering LED lights, water system, and appliances.
A biofuel fireplace is placed inside to keep the interior warm, whereas in summer retractable shade can be pulled over the roof to relief from burning sun. Outside, there is a small gas burner along with a grill to prepare your own food or you can also order food from nearby restaurants. If you want to experience tranquility of this place, then you can rent the glass residence for around $292 per night to have a great time, escaping the world.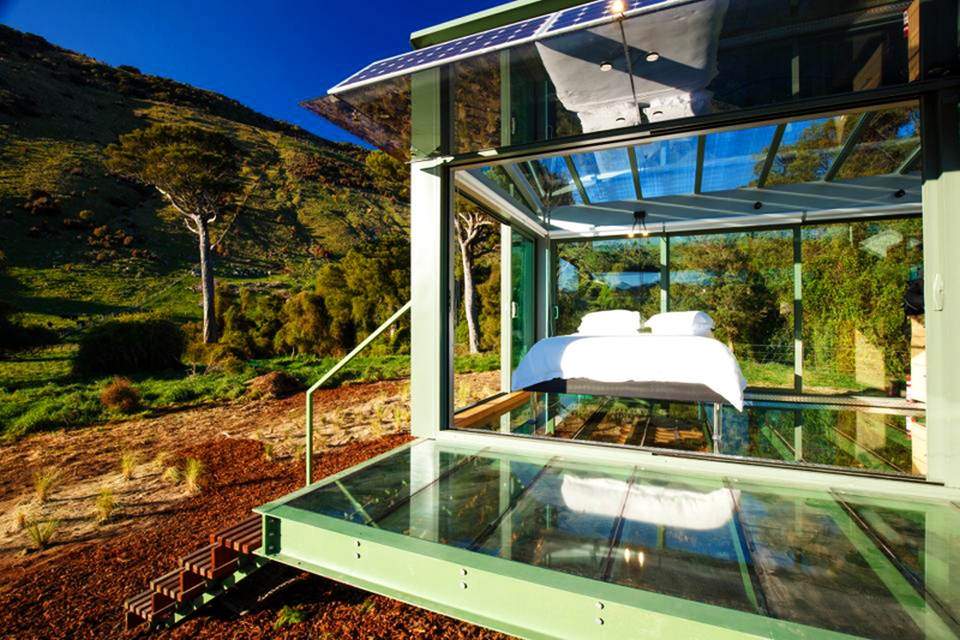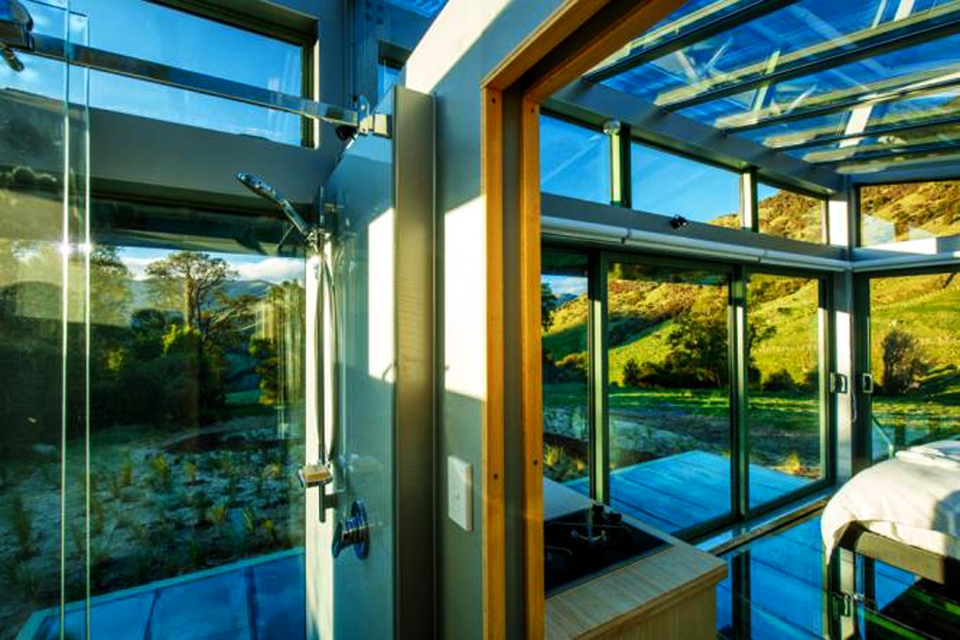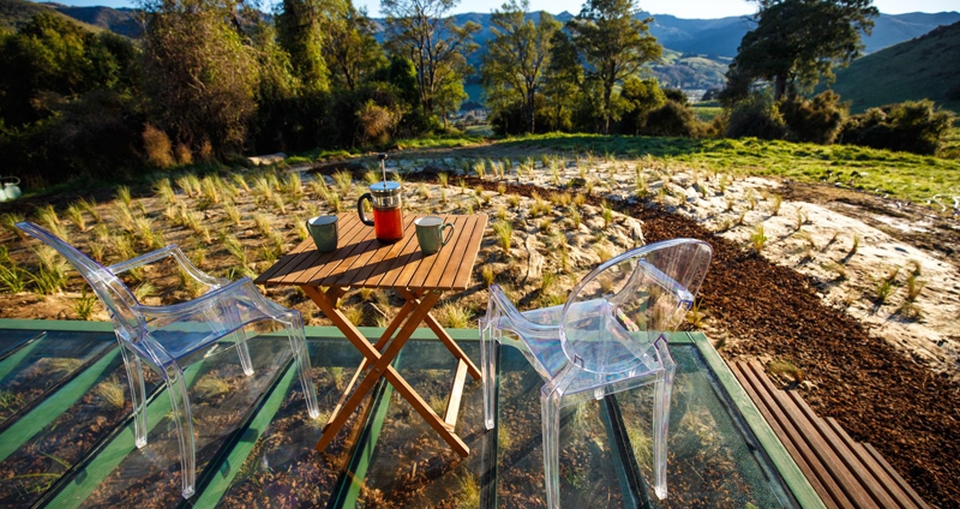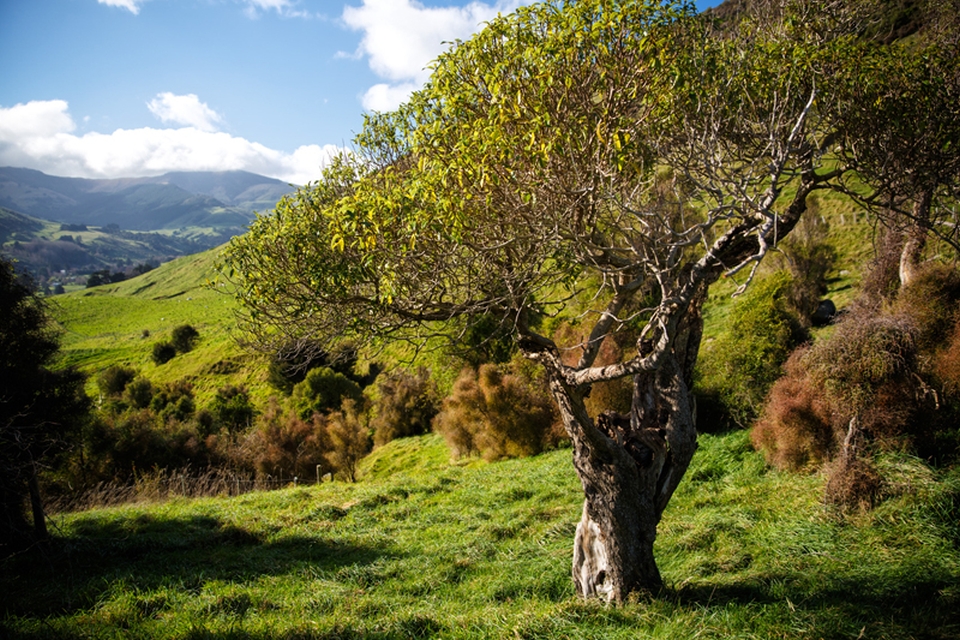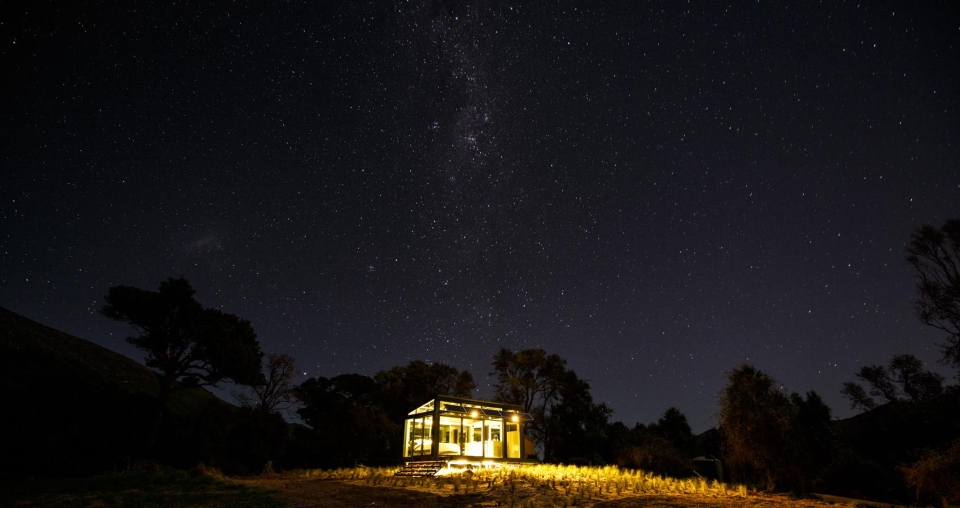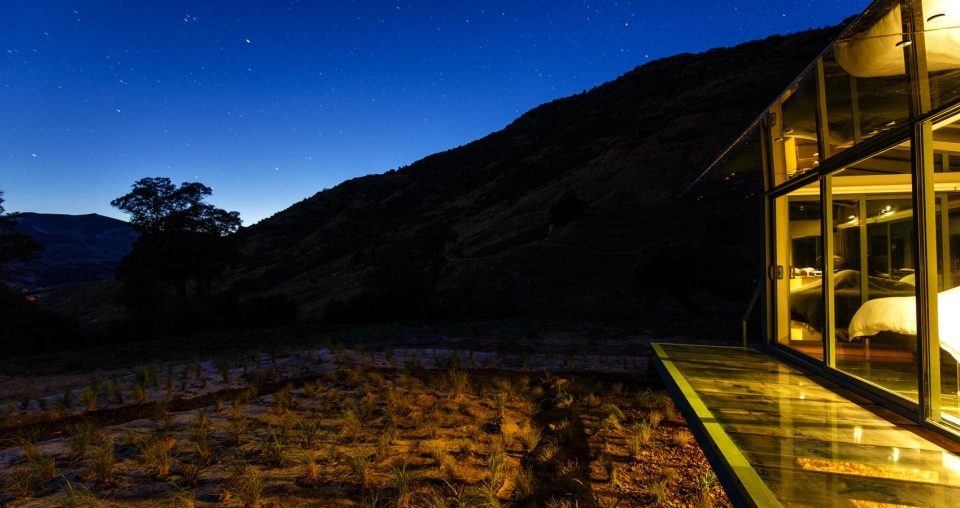 Credit: DesignRulz