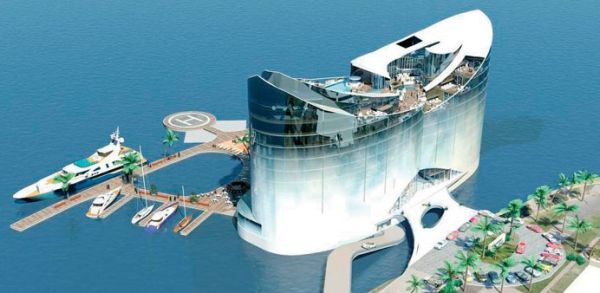 We all know that FIFA World Cup 2022 is slated to be held in Qatar and people from all around the world will be there to attend the event. Finland-based firm Sigge Architects, in collaboration with Global Accommodation Management, has planned to construct a series of floating hotels and apartments off the coast of Doha, on the Persian Gulf to accommodate football fans from all over the world. These floating hotels are a part of new island called Oryx Island, designed to offer five star facilities which include top-notch restaurants, a spa, a night club and a pool on rooftop.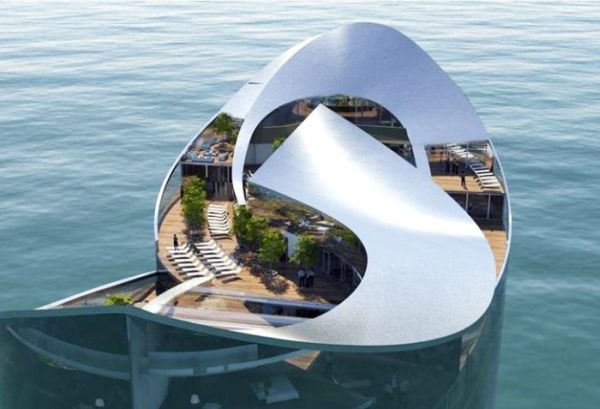 The floating hotels are designed to be luxurious in nature with gigantic glass walls to enjoy beautiful view of the ocean and are linked to the mainland by water taxis, ferries and private boats. These hotels will also have their own independent sewage treatment, energy generation and recycling capabilities, making them efficient architectures. But, its impact on marine life and environment is unknown yet.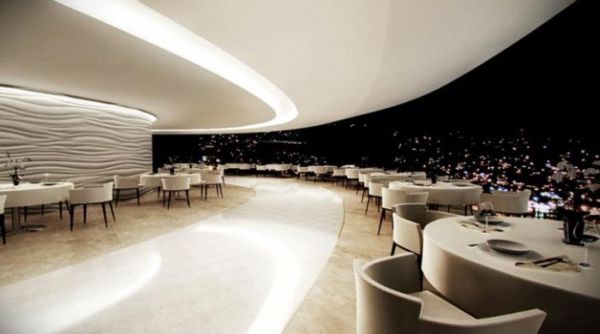 Organizers are hoping to complete the project perfectly within coming years and promise it to be the main attraction of the FIFA event. The floating hotels are expected to accommodate about 25,000 visitors with full luxurious facilities. One of the possible advantages of these architectures is that these could be towed to another location after the World Cup 2022 is over, so that other place could enjoy the benefits of these luxury floating apartments.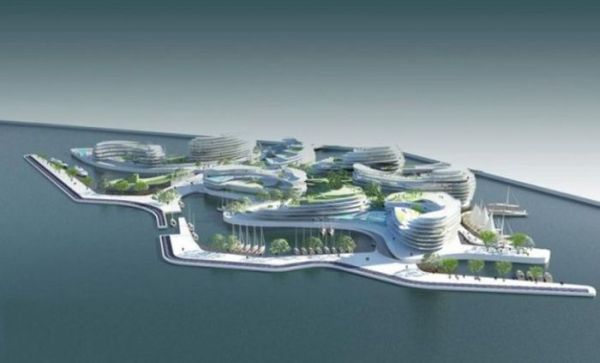 Via: Inhabitat