San Marino-based furniture designer ALL+ has created a sleek outdoor table QTab01 that features a stainless steel tank in the middle for multiple aesthetic, as well as, practical uses. This center section can be used to grow plants that will enhance look of the simply designed table. Moreover, this section can also be used to place a large ice tank inside it for chilling wine bottles to serve to your guests during outdoor parties or barbecues.
Likewise, it can also be used for storing sea food in ice until you start cooking it on barbeque to maintain its freshness and many other creative uses that the owner may think of. You don't feel like using the center section? No problem, you may cover it with same colored aluminum covering, which comes along with the table itself.
The table is made of extruded aluminum and weatherproof outdoor wood for providing it strength to withstand any weather conditions, and is painted all white to contrast with the outdoor lush green environment. The table top stands firmly on four legs, which are placed at four extreme corners of the platform to eliminate elements that limits freedom while sitting on a table.
The table is 142-inches long and offers enough space to accommodate 8 to 10 people for enjoying the meal comfortably. QTab01 is idyllic for outdoor parties and formal lunch with your guests in natural environment. This simple yet elegant table design can be used in many creative ways to enhance your dining experience.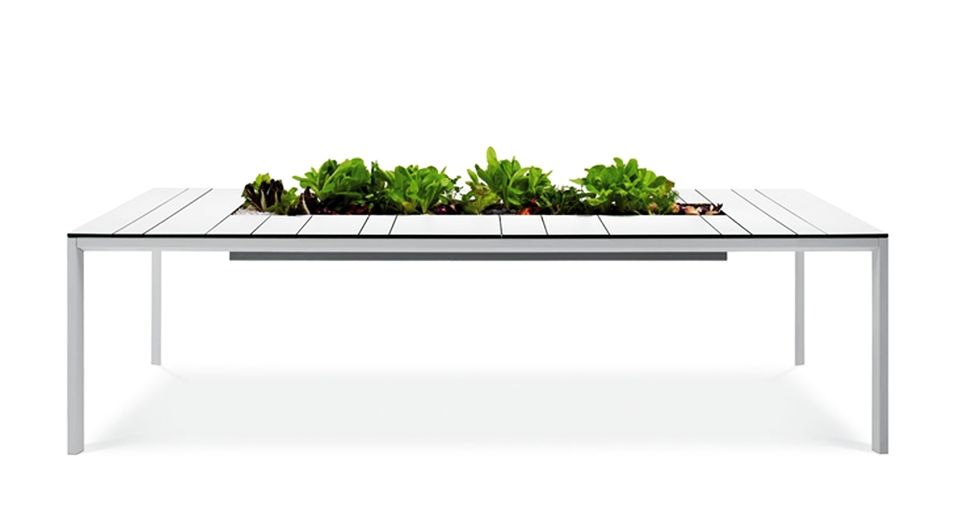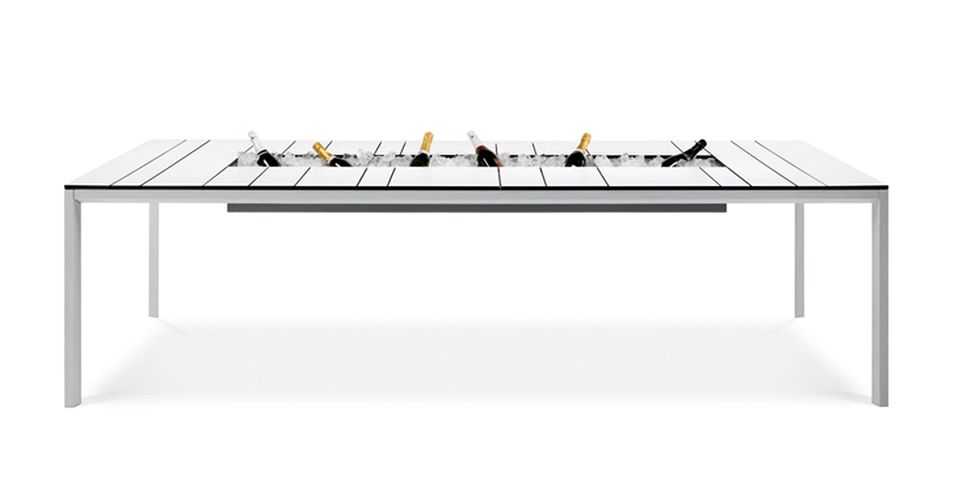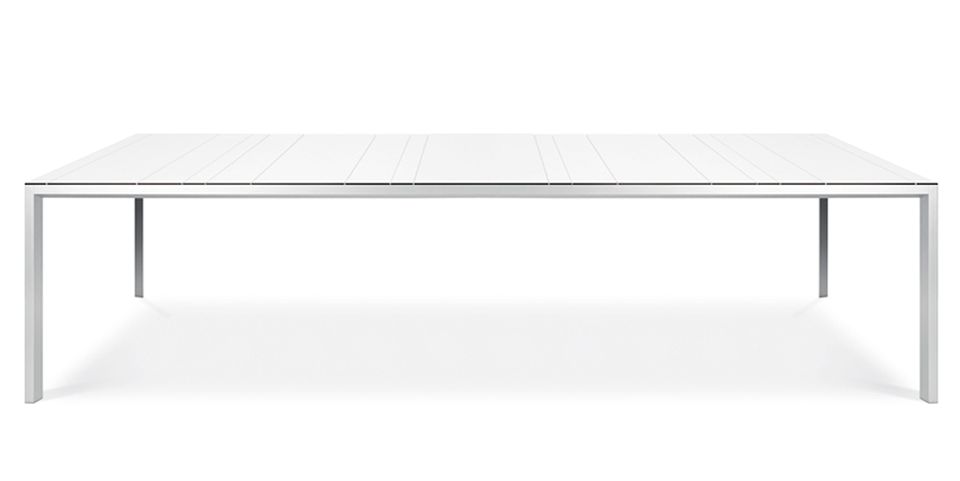 Credit: Architonic