Max Ashford, industrial design student from Falmouth University in United Kingdom, has created an elegant desk lamp dubbed Quercus for design-oriented young professionals. C-shaped curved stand of the lamp is made of local reclaimed oak and was steam bent using laminating method, adding up elegance to the design.
For lampshade, Ashford used a wine bottle that he cut in half and frosted to emit warm and soothing ambiance of light. Lampshade is fitted into the oak mounted ring on top of the curvy stand. Except the wooden stand rest of the parts- glass, electronics and cable can be separated, thus making it a fully sustainable product.
The light source is a low power LED GU10 that is connected with a nylon power cord, passing through a wooden cork. Instead of plastic wire, the designer has used the nylon power cord to create totally eco-friendly desk lamp with no negative impact on environment. Quercus combines simplicity and indigenous quality in one to offer aesthetic as well as practical value to the users. It will increase grace of any work desk whether in home or office with its stylish design.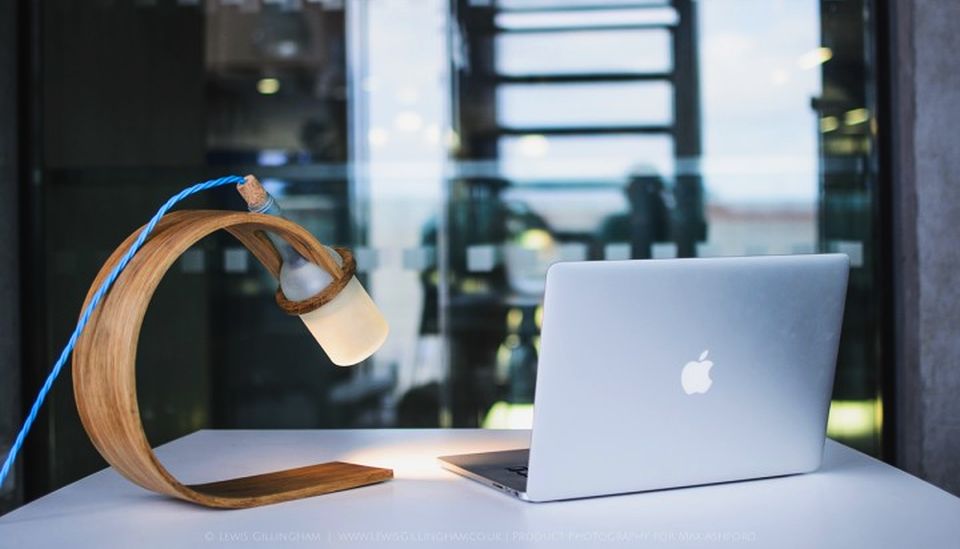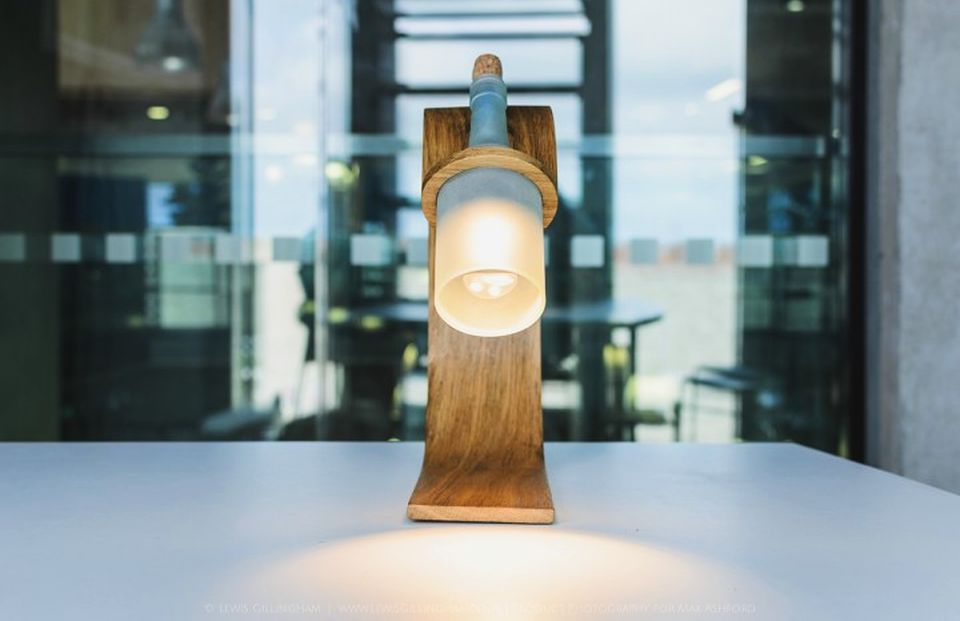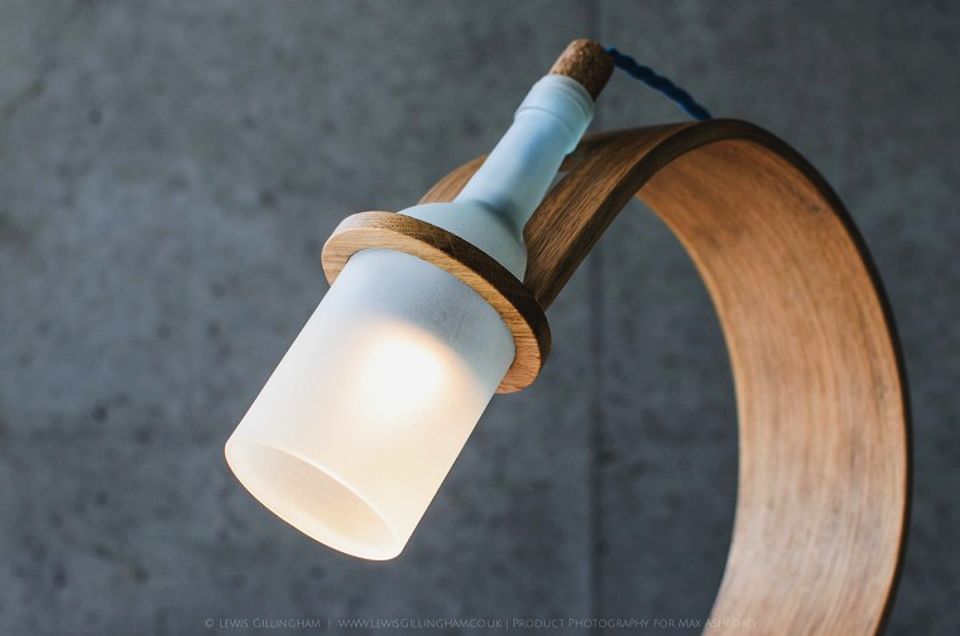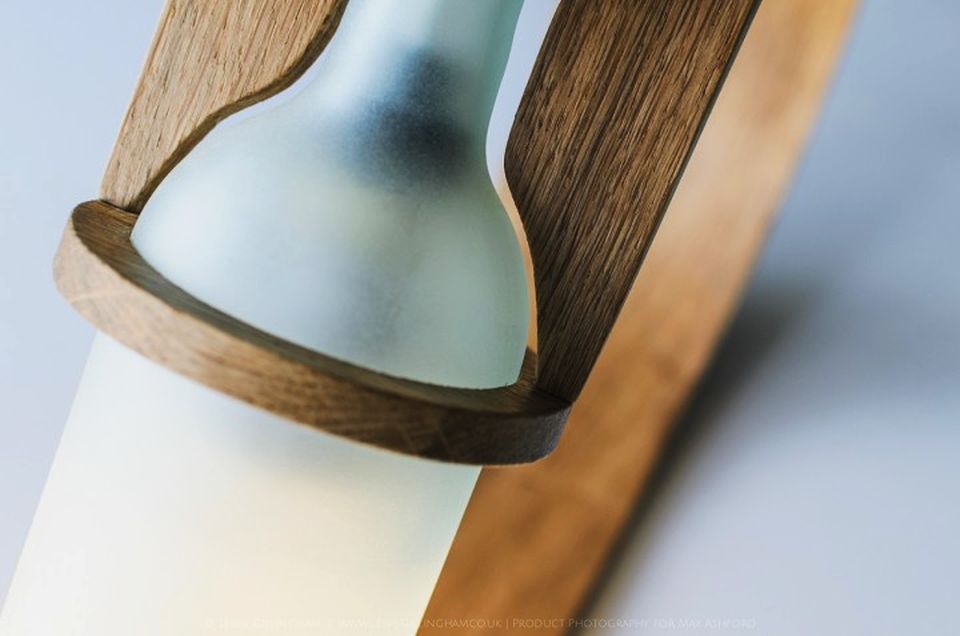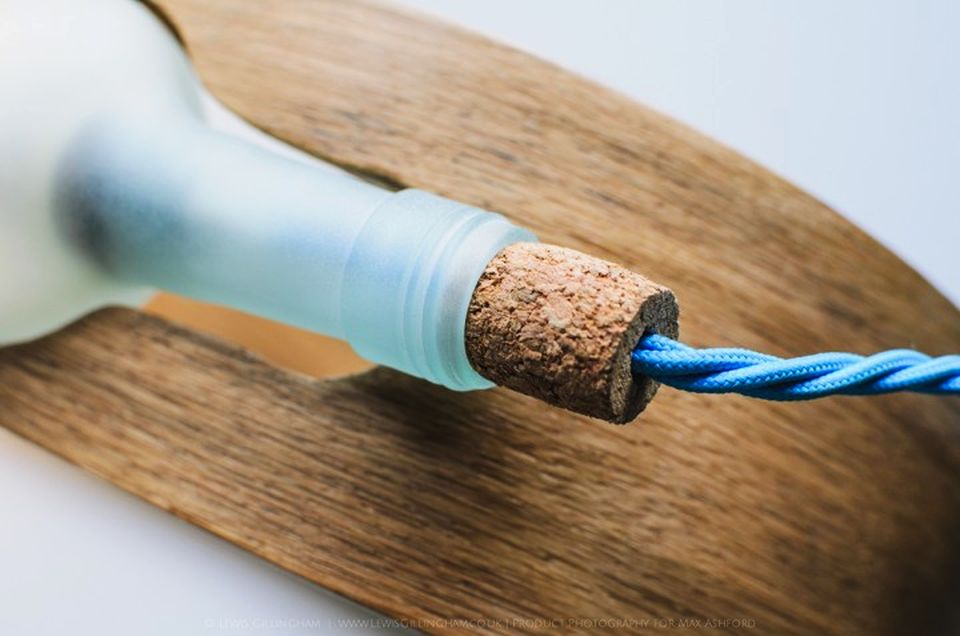 Source: MaxAshford/Images Courtesy: LewisGillingham