Time to replace those dull-looking armchairs and make way for this vibrant bird-inspired Quetzal armchair, which is a part of the Novelties catalog by Missana. Aptly named after a bird from tropical regions of South America, Quetzal is a striking piece of furniture that's visually appealing and functional at the same time.
Designed by French designer Marc Venot, the armchair has been upholstered with Febrik's Twill fabric in different color combinations: the graphite gray fabric contrasts with the yellow honey and the midnight dark blue with pearl gray. These color combinations reinforce its personality and make a wider variety of possibilities for the users.
It features 14 feather-like overlapping bicolor cushions that can change colors in the blink of an eye. The vibrant colors and fabrics are carefully selected for this chair to create eye-catching combinations, bringing lively appeal into any living space.
With the bicolor circular seat, you can change the look of any boring room in your house. These visually appealing color combinations show how design, exclusivity, elegance, comfort, and practicality can be brought together in one furniture unit.
For more information, you can visit the Missana's official website.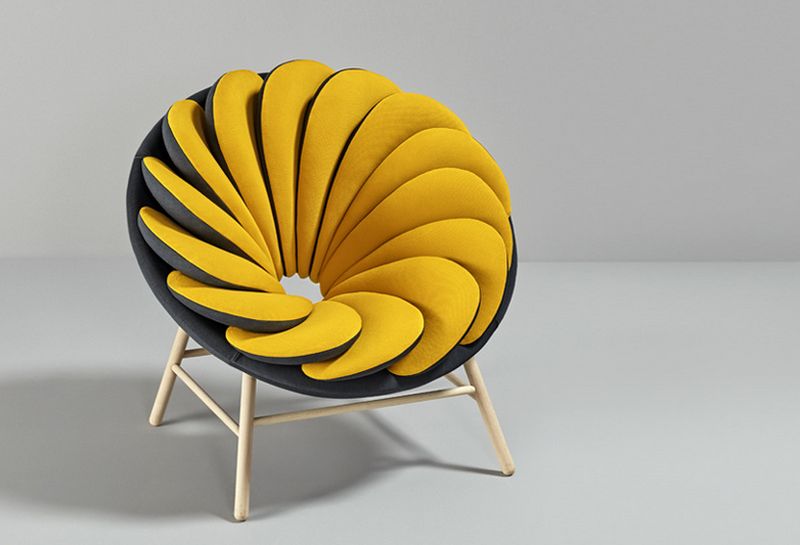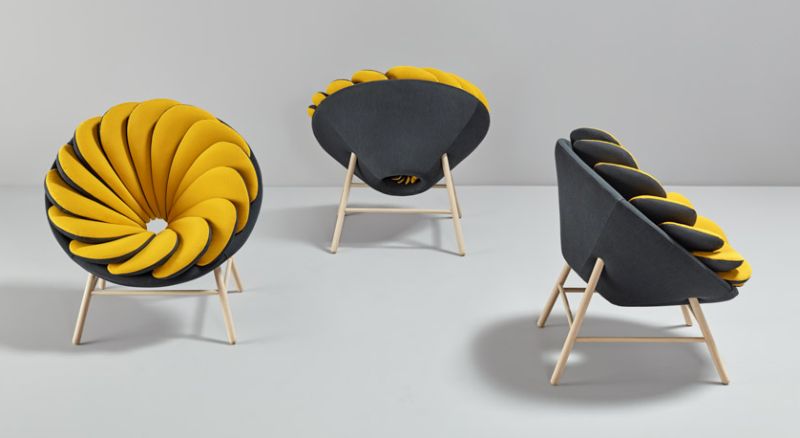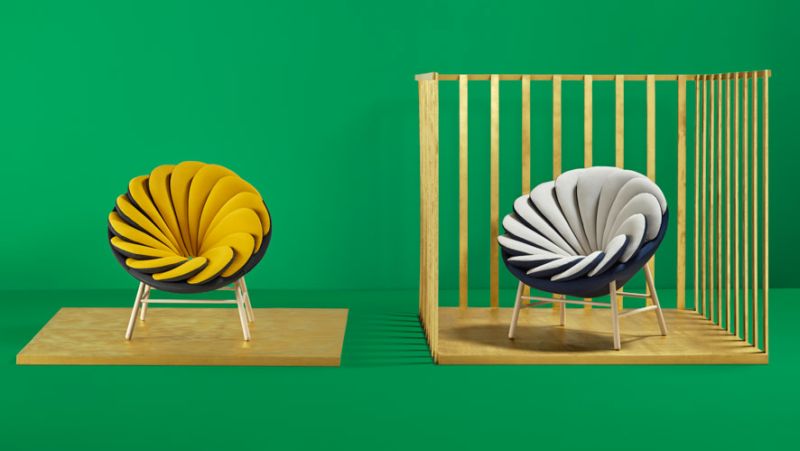 Via: Infurma