If you start your morning with a bowl full of Froot Loops cereal, then you may have faced the annoying messy spills at some point. It happens due to the bulky cereal box packaging that fails to pour cereals neatly into a bowl. But not anymore, as designers Prachi Deshingkar and Shikha Kanakla from MIT Institute of Design India have redesigned the cereal packing with a clever twist.
The new packing comes with a singular form with edges that are easy and simple to carry. The intelligent addition to this latest packing design is a flap on top, which resembles Toucan Sam's beak. All thanks to this tiny flap, users can conveniently pour cereals without any spilling and mess on kitchen counter or dining table.
Customers can raise the flap as per the amount of cereal they want in a bowl. Latest Froot Loops packaging also features circular clear window slots, so one can notice the amount of contents left inside. Moreover, it is also stuffed with illustrations and dietary worth on the facets.
Now, you don't have to deal with any mess in the kitchen. Just fill your bowl with milk and add as many cereals you want for a delicious breakfast, and forget about spilling. Although it is still a concept, but consumers are really going to like it when it hits the market. This is because this design is convenient to use and visually appealing as well.
Have a closer look at the packing concept in the images given below.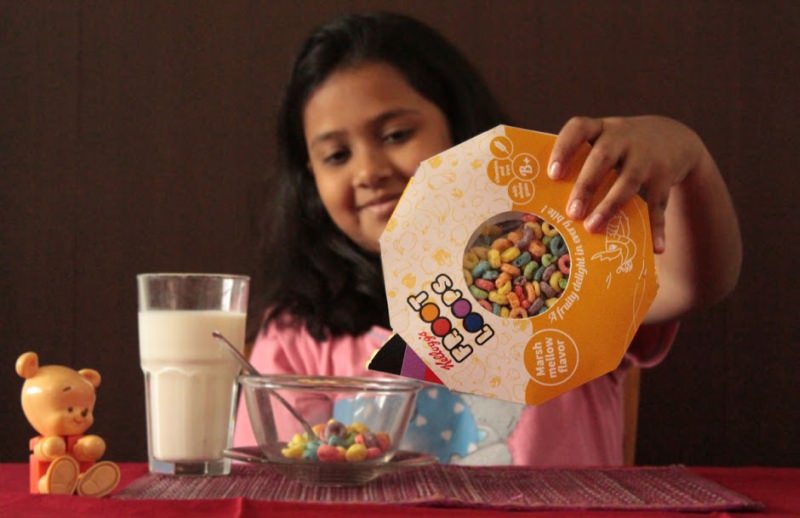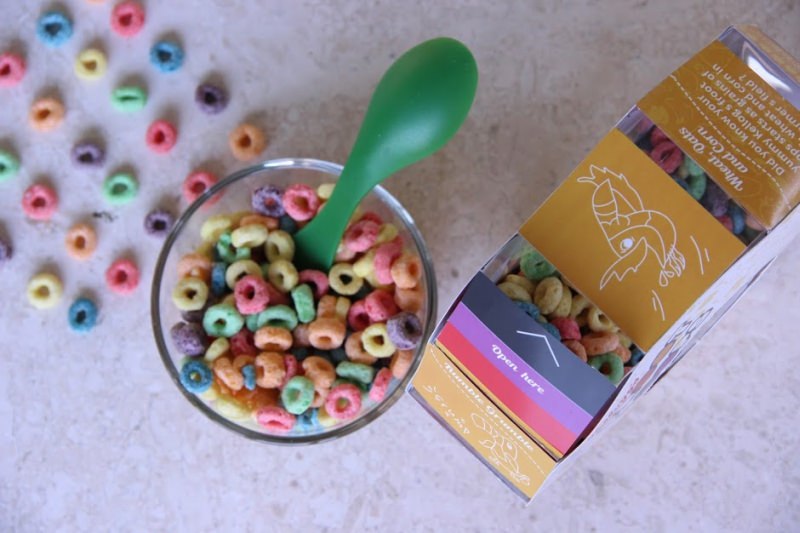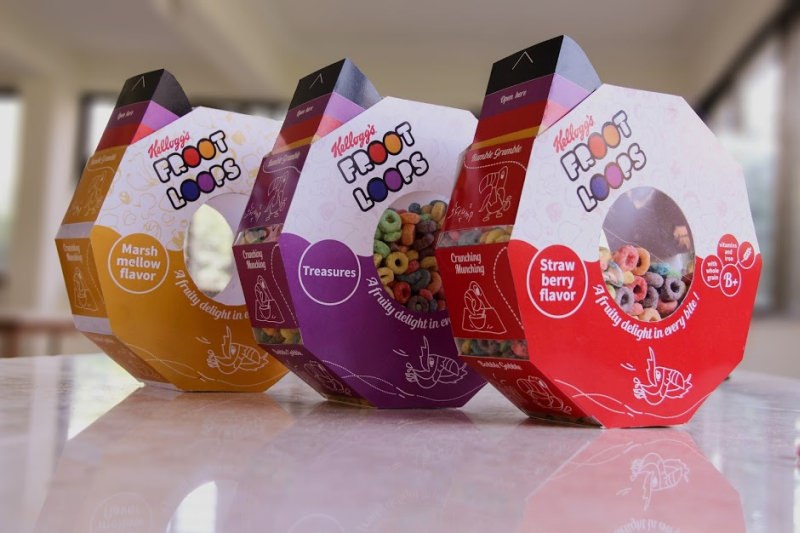 Via: DesignTaxi