Designed by Bruner/Cott & Associates, Hampshire College's R.W. Kern Center in Amherst, Massachusetts has been considered as an environmental milestone. The 17,000-square-foot center is one of the greenest buildings in the world – as it is able to produce its own heat, electricity, and water. It can generate as much energy as it uses throughout the year.
This building is constructed to meet the standards set by Living Building Challenge, which calls for the creation of building projects as nature's architecture. To reach the desired self-sustaining goals, the eco-friendly center has been outfitted with solar panels, composting toilets and a rainwater harvesting system.
Jonathan Wright, the builder of the project, has installed solar panels on the roof to meet the building's electrical requirements. The heating is geothermal, and glass windows surpass a top opening standards. The wooden flooring is finished with reclaimed ash from distant barns.
The self-contained rainwater harvesting system collects rainwater on a roof of a building. It further delivers the collected water to one of the dual vast tanks where it's treated onsite. After that, water is pumped into a clean tank for drinking and cleaning purposes. There is also a doorway that leads to odor-less bedrooms that are installed with composting toilets. The students and visitors can comfortably stay in these rooms, and enjoying landscape views from the huge glass windows.
Kern Center now functions as a hub for student life with a "community living room" and cafe, and it also serves as a welcome center for parents and staff. Moreover, it also houses a learning and teaching laboratory for both students and visitors. This green building is aiming to bring Hampshire closer to its goal that is to be completely carbon-neutral in coming years.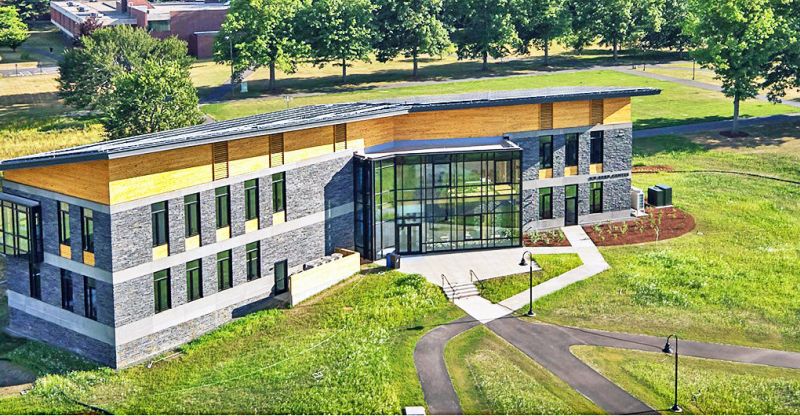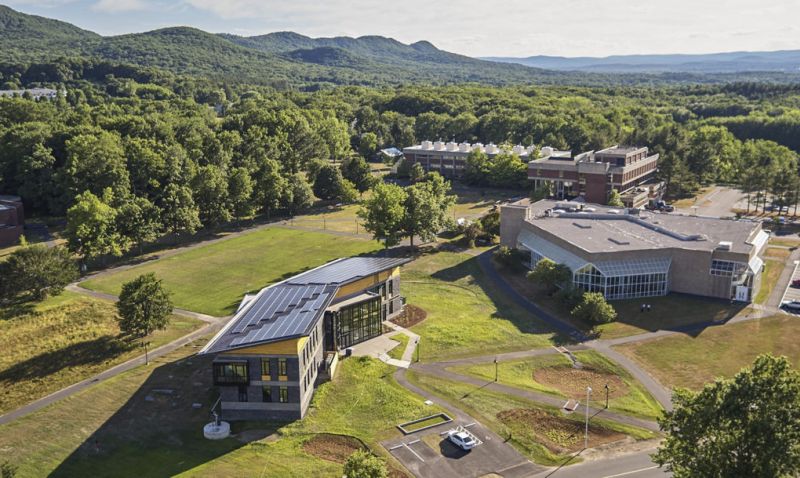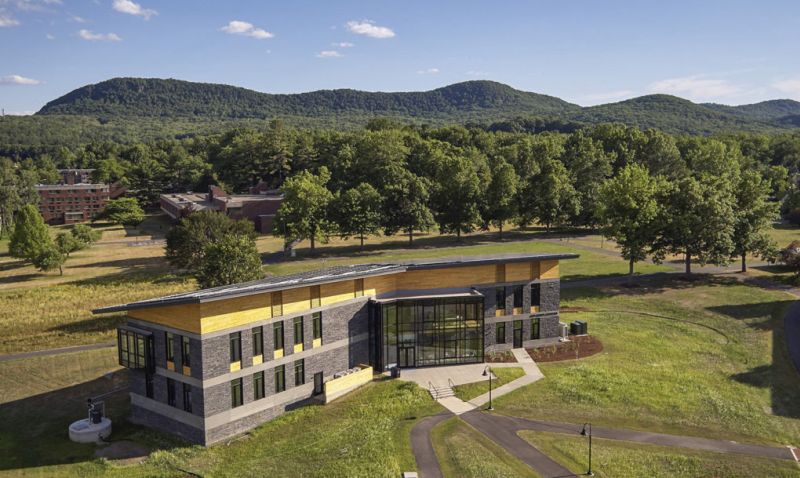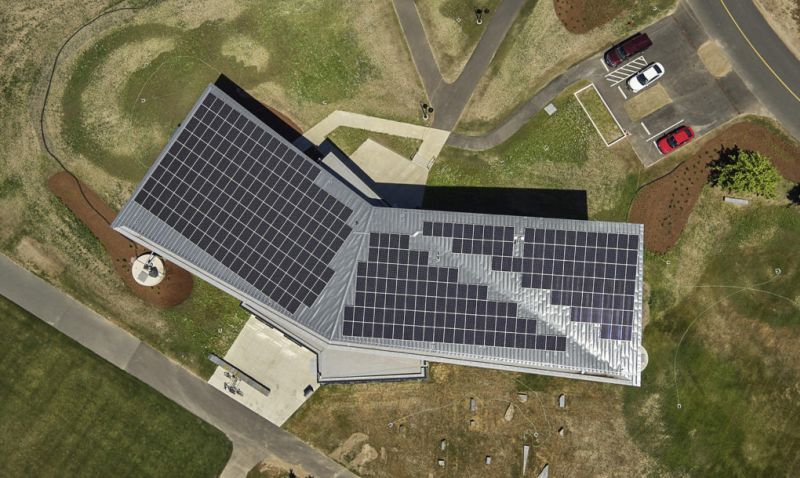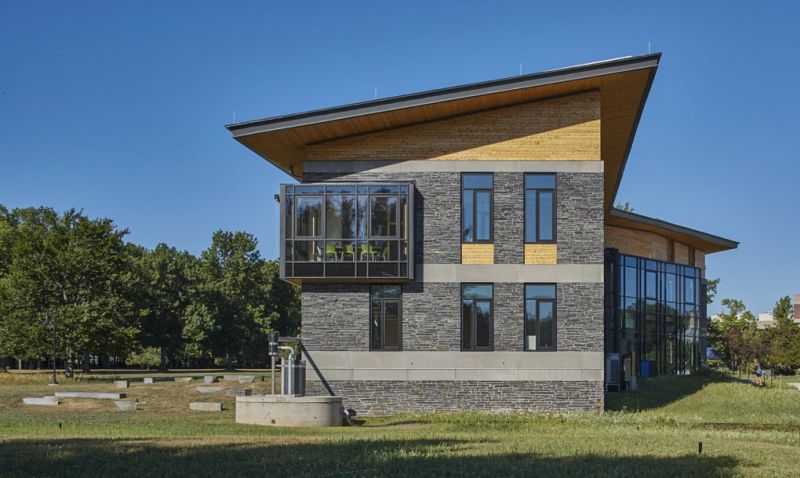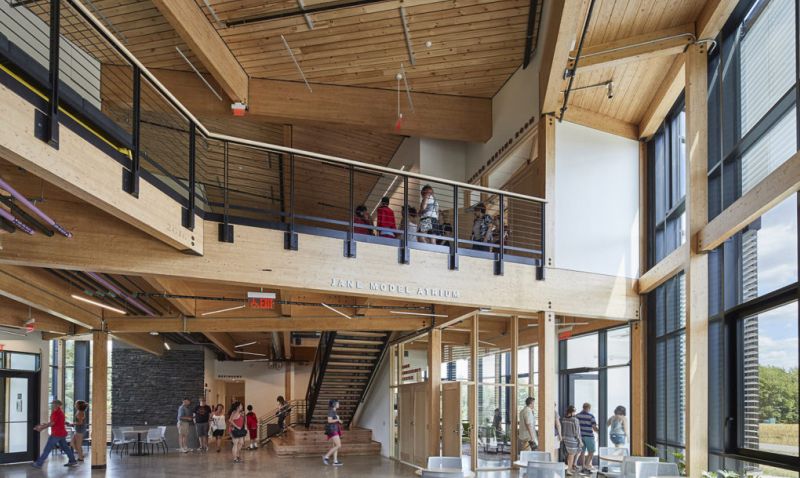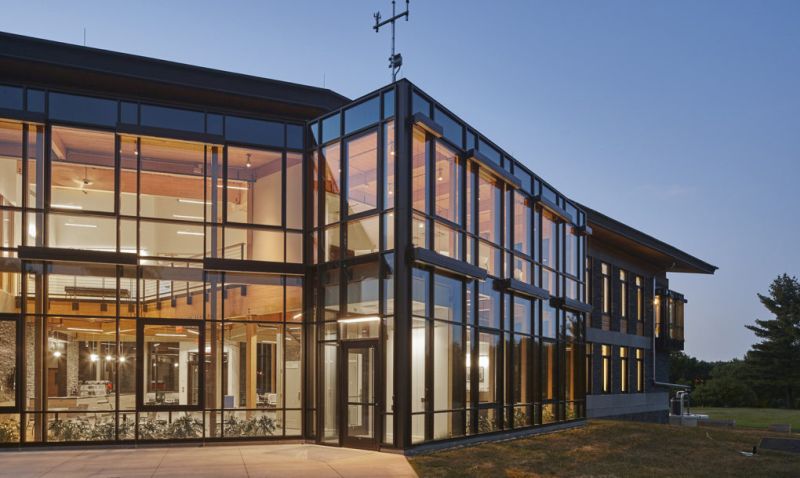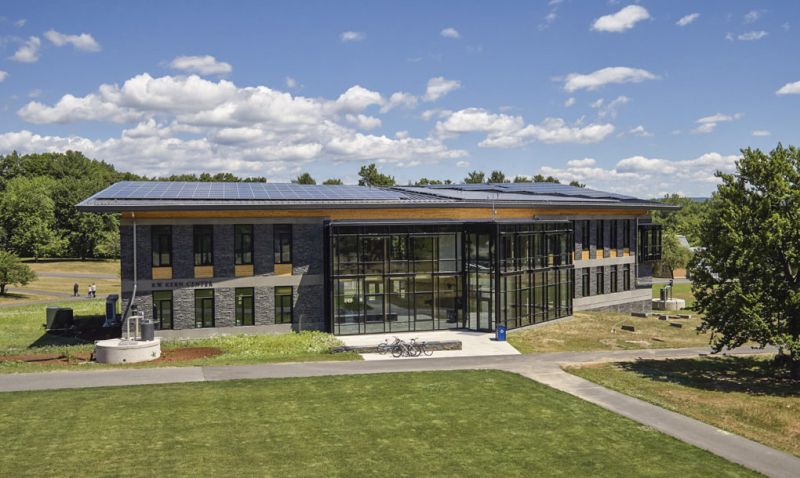 Via: Inhabitat