What if your favorite R2-D2 droid could serve you piping hot coffee every morning? This dream is now a reality, all thanks to the cool R2-D2 Coffee Press. In anticipation of Rogue One: A Star Wars Story, ThinkGeek has released this Star Wars-inspired coffee maker for the fanatics.
The French press pot features a blue and white dome-shaped body, just like the original droid. The top of R2-D2's head acts as the plunger handle. Designed to bring intergalactic flavors to your coffee, the press pot can hold 32-ounces of coffee, which is about four cups.
Like a conventional coffee press, you need to add fresh coffee beans and boiling water into the device. After a few minutes of brewing, your delicious four cups of coffee will be ready to kickstart your day with "The Force."
Apart from its amazing coffee making ability, the coffee press is dishwasher safe for easy cleaning after use. The caffeine droid will be available in November, but you can still preorder it on ThinkGeek website for $39.99.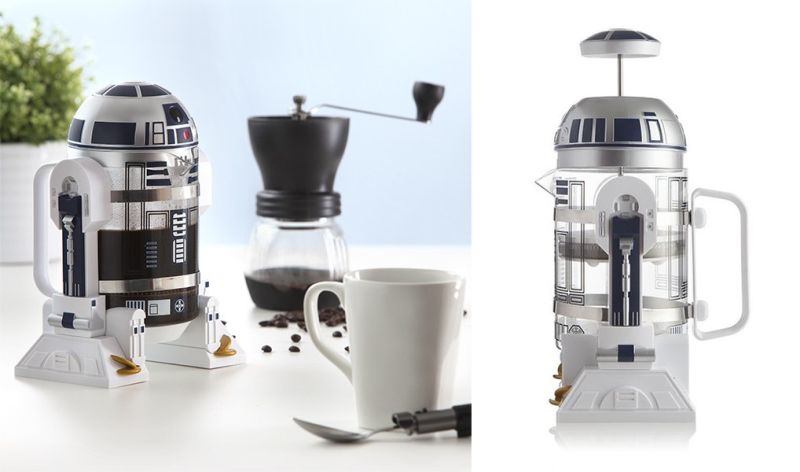 Via: BoingBoing