While the world becomes digitized, traditional-styled wall clocks still hold their aesthetic charm. Preserving the past, here's another intriguing wall-mounted analog clock, 'Raft I'. The square-shaped timepiece features analog clock hands at center and eight small storage units around its face.
The clock is entirely handmade and its storage units are meant to hold your tiny valuables. Each box-shaped small shelf measures 3 x 3-inches, so it can easily secure things like keys, jewelry, credit cards and other small-sized personal belongings. On the other hand, these small units can also be used to place tiny home decor objects to spruce up the clock's design as well as home interior.
Another good thing about the 'Raft I' wall clock is that it's integrated with a quiet clock mechanism. This feature makes it a perfect timepiece for creating chilling and comfortable atmosphere in your home or office.
Overall, the Raft measures 11 x 11-inches and can be mounted on a wall with horizontal or angled alignment. Either way, it will give clean and minimalist touch to any living space. You can purchase it online for $38 in any one out of three wood stain options: walnut, dark and oak.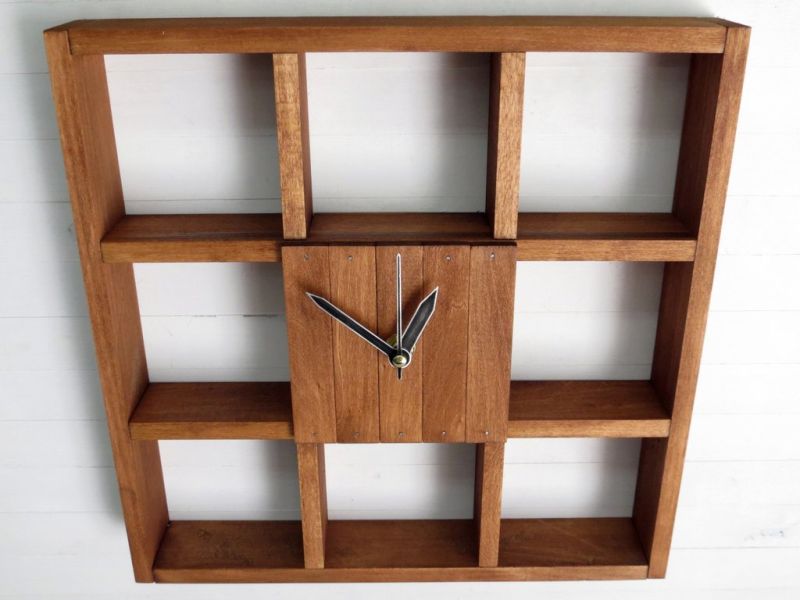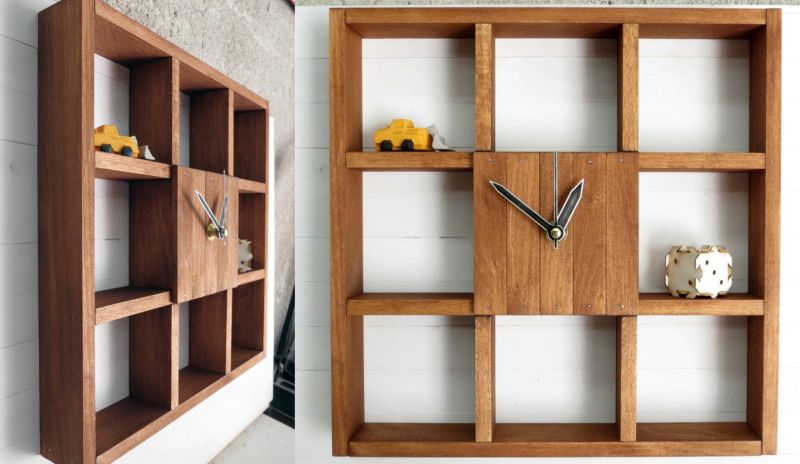 Via: Archiexpo