Brooklyn-based bakery The Bagel Store has been bringing rainbow in people's life by selling some of the most colorful bagels. Owner and bagel artist Scott Rossillo is gifting the residents of Brooklyn a little sunshine with his vanilla-favored and rainbow bagels.
Made from best ingredients, the bakery still uses the old-fashioned technique to create visually appealing bagels. Conventionally 1,000 normal bagels are created in five hours, but Rossillo bakes only 100 hand-tossed bagels in the same time. This is because of the complexity of materials and colors used in the creation of these brightly hued confections. Each bagel is filled with uncommon flavors like funfetti, Nutella and cannoli cream.
Apart from rainbow bagels, Rasillo also bakes sports and occasions-inspired bagels like Carolina Panthers, Denver Broncos, Valentine Art bagels, Cotton Candy bagels. Coming with an option to buy bagels online, The Bagel Store not only give you chance to enjoy a unique dessert, but also add colors in your hectic schedule too.
Ranging from $2  to $3.95 per piece, and the set of one dozen Rainbow bagels will cost you only $47.40. Whether you order online, or plan a visit to the bakery, the store serving colorful bagels has the capacity to leave everyone drooling over them.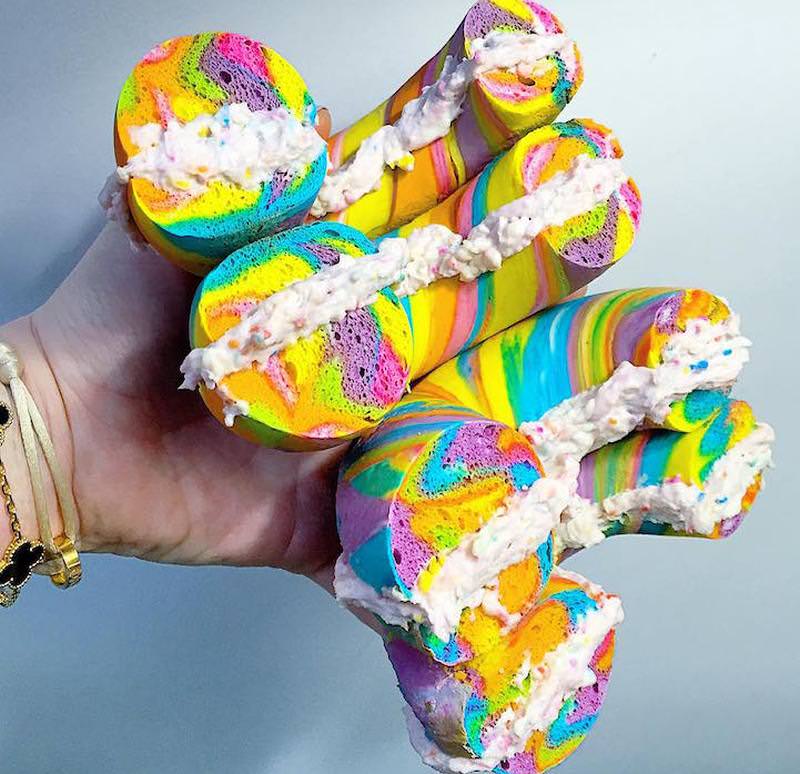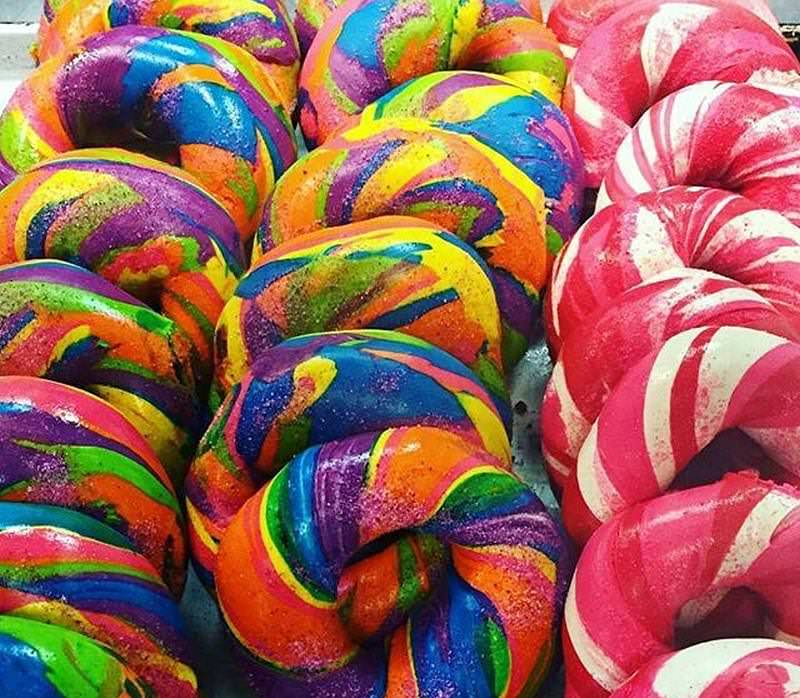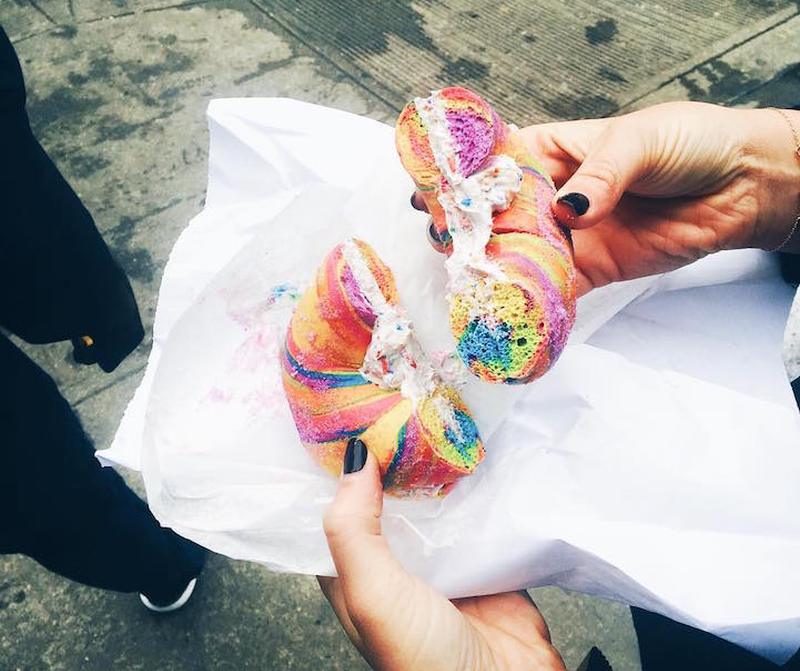 Via: MyModernMet