Seeking for fitness machine that doesn't make your apartment seems like a gym center? Don't stress, as Ram & Row rower designed by Patrick Saint-Martin is the best solution for fitness freaks to exercise without cluttering their house. The fitness machine is hidden inside wooden furniture with multiple uses and blends perfectly into any interior- traditional or contemporary.
The wooden monolith on unfolding becomes a fitness rower to help you exercise anytime that suits you. It rests of contrasting yellow wheels that makes it easy to relocate without any hassle. Furthermore, it can also accommodate a tablet to watch your favorite videos while working out. When you're done exercising, you can fold it into your desired furniture piece such as console, side table or storage box.
It is definitely elegant furniture that can be easily moved and converted into various forms in few seconds. The rower is available in several wood finishes and colors to fit into any interior of your living space. Check out the video and images to find out more about its aesthetics and functionality.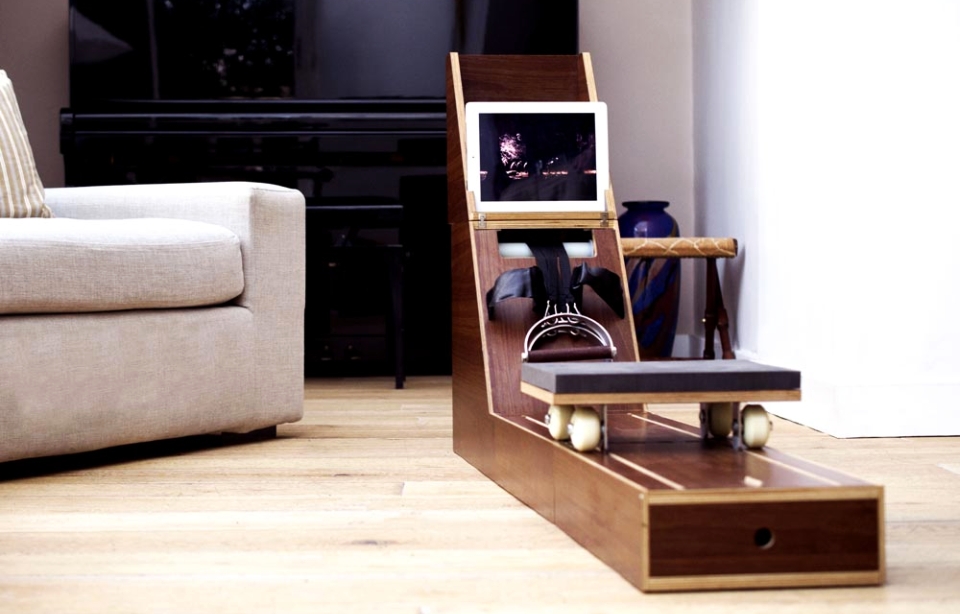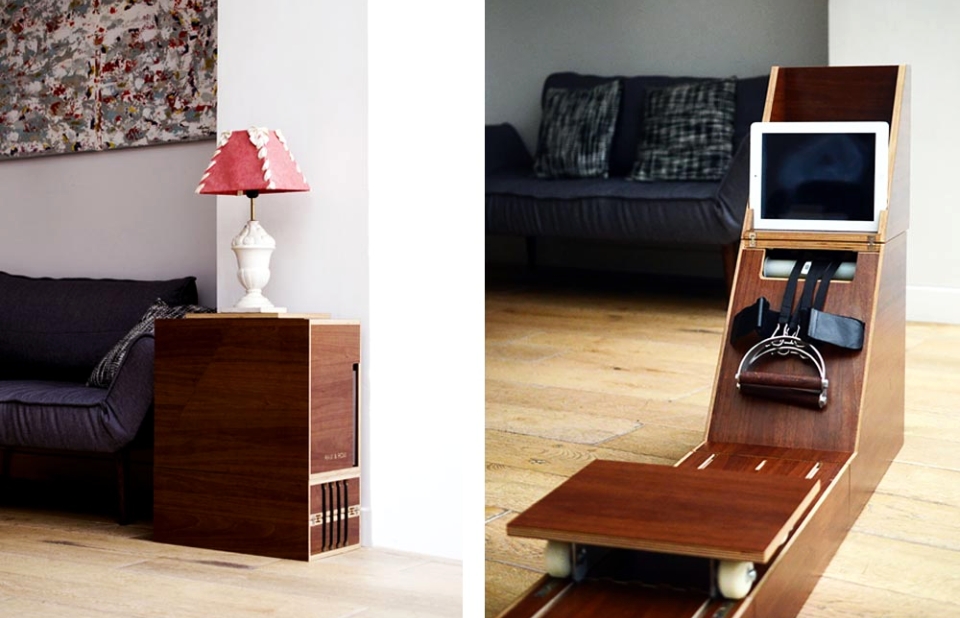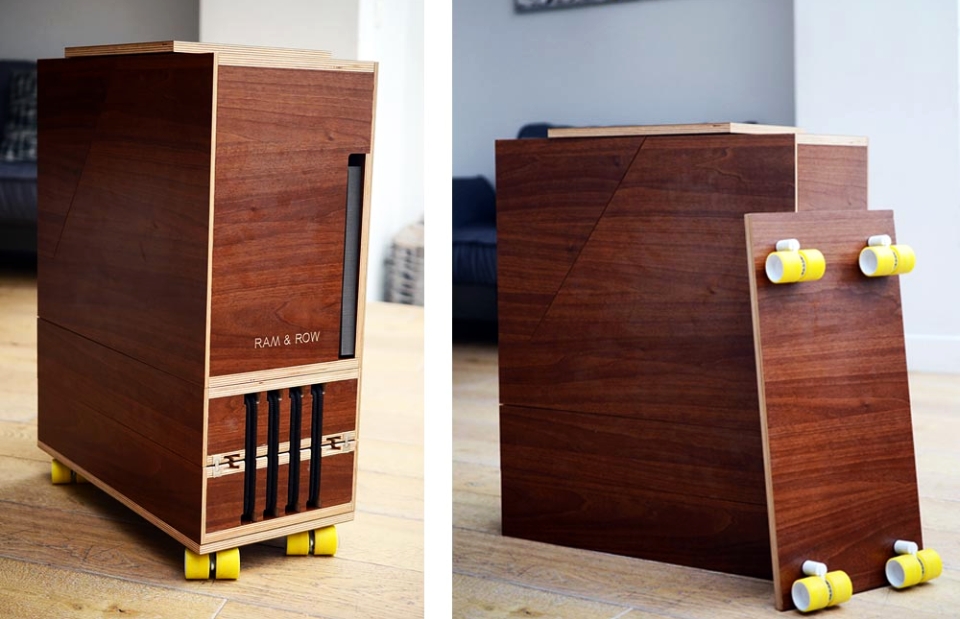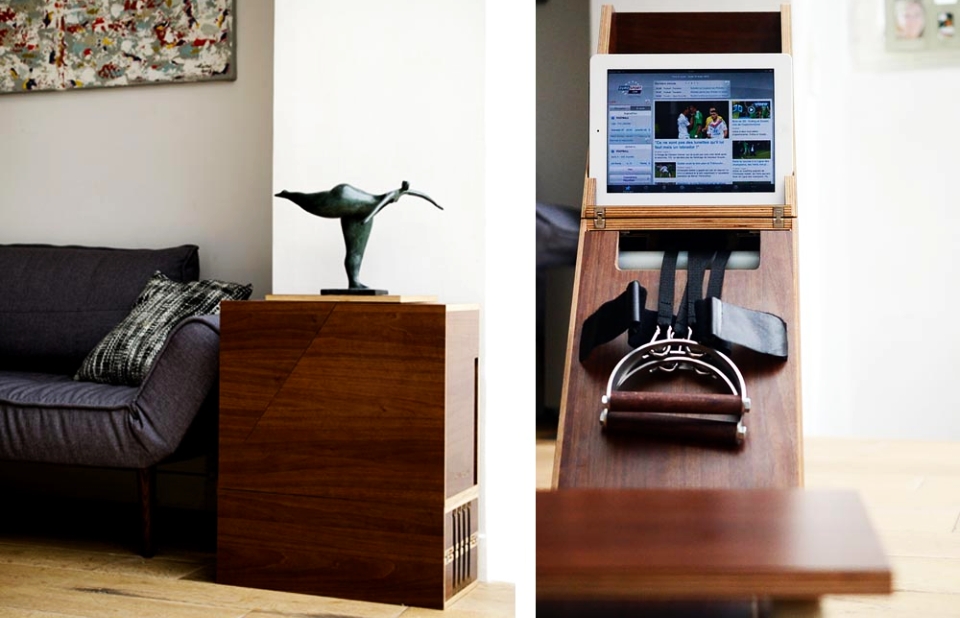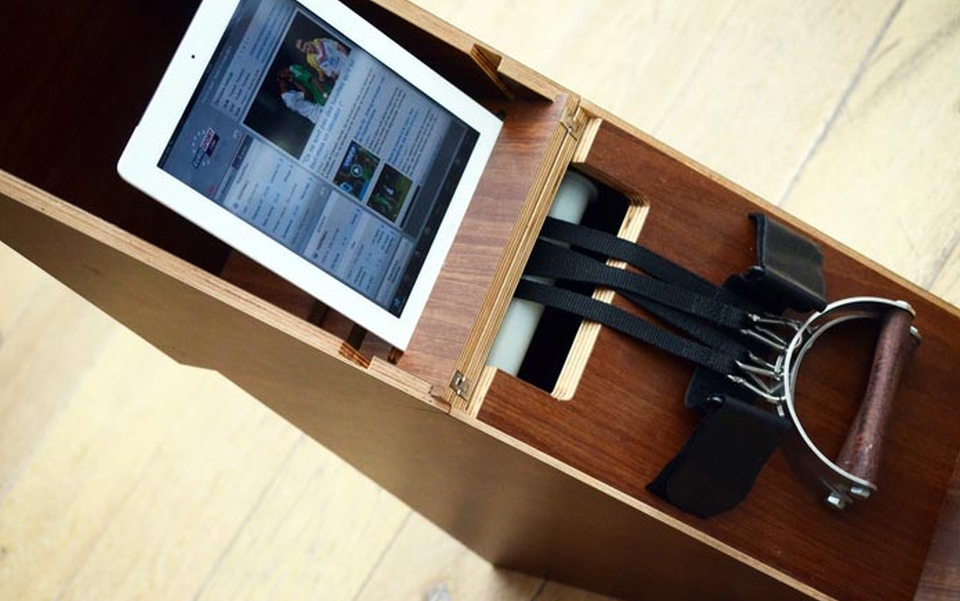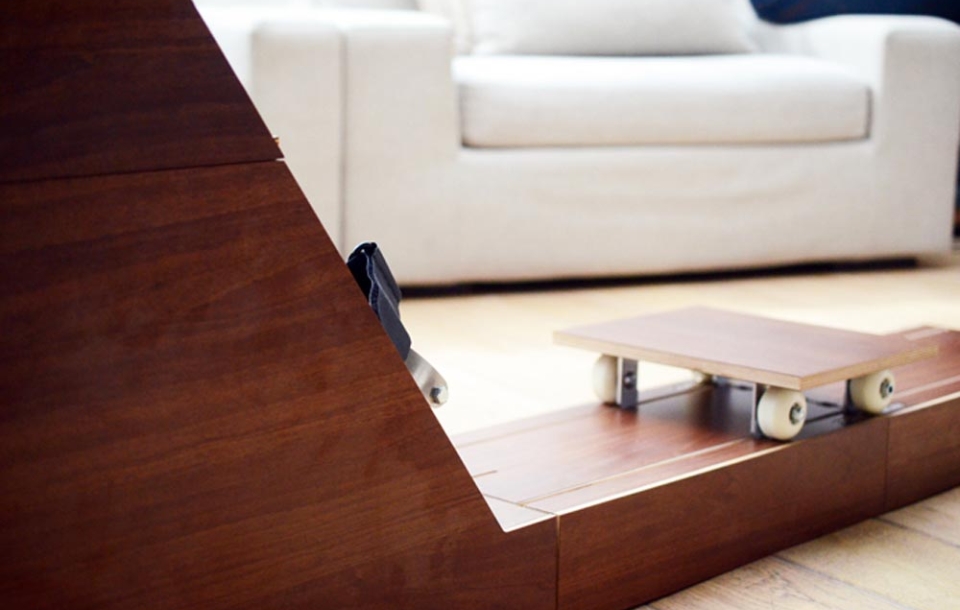 Credit: Yooko