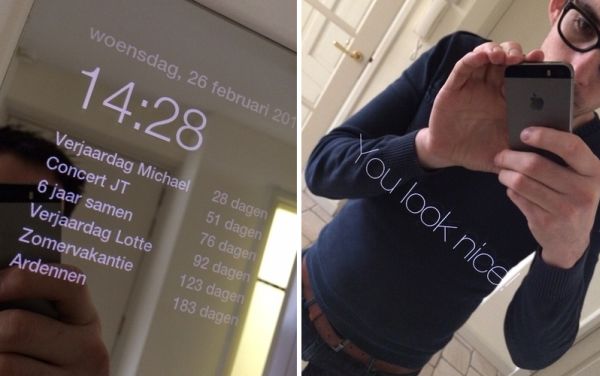 There is nothing better than starting your day with a nice compliment to boost your confidence. Michael Teeuw from Baarn, Netherlands, has developed smart mirror that compliments you whenever you come into its view. The smart mirror not only display compliments for you but also features basic day to day information like weather, clock, calendar and news feeds. Now, while looking into a mirror you can also get aware about these daily updates and need not check them on your smartphone other portable devices repeatedly.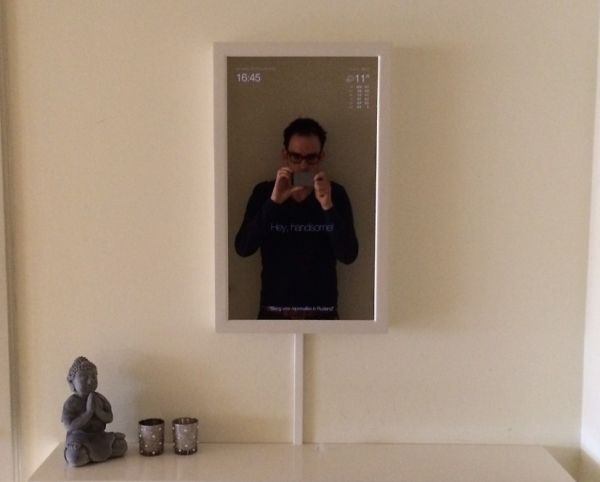 Teeuw got the idea to create such an amazing smart mirror when he saw an illuminating mirror powered with illuminating system behind it, in a shopping mall. The lighting effect of that mirror gave him the idea to form a better mirror with smart technology to display information. He designed the mirror out of monitor screen, one way mirror, wooden casing and Raspberry Pi. He used a LCD monitor screen behind one way mirror to display text on it. After that he developed the hardware and used Raspberry Pi in it with basic requirements of connectivity, local webserver to host interface, 90 degree screen rotation for screen orientation and a browser running full screen to display text.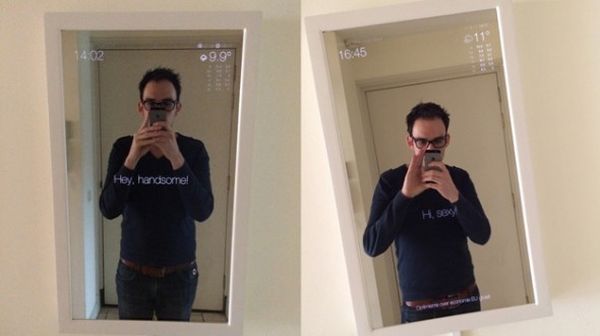 Raspberry Pi is used in it, controls connectivity of the mirror to the server so that you get correct information about weather, date, time and news. Teeuw has fixed everything brilliantly within a thin wooden casing. His dedication helped him to successfully create the smart mirror that boosts up your confidence along with daily necessary updates.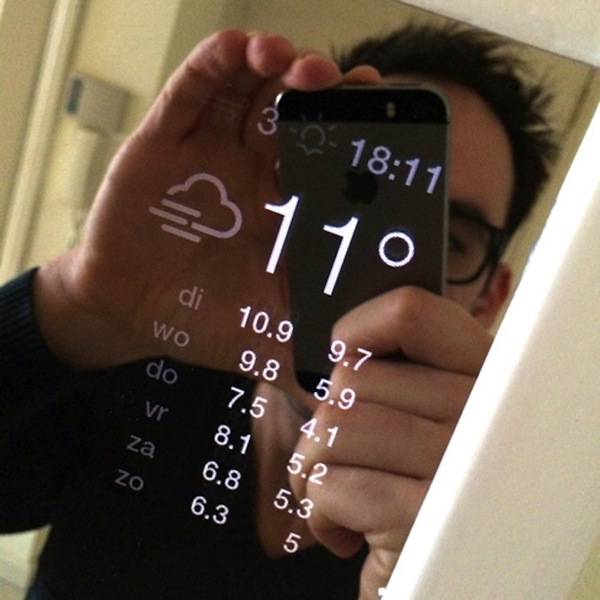 Via: Geek