Concerned over the 2014 Sao Paulo worst water crisis, the design students at FAU-USP redesigned a solution to optimize use of water and avoid its waste. To overcome the water crisis, recycling and managing water were given fundamental priority. According to Danilo Saito, creator of Re-Pack Milk, the major task was to find accurate solution to prevent water wastage.
The team (i.e. Danilo Saito, Maira Kondo, Akira Mizutani, Lau Bellesa and Mariana Mascarenhas) has decided to replace traditional milk cartons and give the residents of Sao Paulo all-new recyclable milk containers. The standard tetra-brik package is made by layering plastic, aluminum, plastic, cardboard and then again plastic, making it a difficult product to recycle.
On the other hand, the re-packed milk is made out of cardboard to provide nourishment, while the internal layer is made from flexible cornstarch bioplastic. The flexible cornstarch bioplastic uses 70-percent less plastic as compared to conventional rigid plastic packages.
The biodegradable and economically efficient package consists of one cardboard package and four bioplastic packages, leaving less waste in the environment. According to Saito, in today's time as families are smaller and there are smaller apartments, the 700 ml biodegradable packs will be sufficient in controlling the wastage in the city. These all-new milk packages will certainly help in combating the 20-tons of trash and waste produced in the city per day.
Young team behind this innovative product has really done marvel in skirmishing the issue of waste and water crisis. It is not just about Sao Paulo, but there are many countries facing the same issue. Commercial production of such recyclable milk cartons is supposed to bring healthy and better future to the new generations.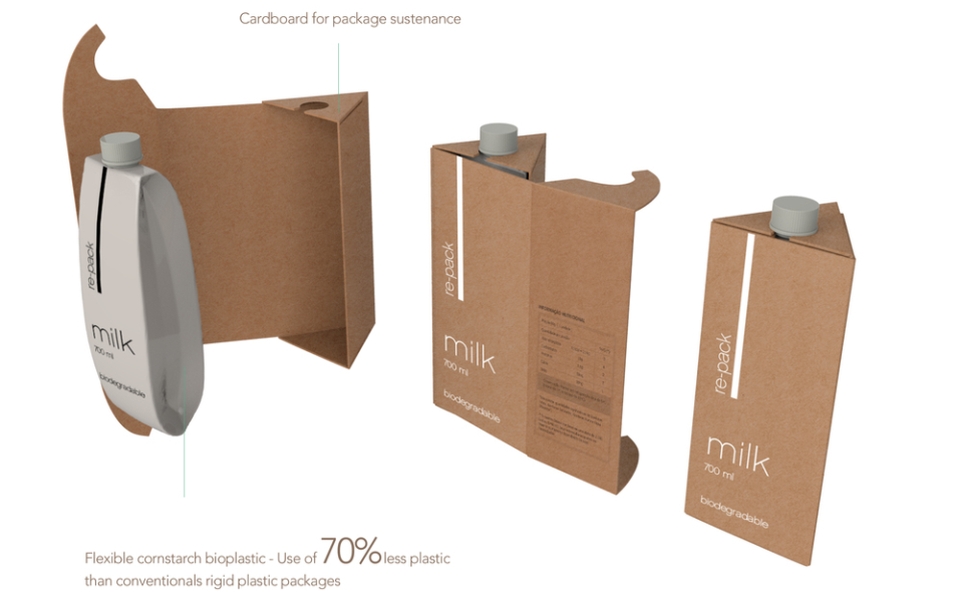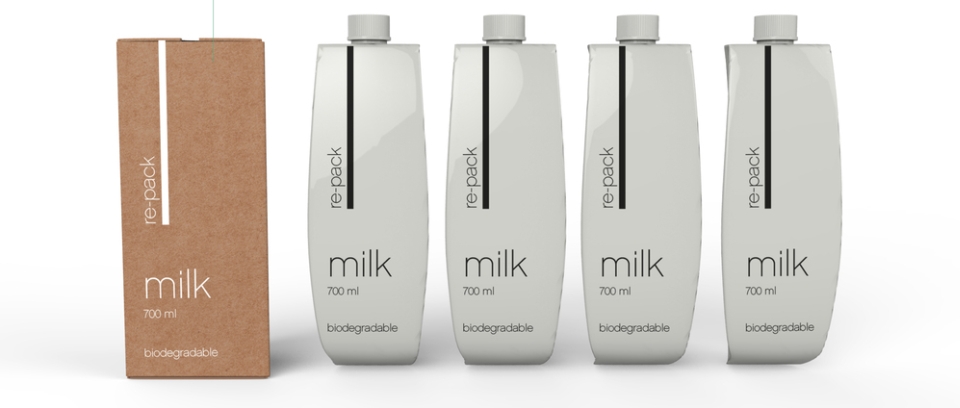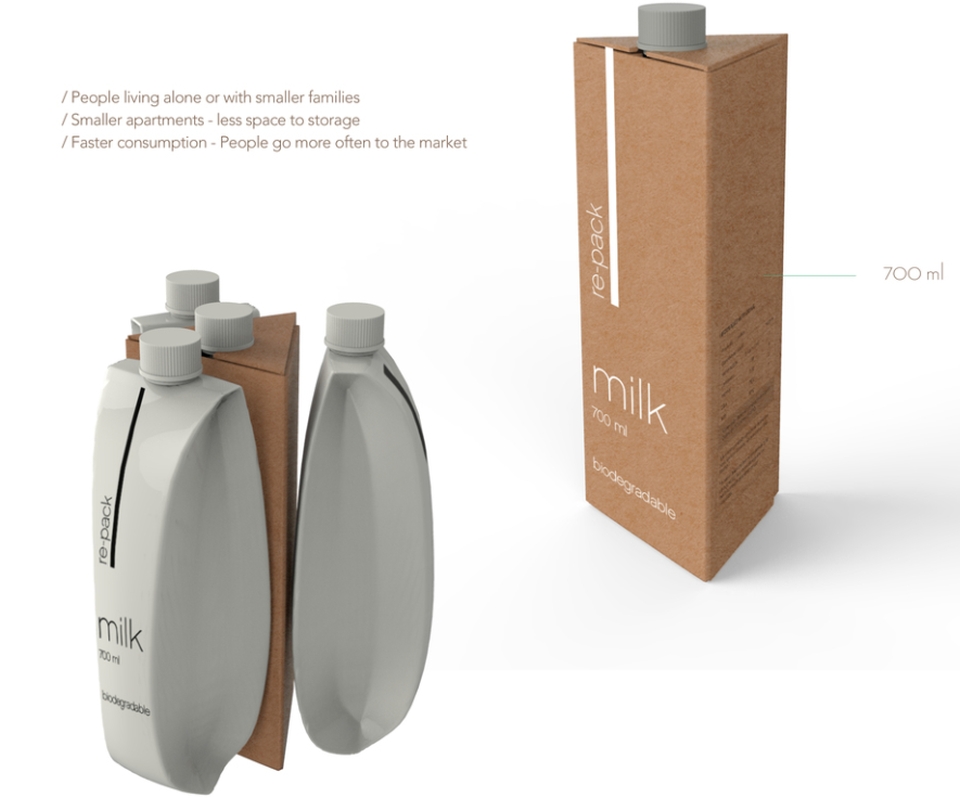 Via: DesignIndaba