Haida Gwaii or Queen Charlotte Islands is a World Heritage site famous for natural and cultural richness. Somewhere in these mystic landscapes, Noel Wotten of Sitka Studio has built a real-life hobbit house entirely from the stump of a single spruce tree. It took around twenty-two years of hard work to carve a room inside the huge trunk, complete with windows, shelves and a door. This domed treehouse creates great acoustics, and it has been visited by famous musicians who hanged self-written notes on the walls in its praise.
Its interior space is decked with archaic type of furniture, and there is enough sitting space for up to four people. The sneaky roof and dormer style window make it feel, as it belongs to one of the magical tales. While the wood paneling on the roof adds homely appearance to the interiors. No matter how many amenities are there inside, it is still a peaceful destination for all those who want to spend some time in the lap of nature.
Although it is an irony to lose such a huge tree, but now because of the efforts of artist  Noel, it has become an artifact for the future.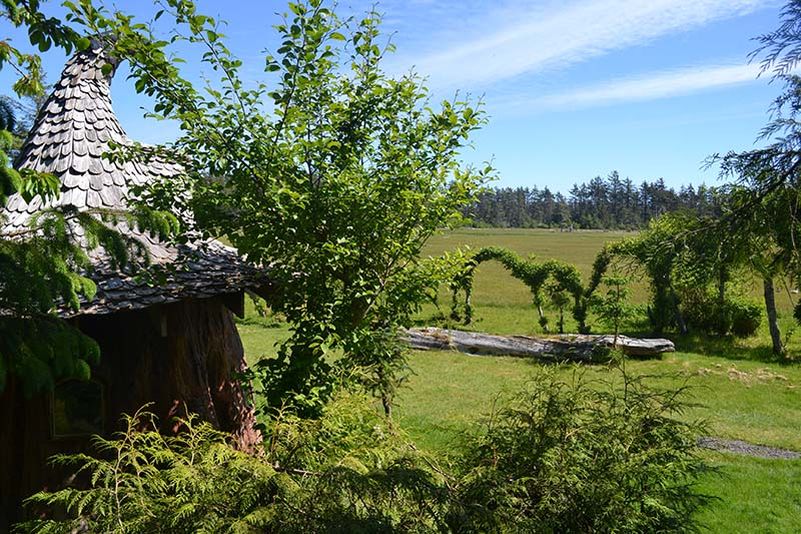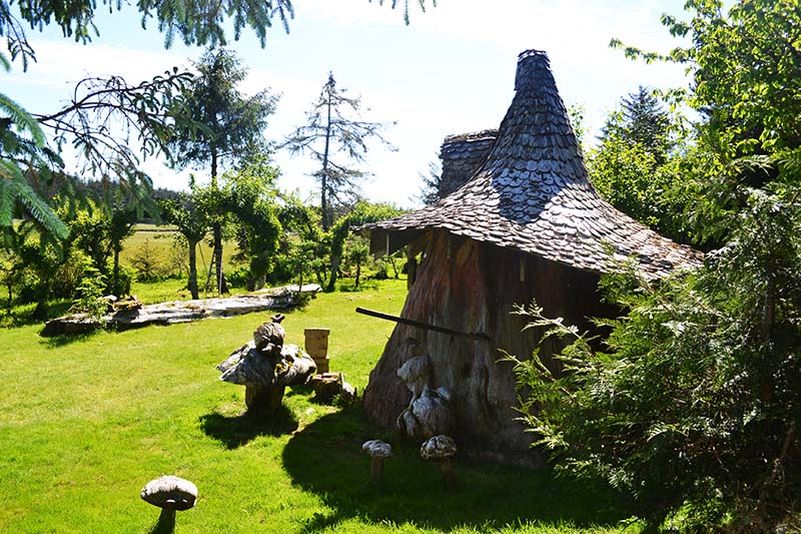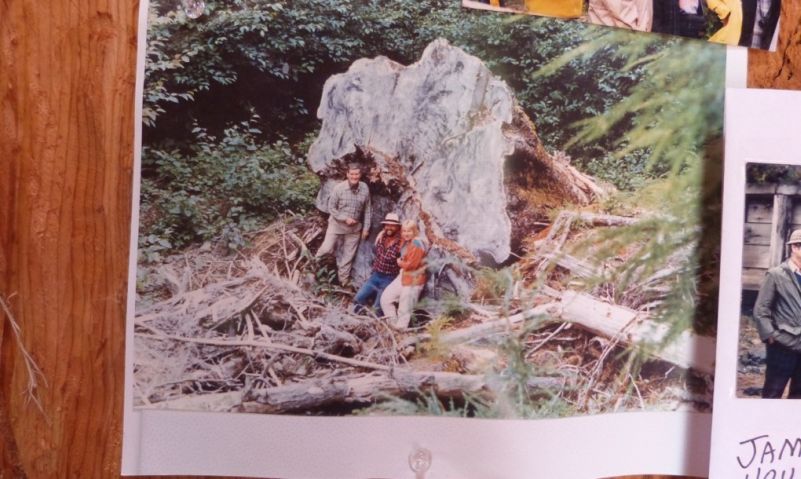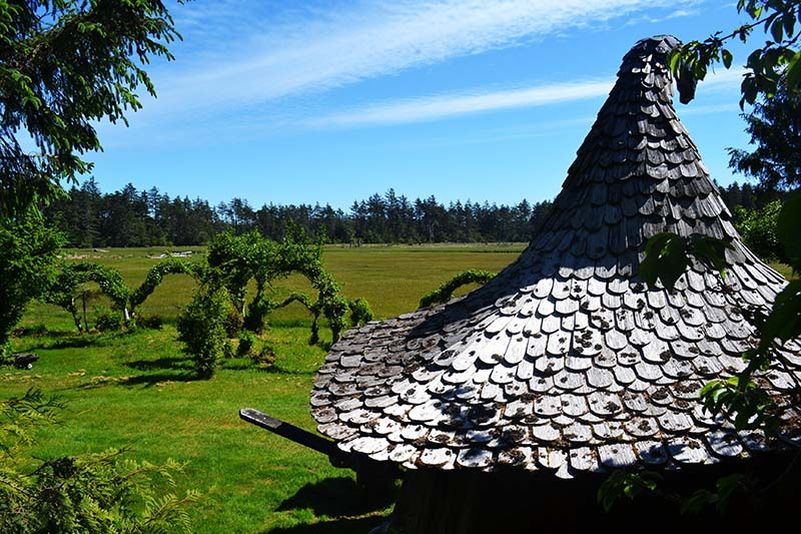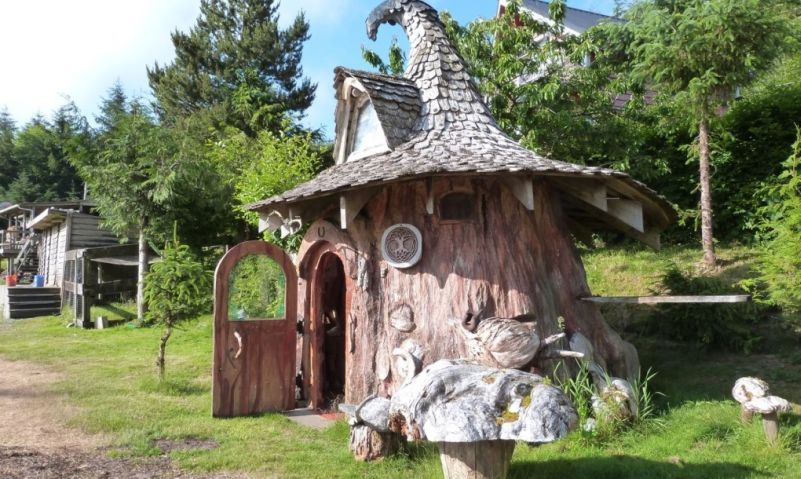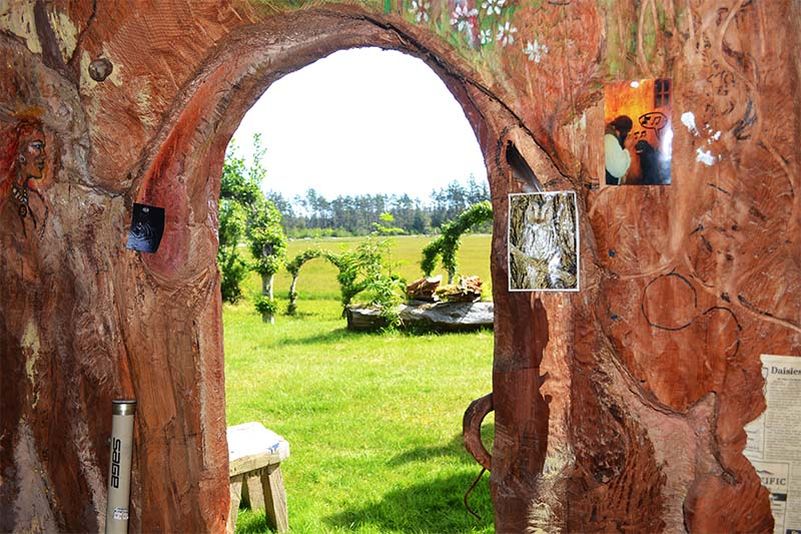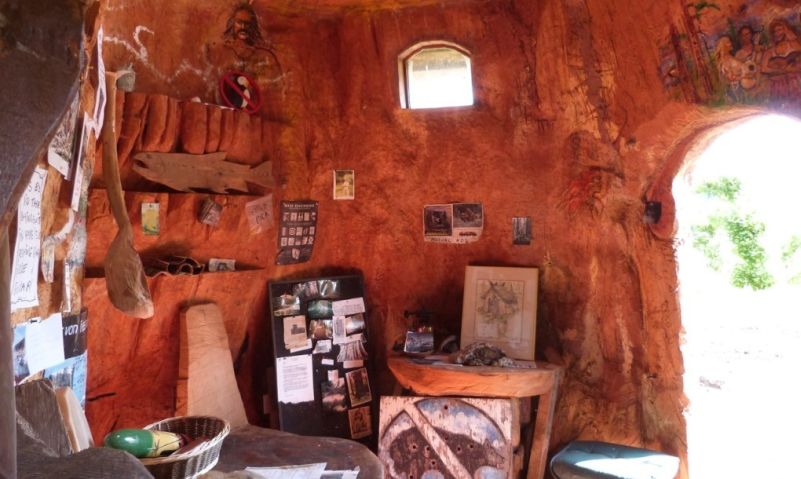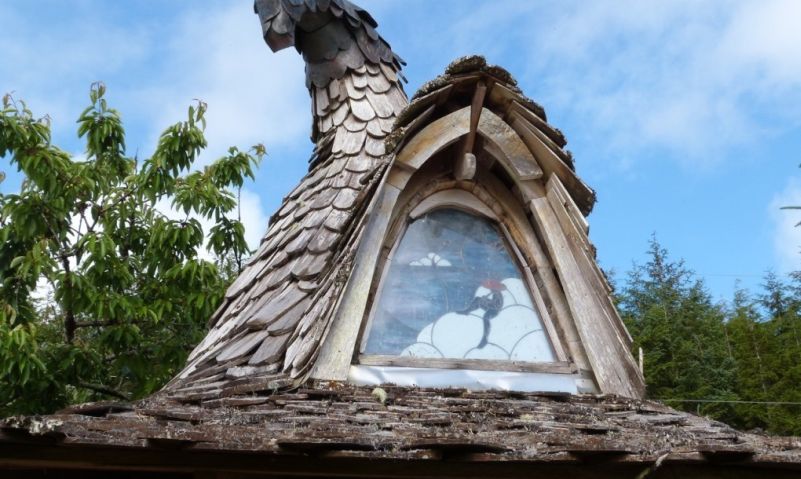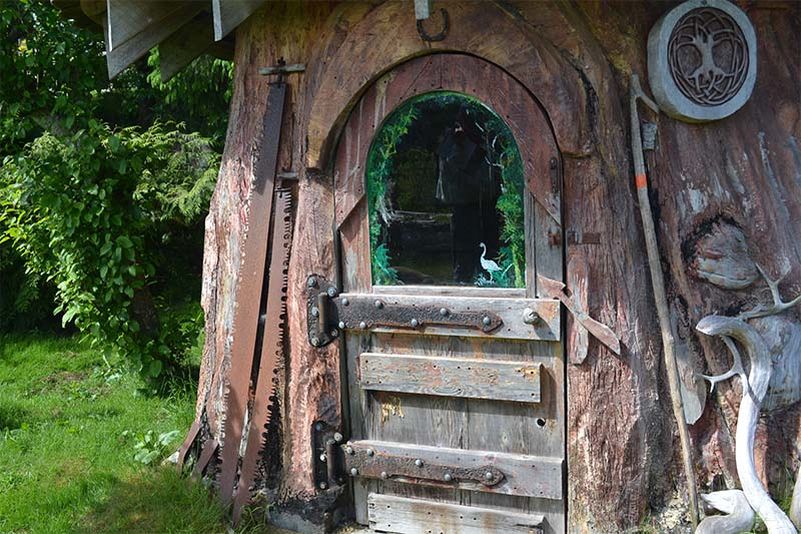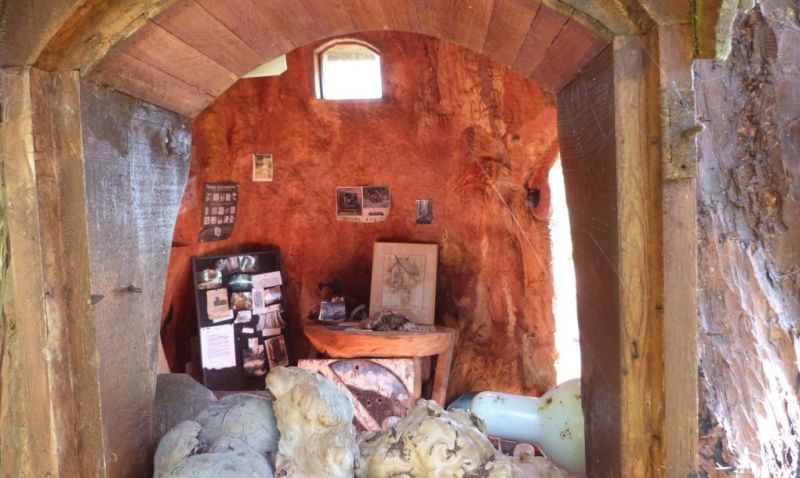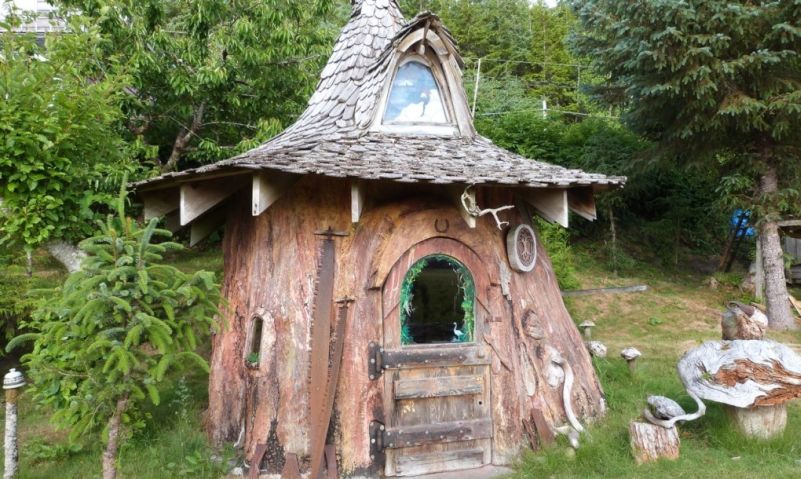 Via: Treehugger