As soon as summer hits, majority households around the US crank up their ACs. Not just to cool down their home but to make sure the air circulated in and out of the home is clean and free of impurities.
¾ of Homes in the US Have ACs
Yes! And, the annual cost of running AC units in the US is around $29 billion, which is equivalent to the 6 percent of all electricity generated in the US. Thanks to mini-split systems, electricity consumption can be lowered while ensuring homeowners continue to enjoy summers without having to worry about utility bill.
Why are Mini Split ACs More Popular in the US?
Following are reasons for the increased popularity of mini-split systems in American homes.
Easy to Install
As the name suggests, mini split systems are ductless. This makes them easy to install, unlike standard central air conditioning systems. The ease of installation means the job is done on the same day once the contractors have tested the system.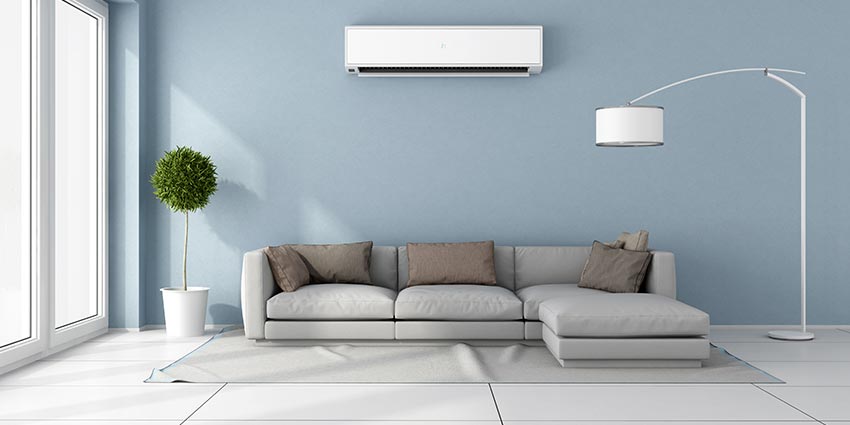 Cost-Effective
Unlike standard heating and cooling systems, the ductless mini split system is quite cost-effective. It utilizes 25-50 percent less power than a standard AC. This means your monthly electricity bill will not break the bank. So, you'll save money while enjoying the benefits of running a mini split system.
Another reason why a ductless mini split system is cost-effective is that initial costs are low compared to the alternative heating and cooling system that requires ductwork. So forget about propane or fuel oil for heating.
Also Read: How to Choose the Right Air Conditioner
No Heat Loss
A standard heating system causes heat loss as high as 30 percent whereas there is no heat loss in case of a ductless mini split system. The reason why standard heating and cooling system experience heat loss is because they require vents and ducts while the mini split system doesn't.

Consumes Less Energy
Burning oil to generate heat during winter is expensive. Ductless mini split systems are powered by electricity. Since they work similar to a refrigerator especially when it comes to distribution of heat, they utilize less energy. When winter sets in, ductless mini split systems pull heat from outdoors and pump directs that heat indoors to keep your home warm and cozy.
To achieve this, a pump/condenser is installed at an elevated position so that snow does not affect the efficiency of the condenser.
Improves Indoor Air Quality
The mini split system ensures the air in your home continues to eliminate contaminants present in it. The system comes with an allergen filtration system which helps reduce the presence of bacteria and germs in your home. As a result, the system promotes high-quality indoor air throughout the year.
No Wire Clutter
With ductless mini split systems, you don't have to worry about electrical cords running up and down the wall. This facilitates kids' safety since there are no electrical cords running from the power outlet to the unit. Plus, they generate less noise, which means you can enjoy some peace and quiet time with your family. On the other hand, a standard heating and cooling system generate humming noise that makes it difficult to enjoy moments of peace at home. You cannot make conversations thanks to the machine hum sound that refuses to go away.
Want to enjoy peace, quiet and improved indoor air quality all year round? The answer is a ductless mini split system. It is cost-effective, easy to install and easy to operate.