Today, departmental stores are filled with bizarre looking products, some really creeps us out while some increases our curiosity. Well, we have no idea where to put these wacky and oddly-shaped sugar preserved human skull candy by renowned Australian multimedia artist Joseph Marr. Built for a humanitarian cause, this life-sized human skull candy dubbed Rebirth is am intriguing and well-designed food sculpture.
The designer is famous for crafting artwork from sugar, especially designing and creating human body and figures. He usually designs such eccentric structures to showcase his concern over issues of consciousness. Coming back to the skull candy, it is preserved with raspberry-flavored sugar.
The human skull candy beautifully depicts human desire and greed for mortality and explore certain body issues. According to Marr, sugar symbolizes predicament of desire, which is sensual as well as source of energy and life for everything. This skull-candy was designed for organ donor charity called Live Life Give Life, an art exhibition organized by the Skull Apprentice Society called Celebrabis Vitae. While spreading a message of sweetness, the candy is also awarding us about a noble cause.
This 18 x 23 x 18 cm skull candy looks sharp like glass, smooth like marble and rough like concrete; all these attributes give whole new dimension to a sweet candy. Skull candy is available in different flavors like strawberry, cola, apple and passion fruit. Marr's unique food art is not only about creativity but, also holds deep meaning of life, happiness and desire.
Will that candy melt soon? Nopes! it won't melt at normal temperature. In short, this skull candy is not just a food but a piece of art.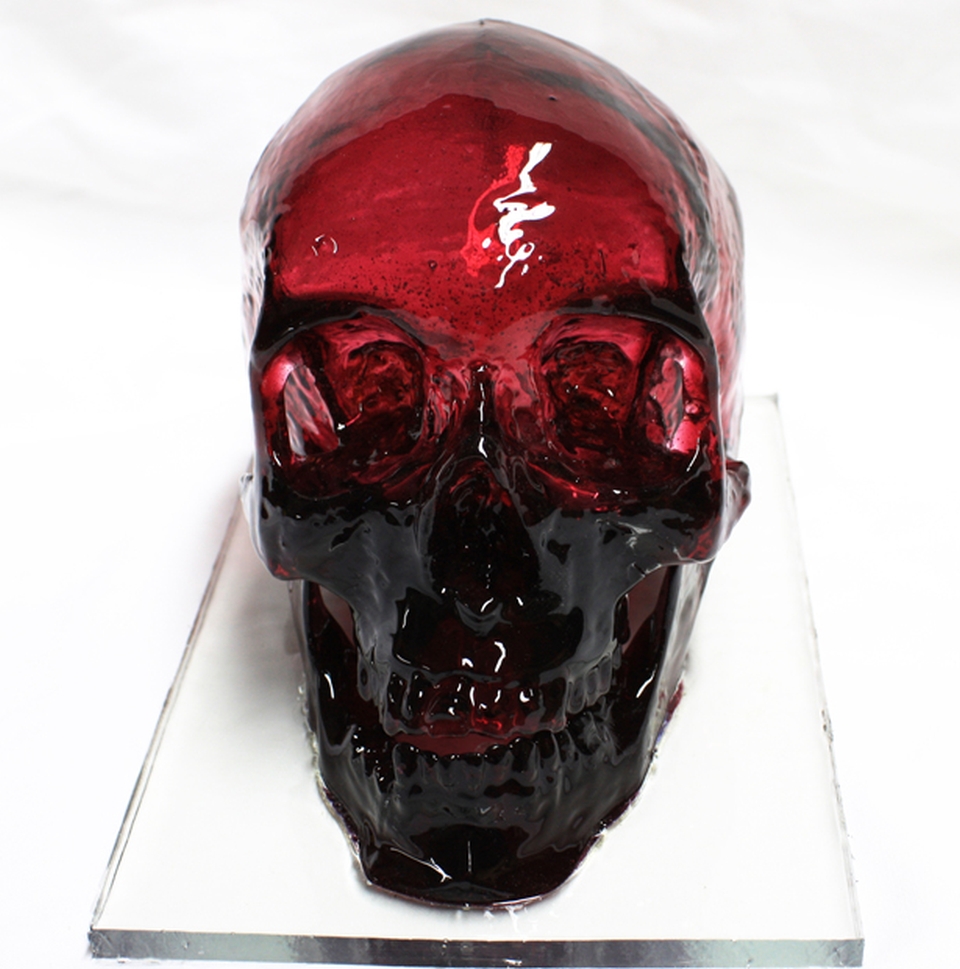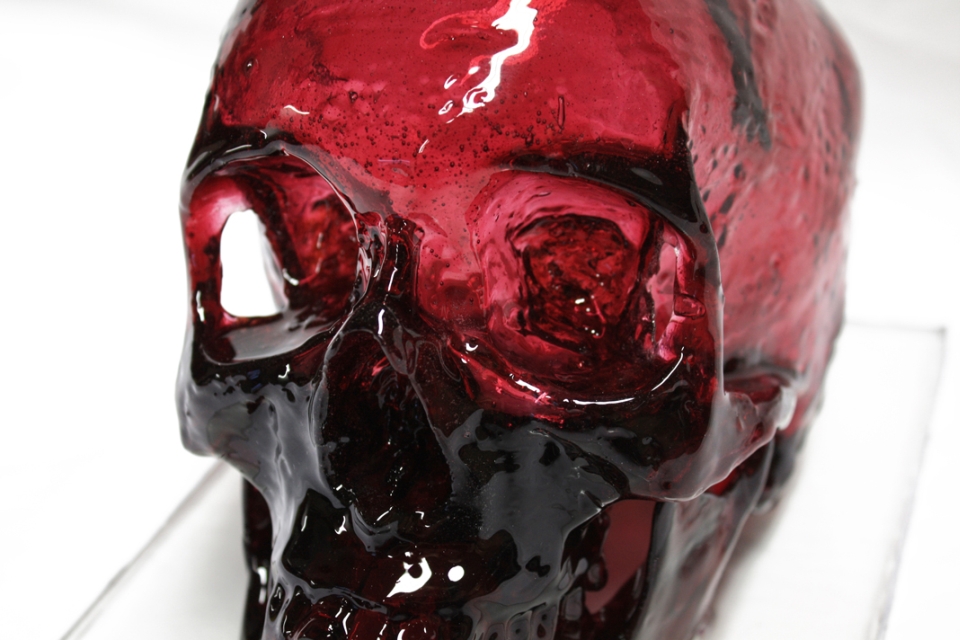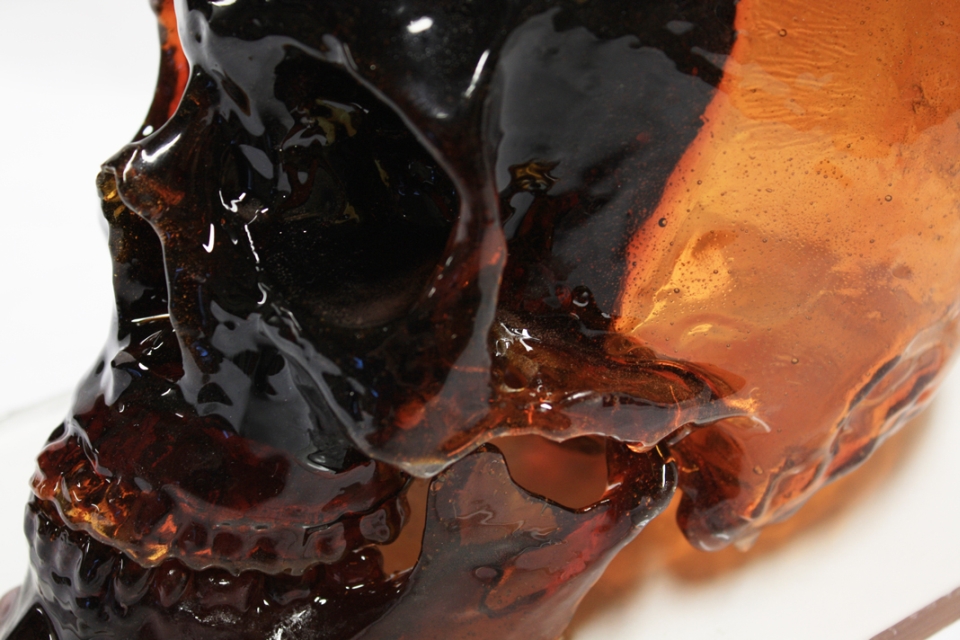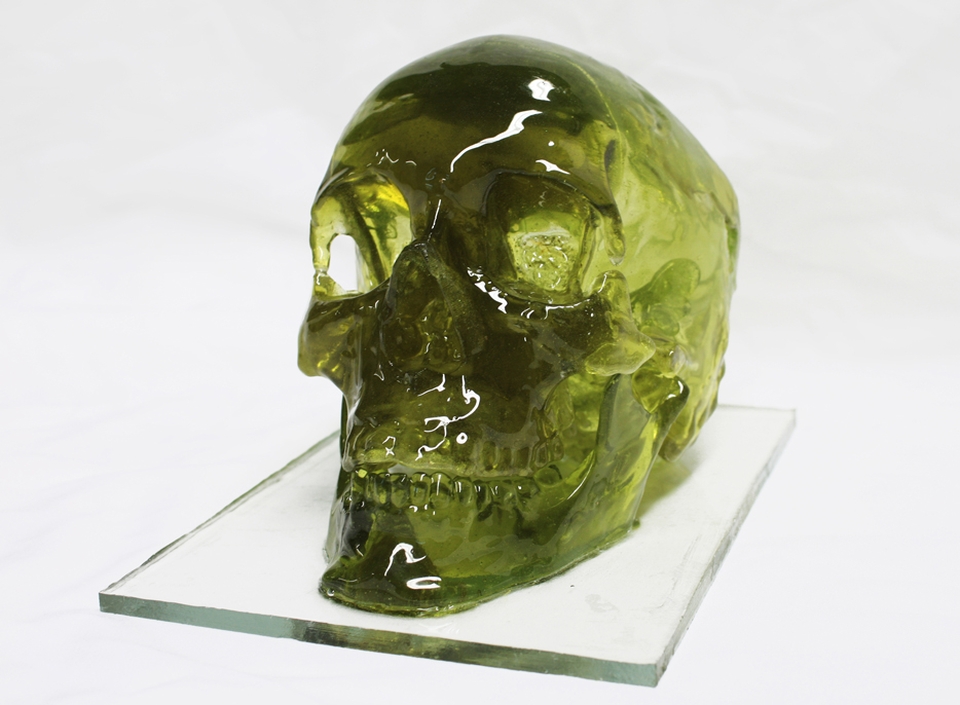 Via: Colossal