Buying expensive TV stand and separate media console for sound system, cables, etc. is definitely not a good deal. Moreover, it would make your living area look cluttered and clumsy. Struggling from the same dilemma, [Neokentin], France-based co-founder and author at 1001 pallets, has created an elegant DIY TV stand made from reclaimed wooden pallets.
What makes this TV stand unique is its underneath storage space that doubles up as practical bookcase. The 2.4-meter long TV stand can easily manage to house all TV accessories of the designer including IT cables, sound system, TV box, satellite and all the books lying around his house.
This long TV stand and bookrack rests on six wheels, which makes it easy for the designer to shift its location without any hassle. It is definitely impressive multifunctional as well as space-saving furniture for any living space. Even you can make the similar furniture unit for your living area using few recycled pallets.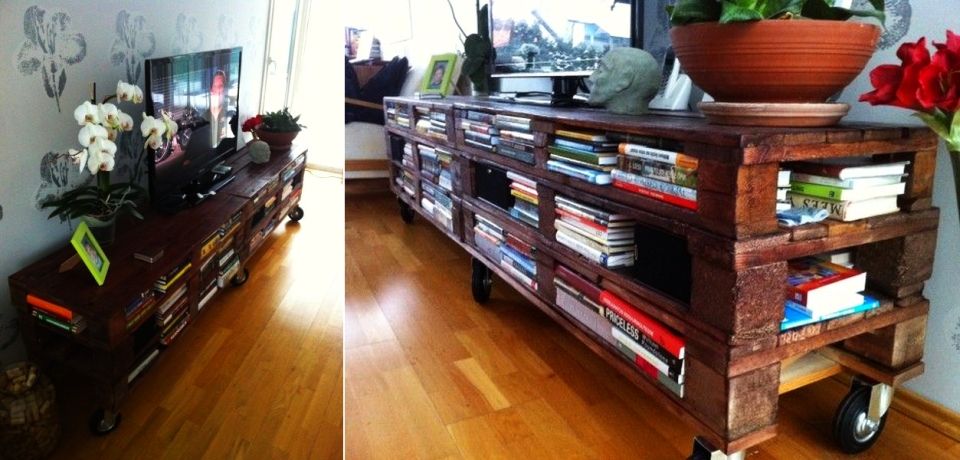 Source: 1001Pallets