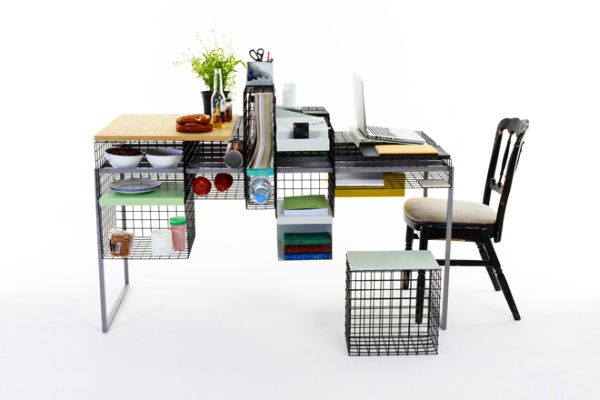 This particular Grid System Desk is a modular furniture that functions as interestingly as it looks. It is designed by Ying Chang, graduate from Royal College of Arts in London, who transformed a well-known 2D grid system often used by graphic and industrial designers into the 3D desk with small interchangeable mesh boxes. These mesh boxes or modular parts can be modified into various patterns to easily store household or office accessories.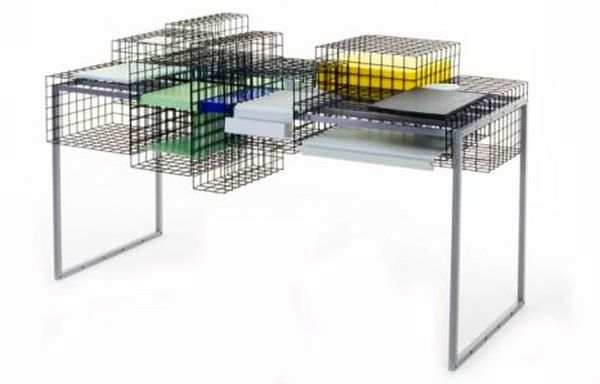 The table is composed of a metal frame and multi-purpose mesh boxes attached with aluminum rods to store objects like kitchen cutlery, books or other accessories. These mesh boxes are made of nylon powder-coated steel and are available in three different sizes depending on the object you're about to store in it.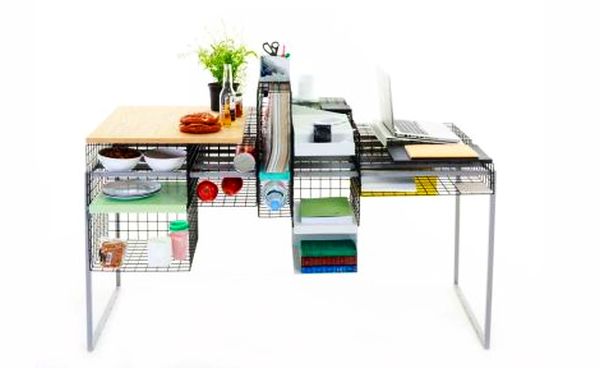 The table provides flexibility to the owner for reconfiguring the attached mesh boxes to design a working table, storage space or dining table. Moreover, this can also be turned into a table offering all three facilities at one time like reading, having a meal and storage space beneath the table top.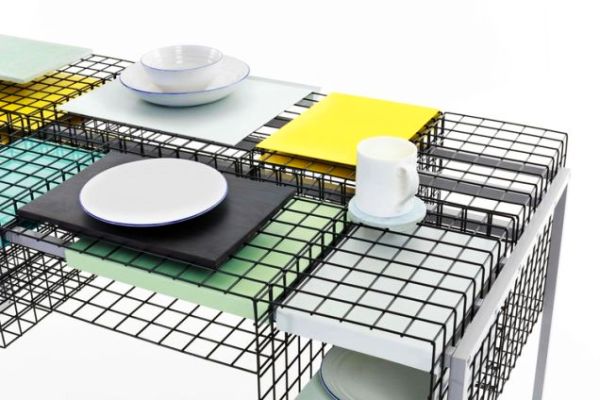 Chang has created a brilliant solution for homeowners in form of a modular furniture to conveniently store any accessories, without creating any mess. Meanwhile, it also challenges your creativity to rearrange these tiny storage boxes in any pattern that you may think of.
Via: Gizmodo