Recently we came across these unusually designed sofas which are made from recycled car tires. These beautifully handcrafted sofas are created by Brazil-based designer Cláudio Mota, who wanted to make something useful out of waste tires. The sofas are not only designed in black but also in red and black combination for more stylish look.
The red and black sofas have structural frame of a chair with red cushions engraved in its seat and backrest. Whereas, the black sofa has mesh-like seat and backrest, giving it a unique look. Another sofa is designed in golden, like a beautiful sculpture with meshed seat and semi-circular backrest.
Designer created these sofas using waste car tires and molded them into a soft yet robust frame which can easily hold a weight of an adult. Then, these molded sofa frames were polished for high-quality finishing, and finally all the hard work resulted in many beautiful sofas which can be used both indoor and outdoor.
Likewise, even you can develop such beautifully designed sofas using waste tires of a car. This is a very economical way of constructing something unique for home décor.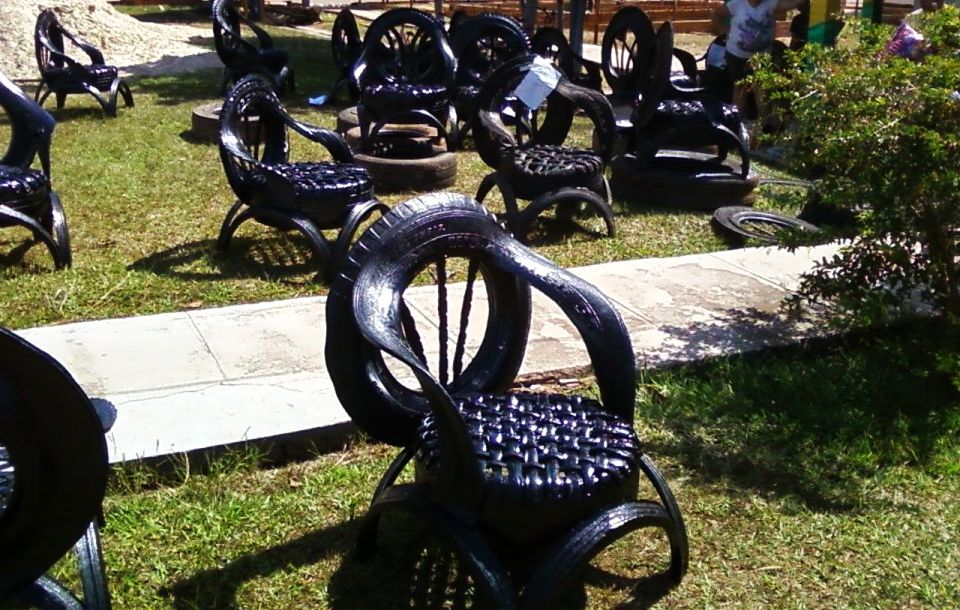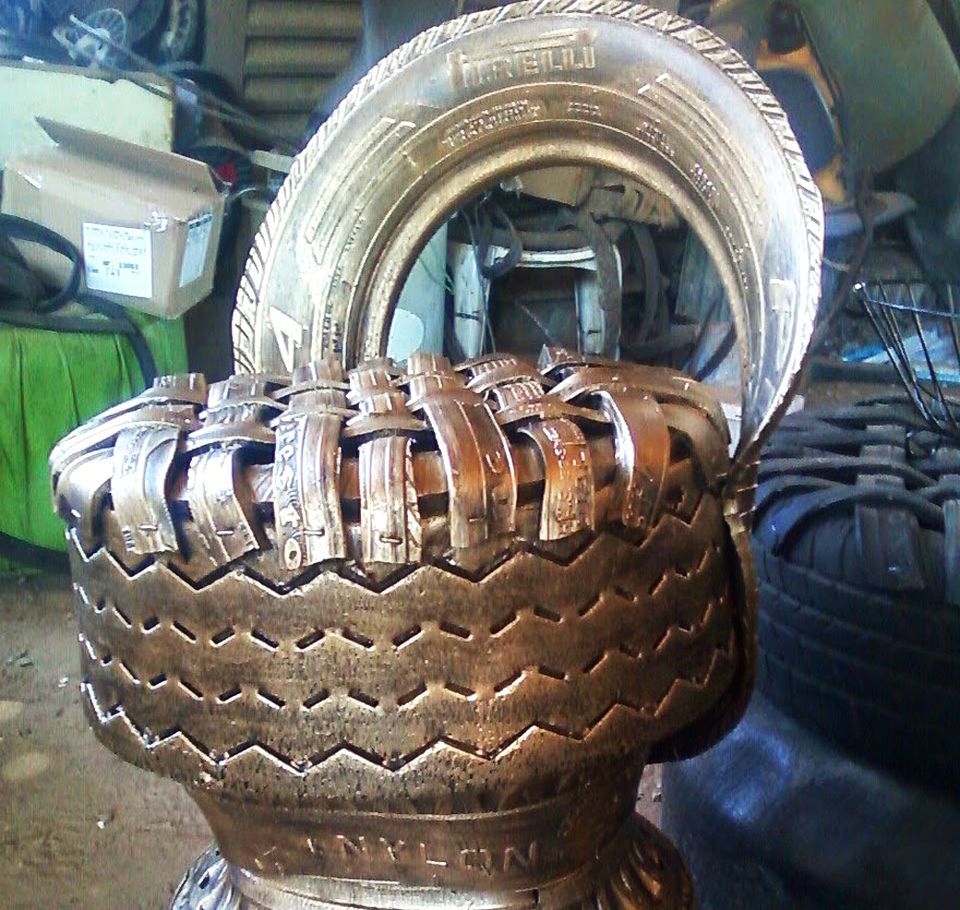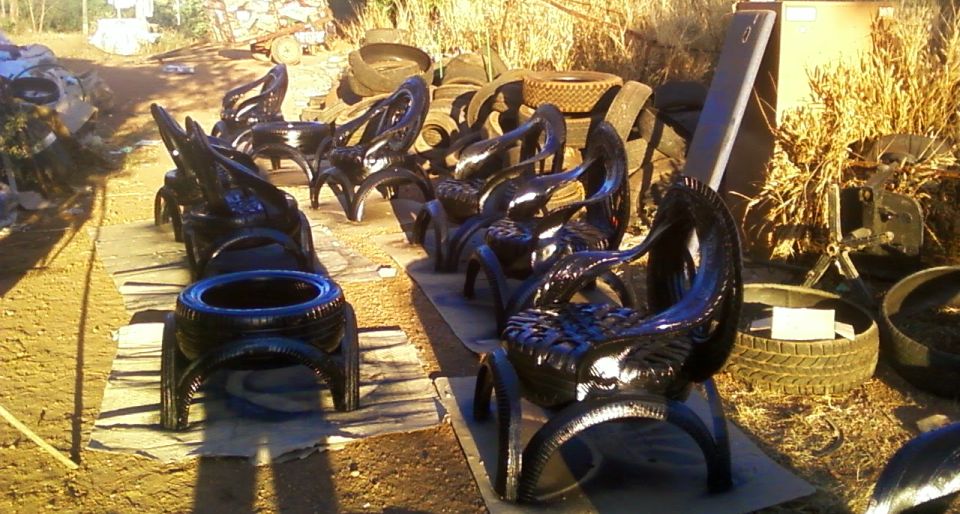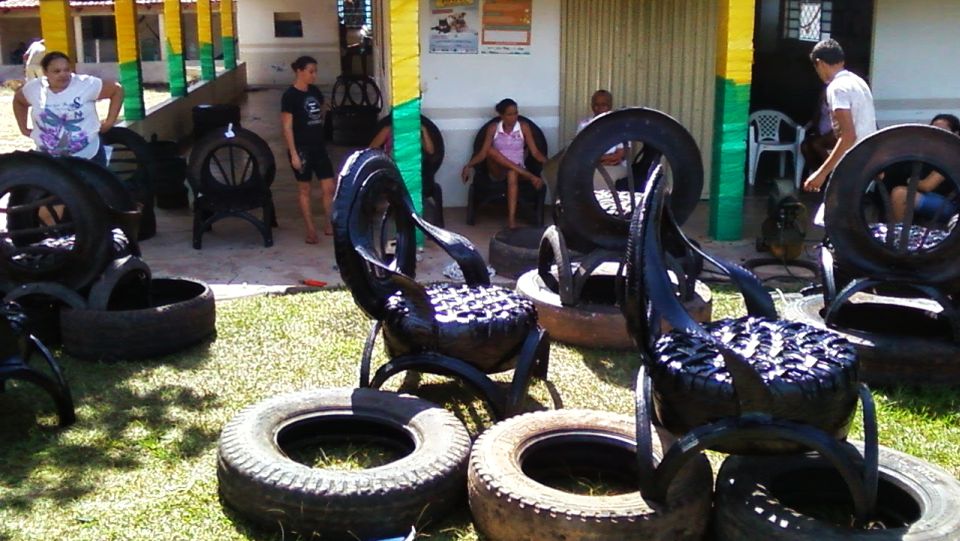 Credit: BoredPanda