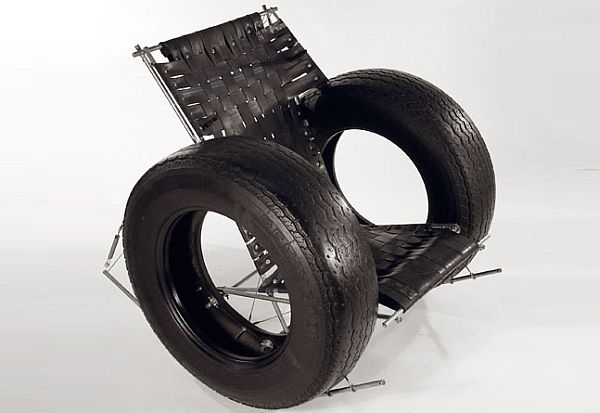 There is a whole good bunch of people out there who keep looking for the ideas that can make their homes look amazing. Getting furniture that is complimented every time you have guests in your house is one of the hardest things to achieve. Furniture ideas are seldom so exquisite and unique that you just fall in love for them. T.O.M.T. Studios came up with this rocking chair idea that has been made from old tires, steel rod, cables and innertub rubber.
It is a good example of purposeful reusing and recycling. This rocking chair piece is known as El Rocker de Las Llantas Muertas. As a company, T.O.M.T. works in the direction of creating things that ensure greener earth and also makes people aware about the advantages and aesthetics of recycling. Rather the company takes recycling to next level that fulfills its mission in a very beautiful way.
Priced at $3,600, the El Rocker de Las Llantas Muertas is a great citation of the recycled furniture that can bring glory to indoors as well as outdoors.