Although these days you could get many toasters with high-tech features, but if you're a lover of classic design then you'd prefer sticking to your old simple and compact toaster. However, now you don't have to suffer with problems of old toasters such as burning of bread and spread bread crumbs everywhere. This is because French product designer Pierre Schwenke has given a new twist to the classic version of toaster with few upgraded lineaments.
The attractive red hot toaster with classic upright design boasts a red timer button beside a digital display. This digital screen lets the users know the exact time to prepare your each slice of bread. Due to this feature, you'll be able to always get perfectly cooked toast each time, without any mess.
Another best thing about the device is that it comes with a built-in nesting tong, which saves your fingers from burning while removing your toast. Moreover, when the tong is removed it elicits the device to turn off, avoiding any accident and saving energy. Apart from that, there is also a crumb drawer within the device to avoid any mess by spreading of bread crumbs.
So, it is a perfect sleek device for countertop to prepare your breakfast toasts without any clutter. Nevertheless it is not a smartphone-controlled appliance, but with its brilliantly crafted features definitely makes it smarter than any other old versions.
Check out the images given below to find out more about its design and functioning.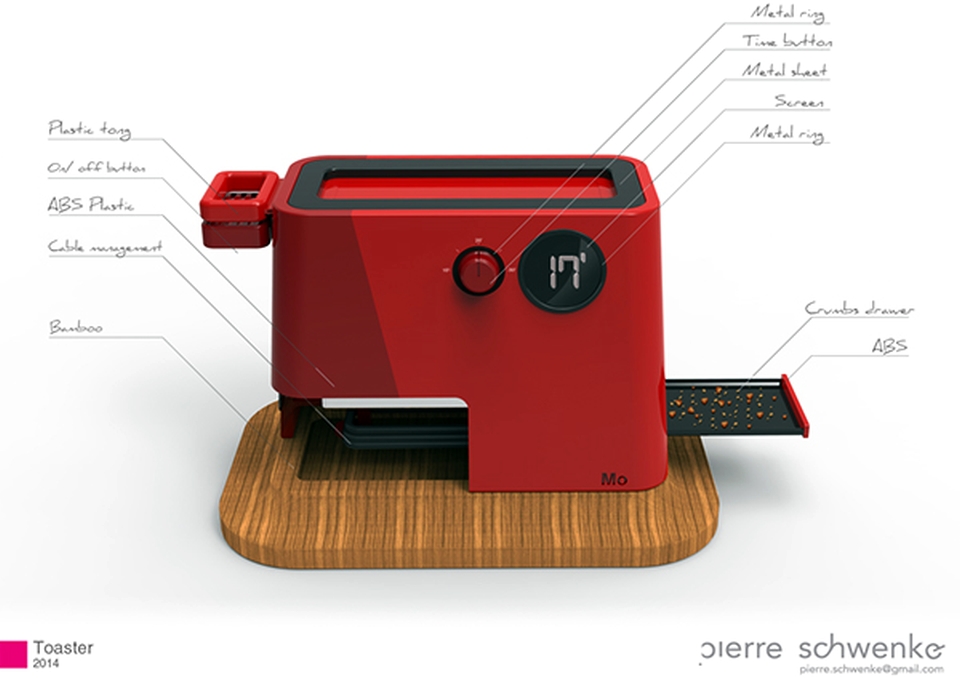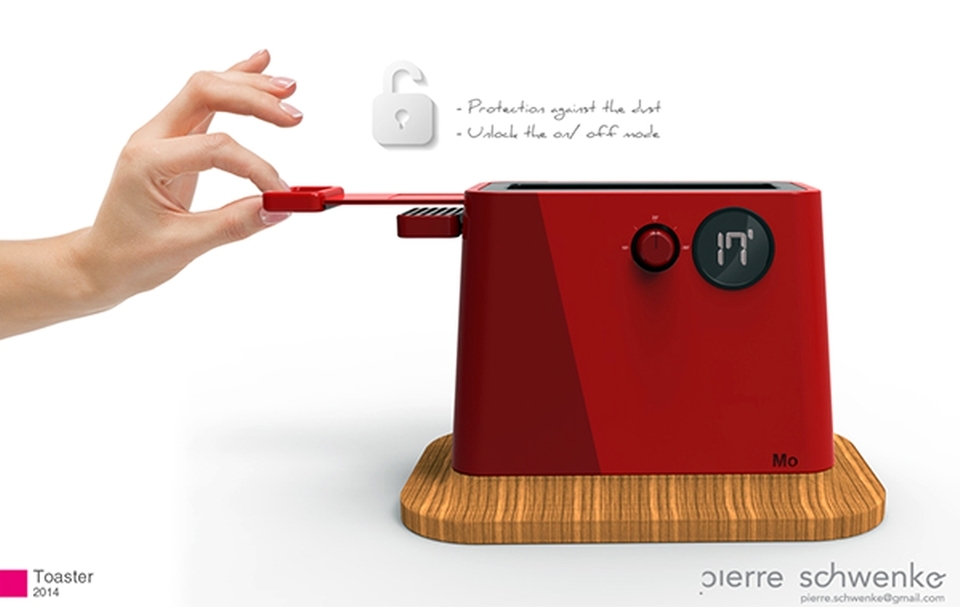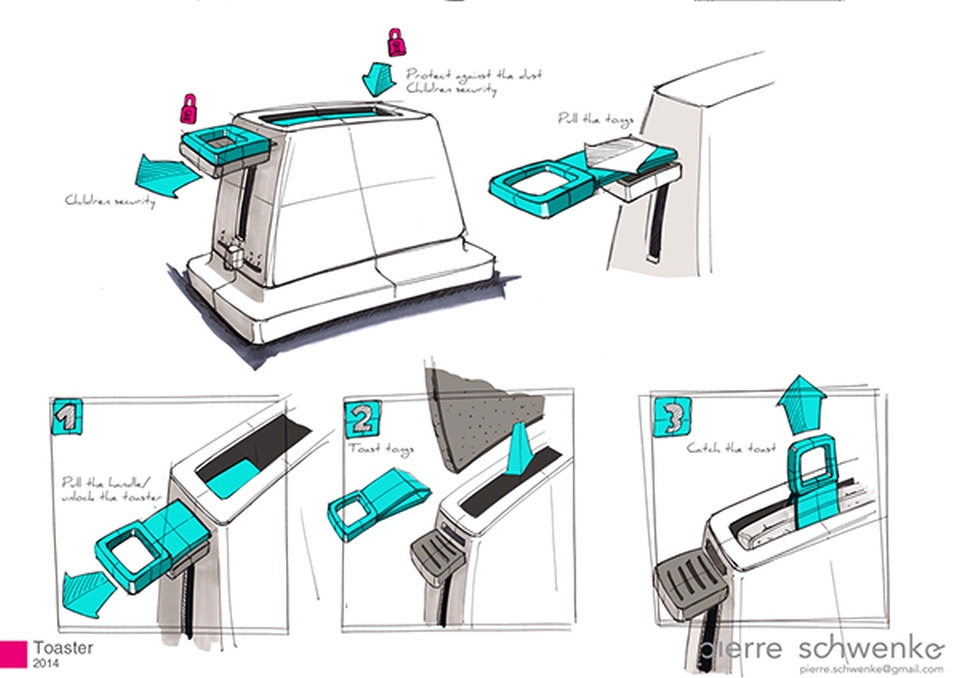 Credit: DesignTaxi