We can see infinite gadgets with advance technologies around us, but bathrooms have not really changed in any substantial way for ages. But Reece events are somehow trying to change that as they hold Bathroom Innovation Awards every year for both professional as well as student designers to appreciate their point of view on how they imagine innovation within bathrooms.
Likewise, this year too they held an event with a theme to design bathroom furniture items using the vanity unit as the centerpiece of designer's submission. In the event, Cylinder vanity designed by professional designer Michael Hoppe was awarded the winner due to its minimal but innovative design.
The Cylinder vanity system combines mirror, sink, drawer and seat, all in single unit to reduce the space in the bathroom. Each unit with this design can be rolled out when required as per the user's need, but what makes it stand out is its gold-plated inner finishing covered by white porcelain within an elegant cylindrical design. It also includes a perforated leather seat designed on castors, shaving mirror and hidden laundry basket within one simple space saving design, which impressed everyone at the event with its innovative functionality, that too within a limited space.
The winner of student category at the event was Balans – bathroom design by Queena Le. This design focused on avoiding extra shelving and utilize the same area for various uses. Both the designs were amazing but our personal favorite remains the Cylinder vanity, which in its tumble-shaped design hides a lot of bathroom essentials that one may think of.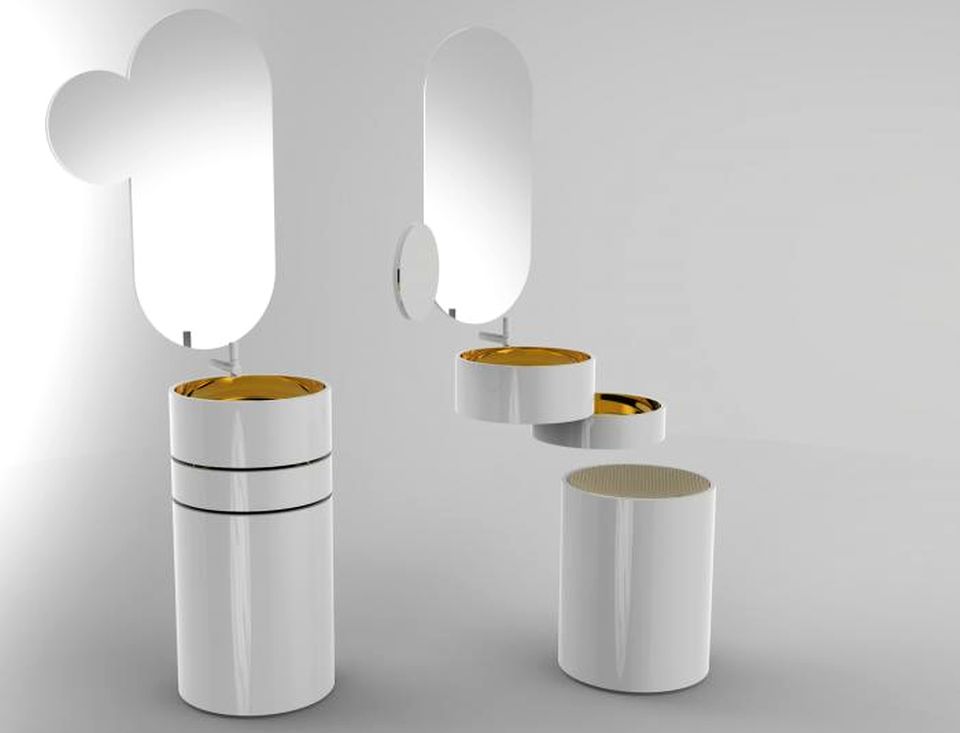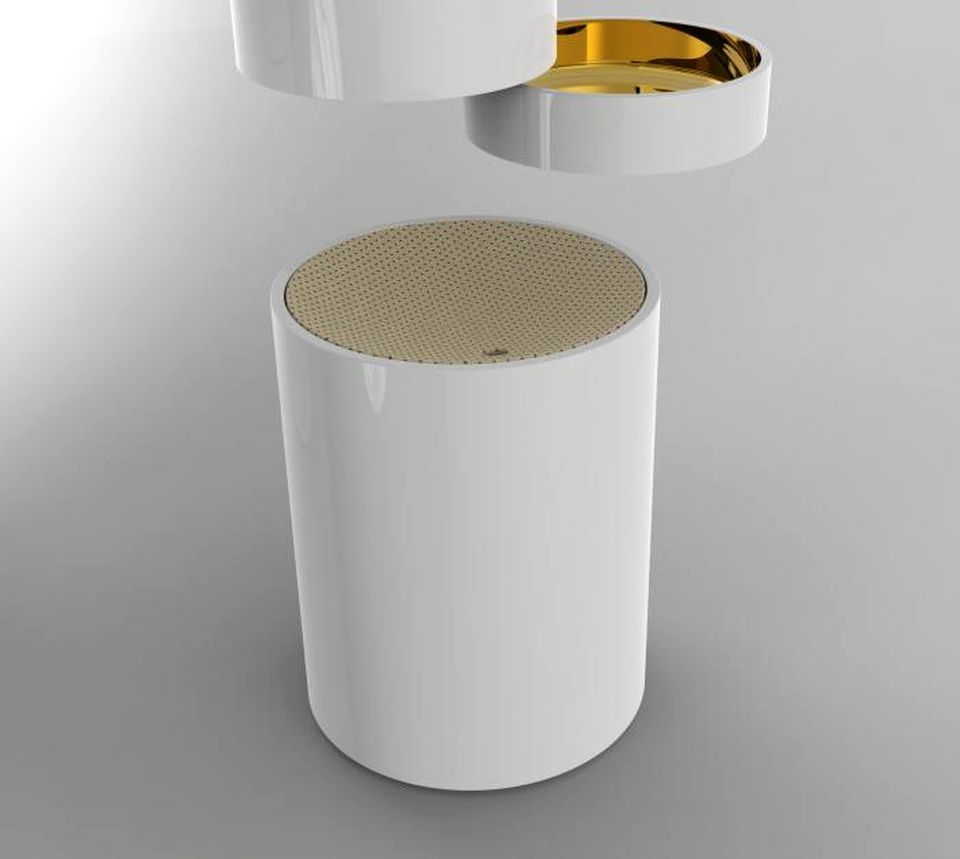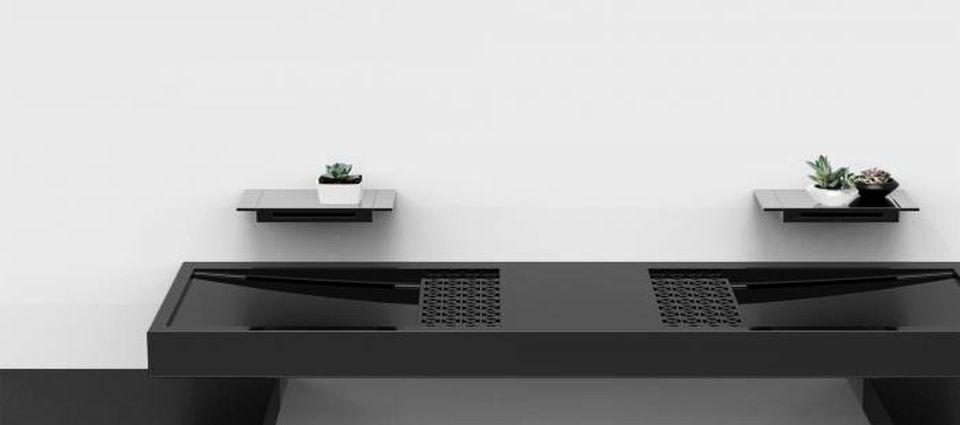 Credit: Architecture&Design