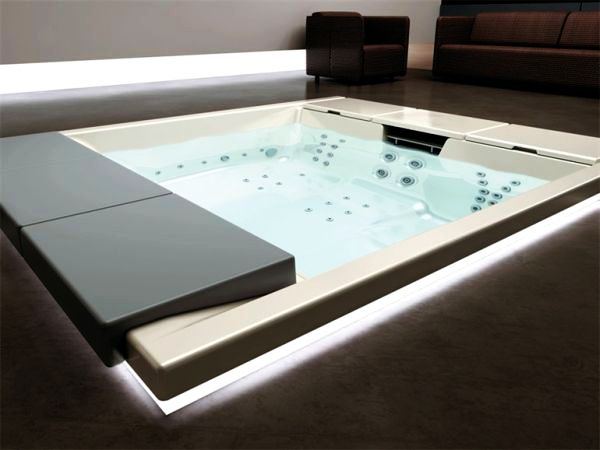 Italian bathtub manufacturing company Teuco has designed the latest hydro-spa Seaside 640 offering oasis of pleasure with its splendid design. Seaside 640 is designed to be used outdoor in a garden, a terrace, a patio or under a canopy for relaxing comfortably to unwind yourself from whole day's tiring work. You can relax in this hot water spa alone or with friends, as it can comfortably accommodate four persons at once.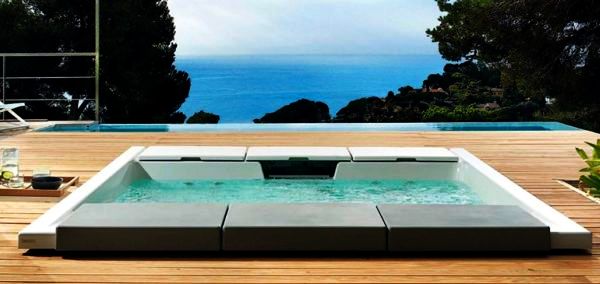 The spa has built-in 4-seater and heating system for adjusting temperature of water according to the user's comfort in any season. The water in the pool is filtered through its automatic water treatment (AWT) system that keeps inner area clean all the time. It also has a mini refrigeration compartment to provide you chilled drinks while you're relaxing inside the pool.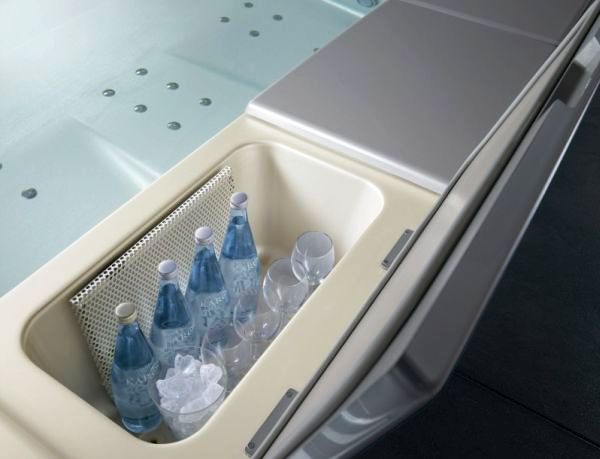 Still not satisfied with the qualities of this pool? Well, it also comes with a built-in Bluetooth enabled audio system to turn on your favorite music for your pool side parties. You just need to connect the audio system with your mobile via Bluetooth and you're ready to rock the pool party. Moreover, it has changing light effects which can be customized according to your mood.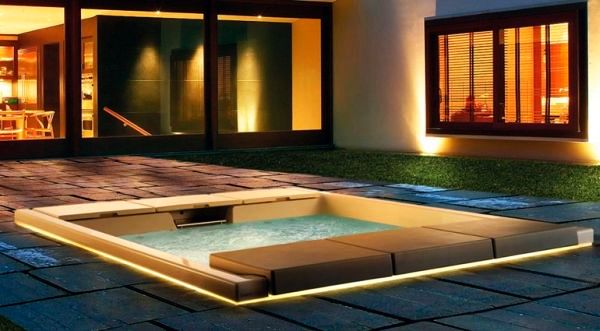 Other than that, its Hydrosilence system eliminates all the surrounding artificial noises and only allows you to hear natural sound of moving water when you want to relax in peace. The designers have comprised this revolutionary bathtub to provide a pleasing aesthetic and comfortable experience to the users at home.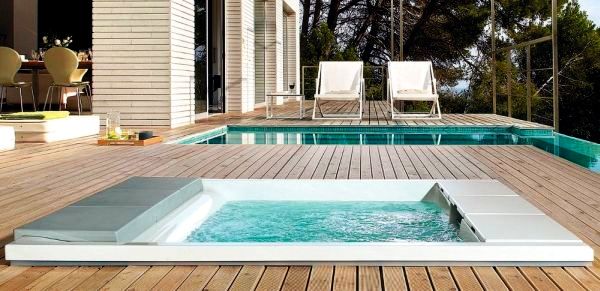 Credit: ArchiPortale